VW Split Bus 3/1956, delivered to the Swiss Armee, OG Paint Survivor.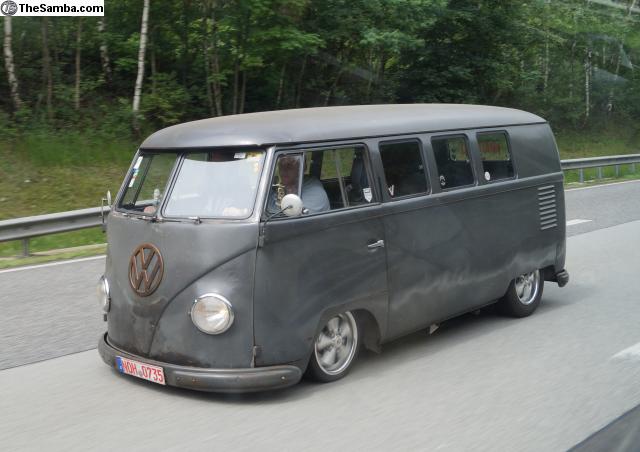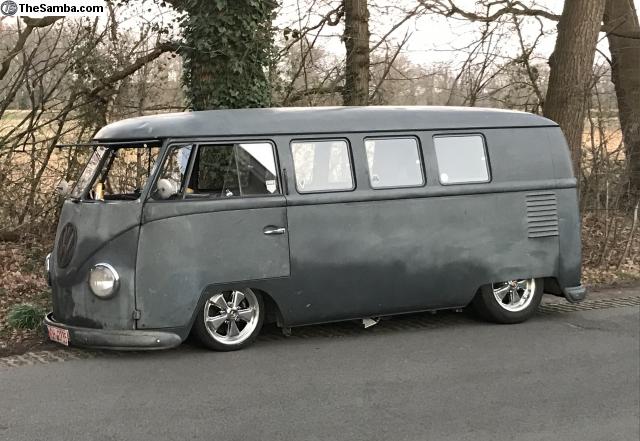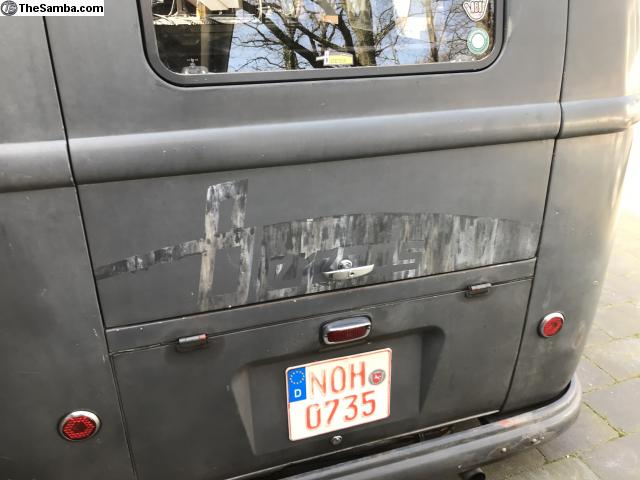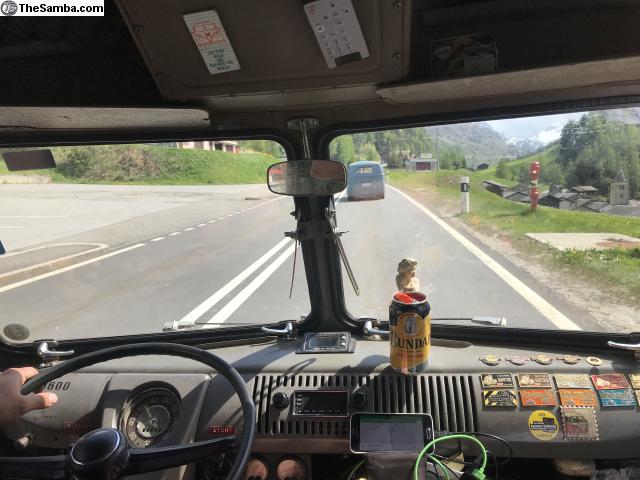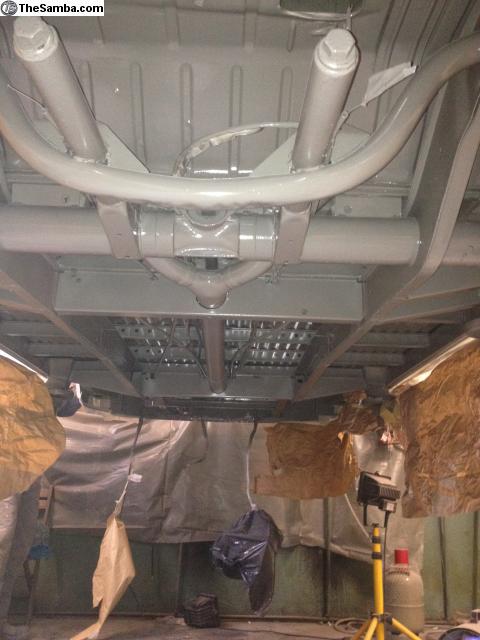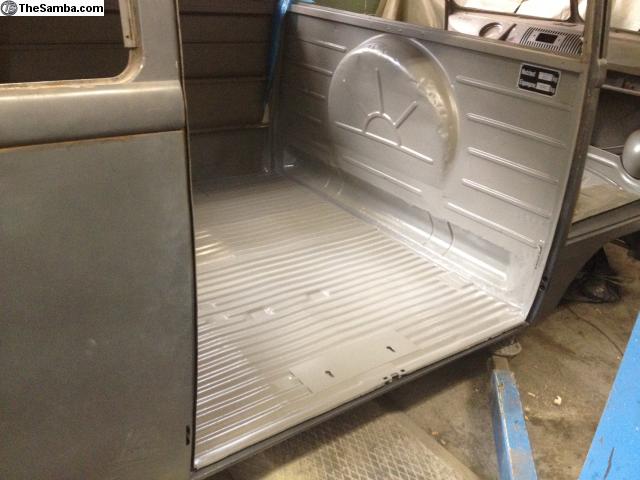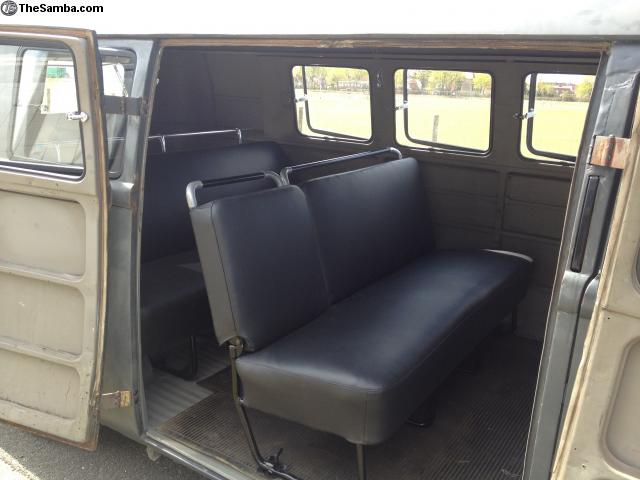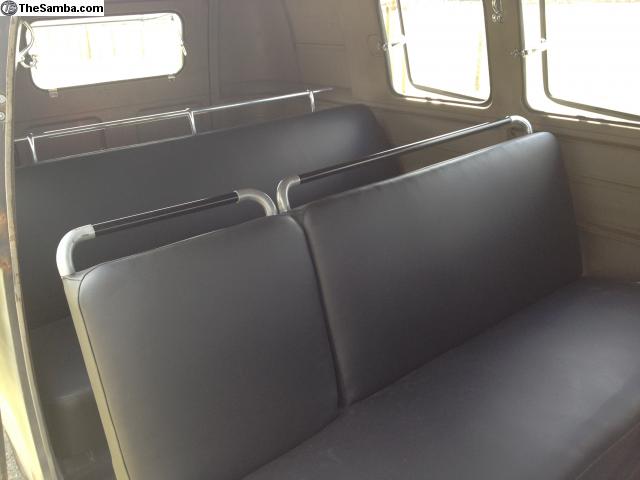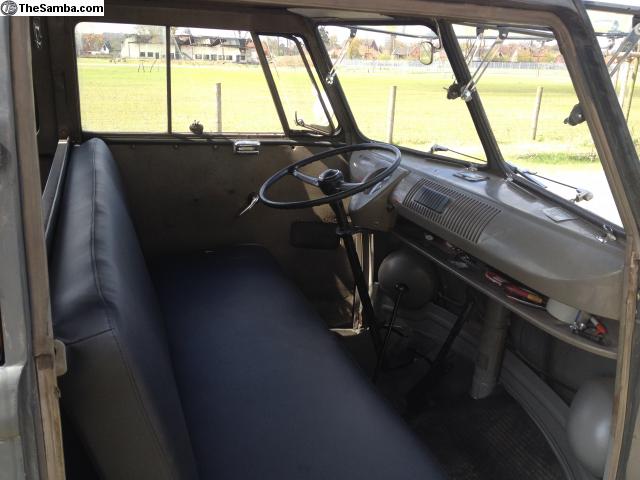 This Bus has all the good stuff for a Showstopper.
- Full Restoration underneath,
- Full Interior, all new upholstered front, middle and rearseat.
- Safari Front and Rear
- Six Popoutwindows
- 4" Narrowed Wagen West Beam, with flipped Spindles
- 944 Disk-Brakes with Brembo caliper
- freeway flyer trans
- Porsche 5,5 and 6x15 Fuchs Wheels (repro.) on 165/45 15 and 195/65 15
- 1776 with Singleport 39 PCI carburetor (Torque Engine)
This Bus is a runner and a very trustfull vehicle, German TÜV Approved and ready to GO everywhere you want to.
Bus is located in Germany, we can assist with shipping.
Price is 45K Euro
The Bus belongs to my Buddy Kai, his contact information is e-mail:
v6-star@web.de