So we start in October 2006 after an episode of pimp my ride that rekindled a desire held since we were teenagers to buy a vw camper. Finally we could afford one, and had space to keep it. After much searching of the Internet, this site in particular and lots of hastily read books and magazines, we started looking in earnest.
The decision we soon reached was that we wanted something we could stand up in, and we wanted a camper interior, the perfect bus seemed to be an SO 42 with a pop top, so that's what we targeted our search on.
We soon bought a fresh off the boat, "dry state" bus that suited us down to the ground, it had some battle scars, but part of the deal was a repaint. It wasn't in original paint, and was wearing a poor paint job from the states, so that seemed ideal.
Here are the first pic we saw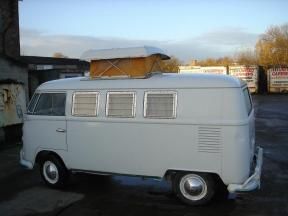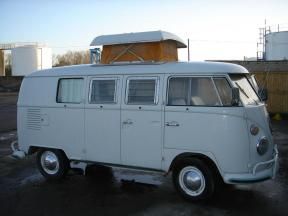 The interior was like this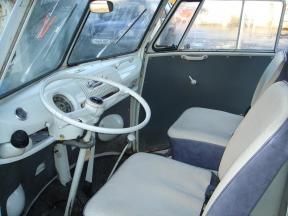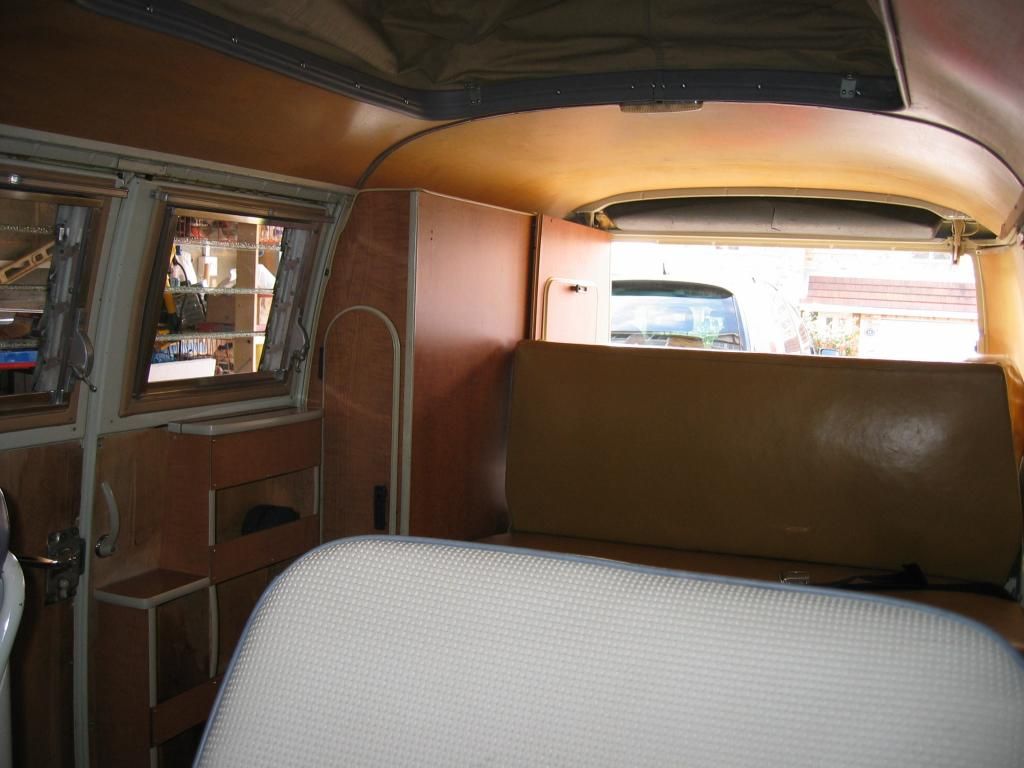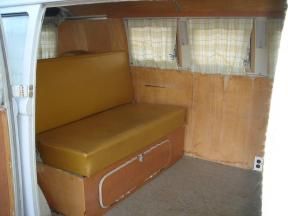 It came with a fair bit of history: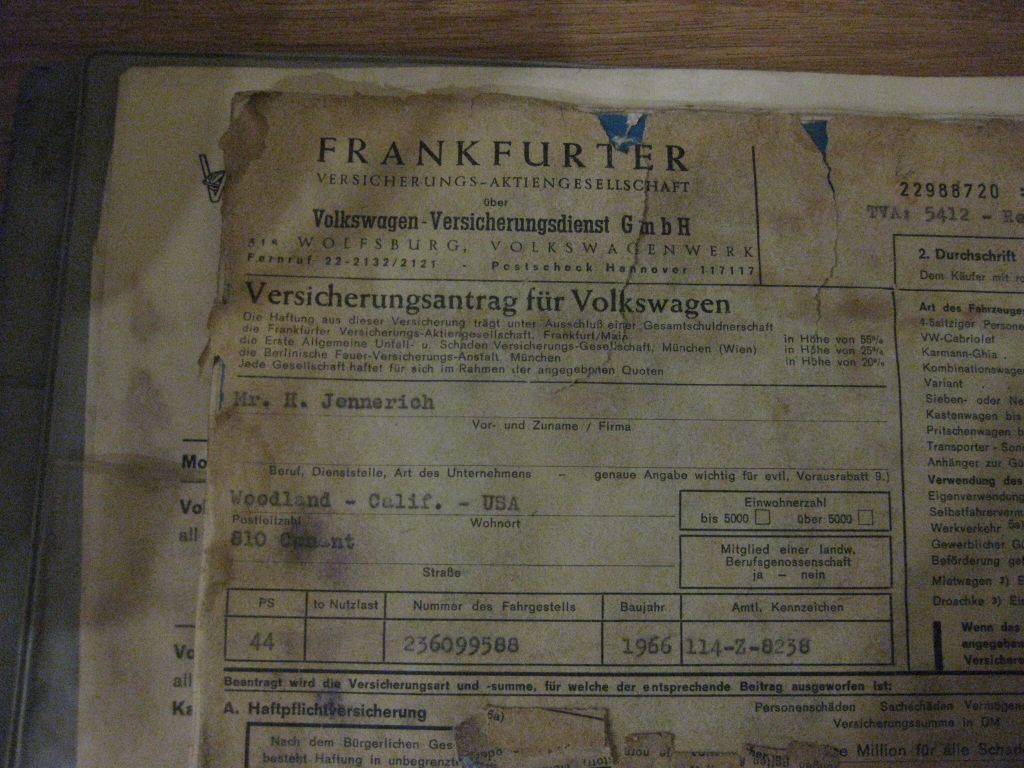 Originally went to California
Ended its US days in Wyoming
Original Handbook, a bit water damaged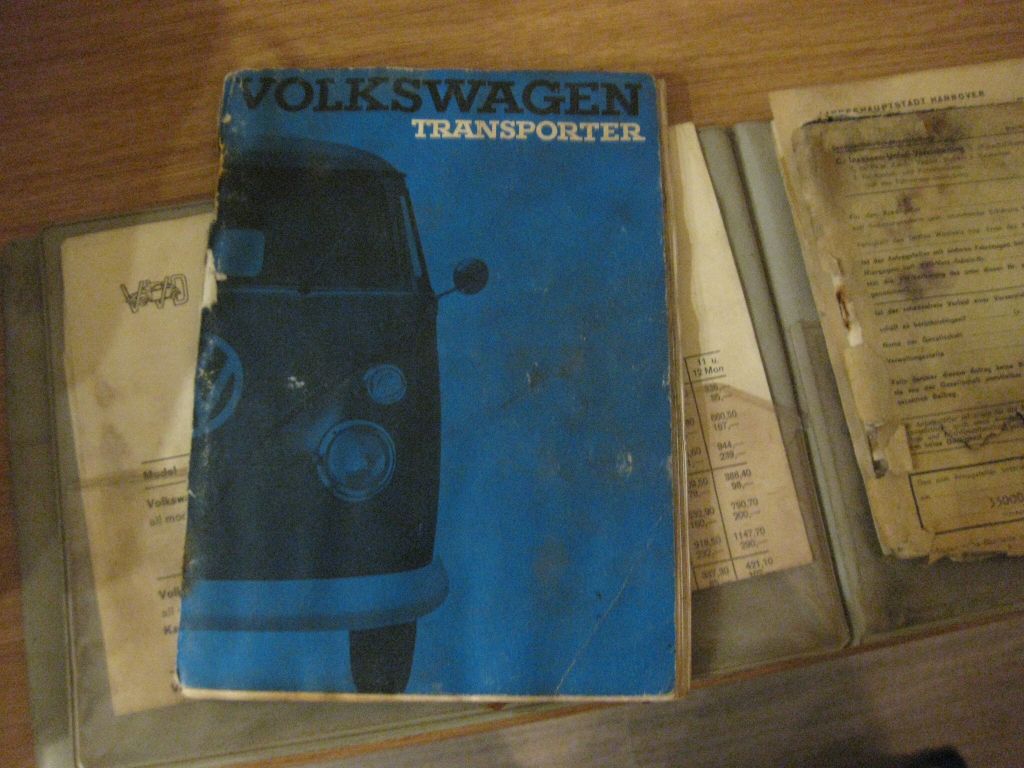 It then had some work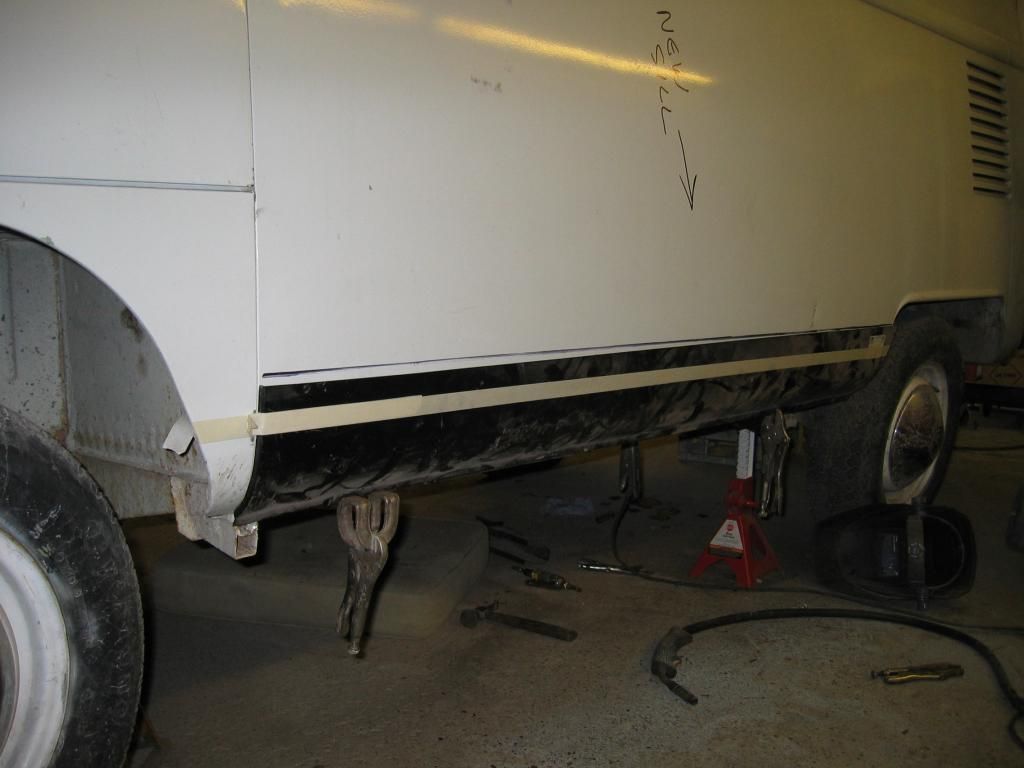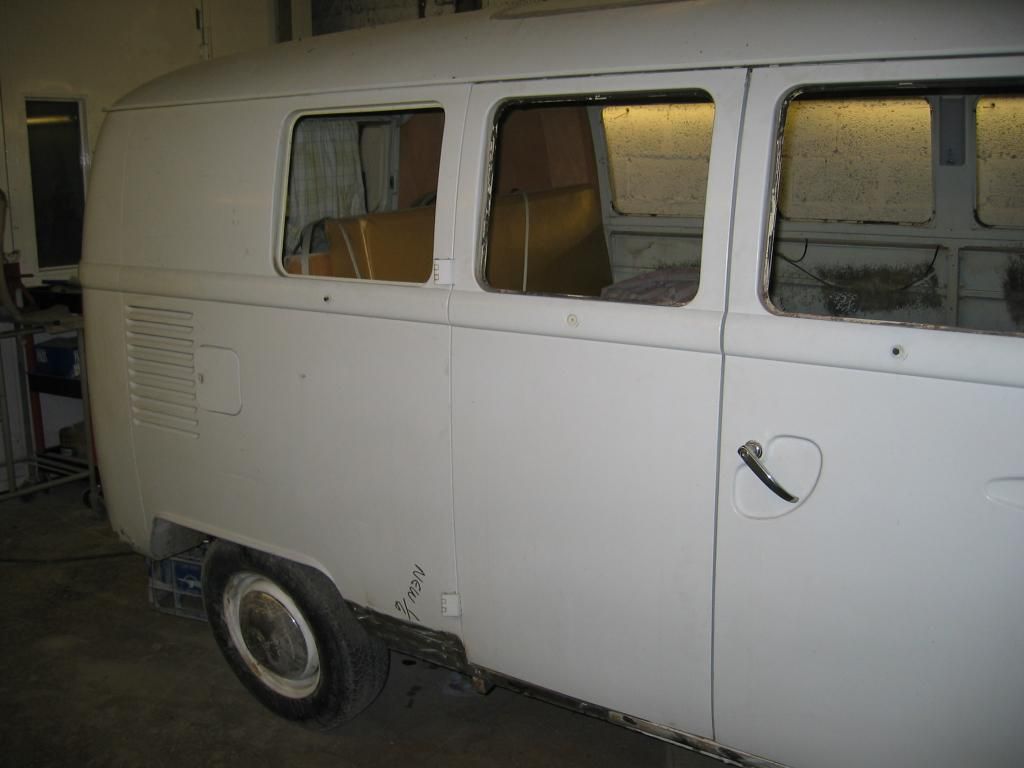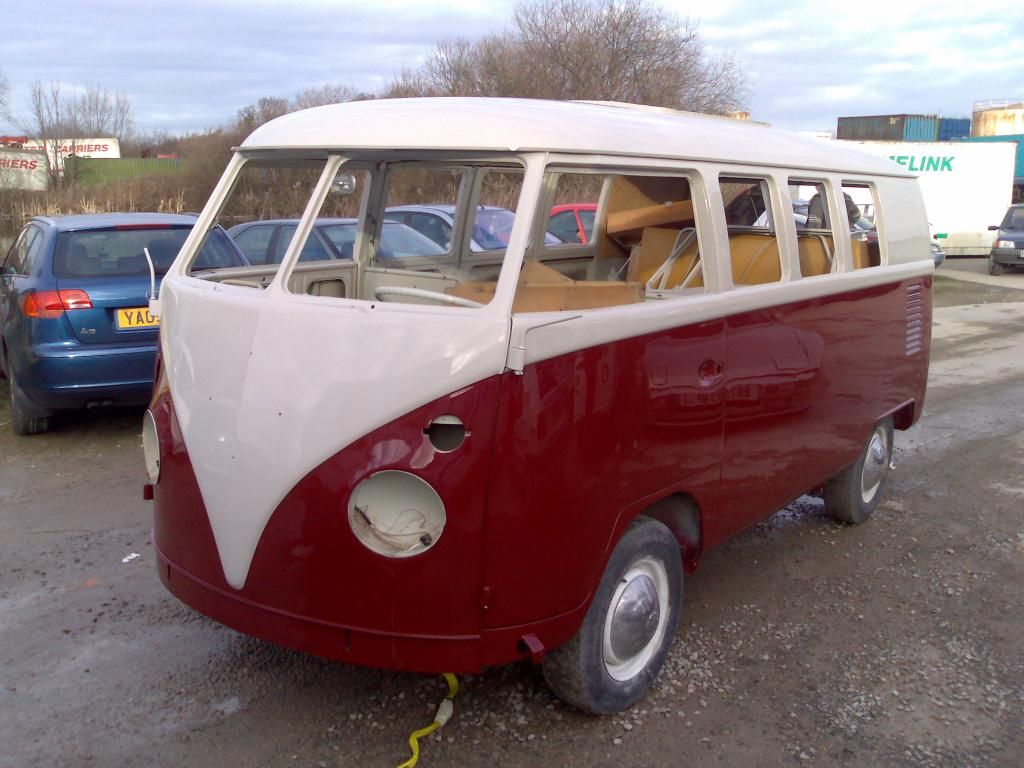 Lots of polishing got the windows looking OK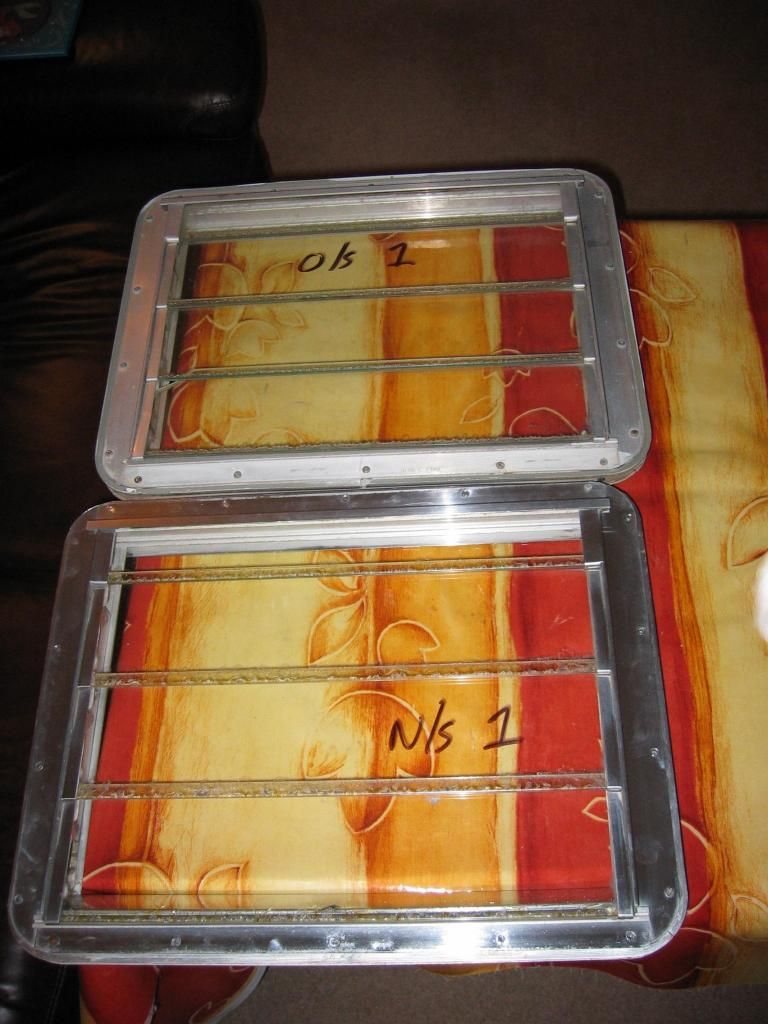 A couple of months later we went to collect the bus, now lowered a little to fit in our garage, converted to 12v and wearing its new colour scheme titian and beige grey. The interior was incomplete, but in my naivety I thought we could find them reasonably easily- little did I know I would spend the next 5 years looking for parts from Europe and the US
Once we got it home, it was looking OK, and the garage was tidy at this point!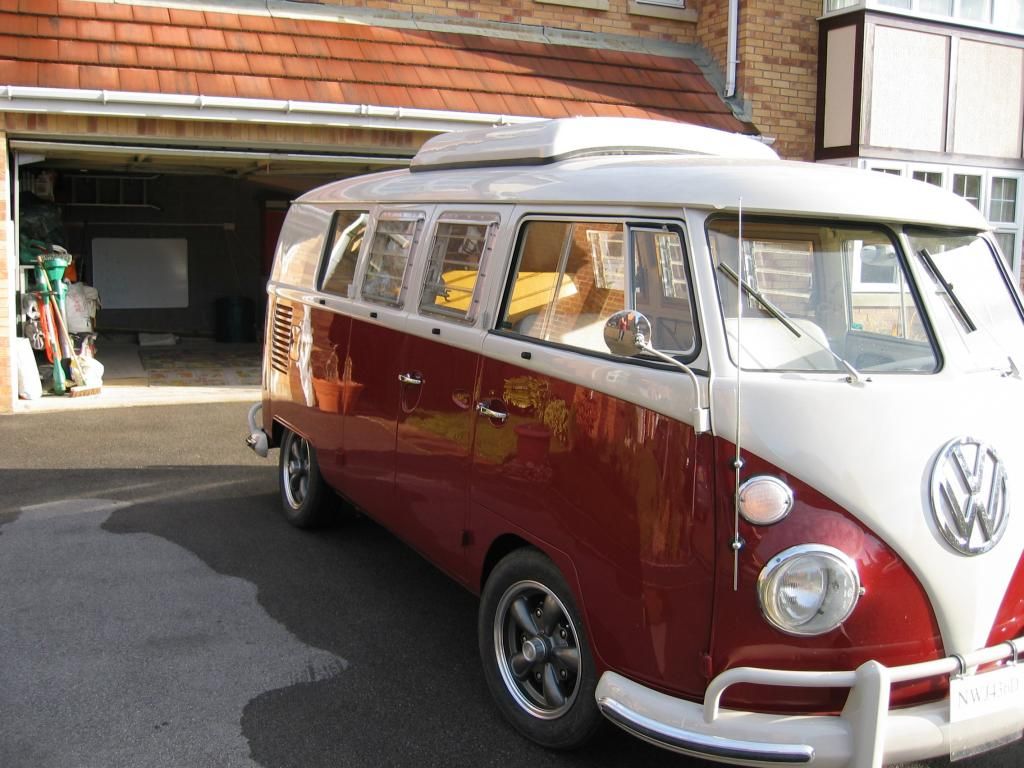 It then had a makeover courtesy of Joanne and Steve at the Trimshack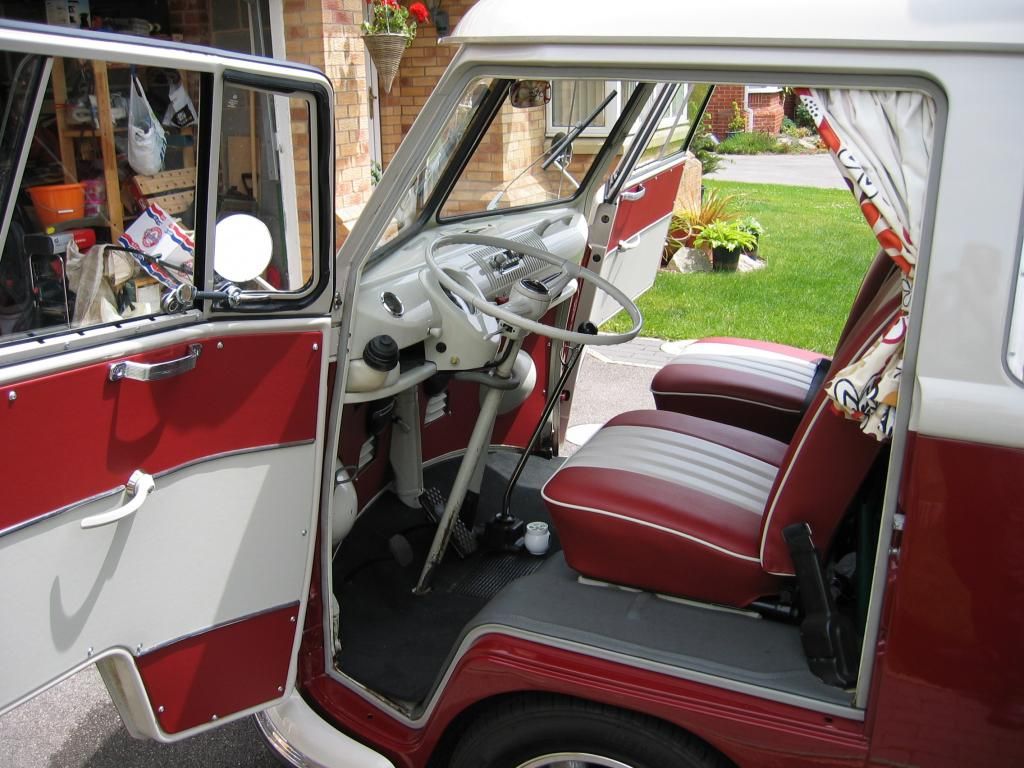 New floor and various parts of the interior started to arrive that I had tracked down, during the course of the first few years I bought 3 part complete interiors to make one good one, Chewie generously donated a badly damaged iceboX that I managed to fashion into a cupboard until much later when I got my hands on a half decent one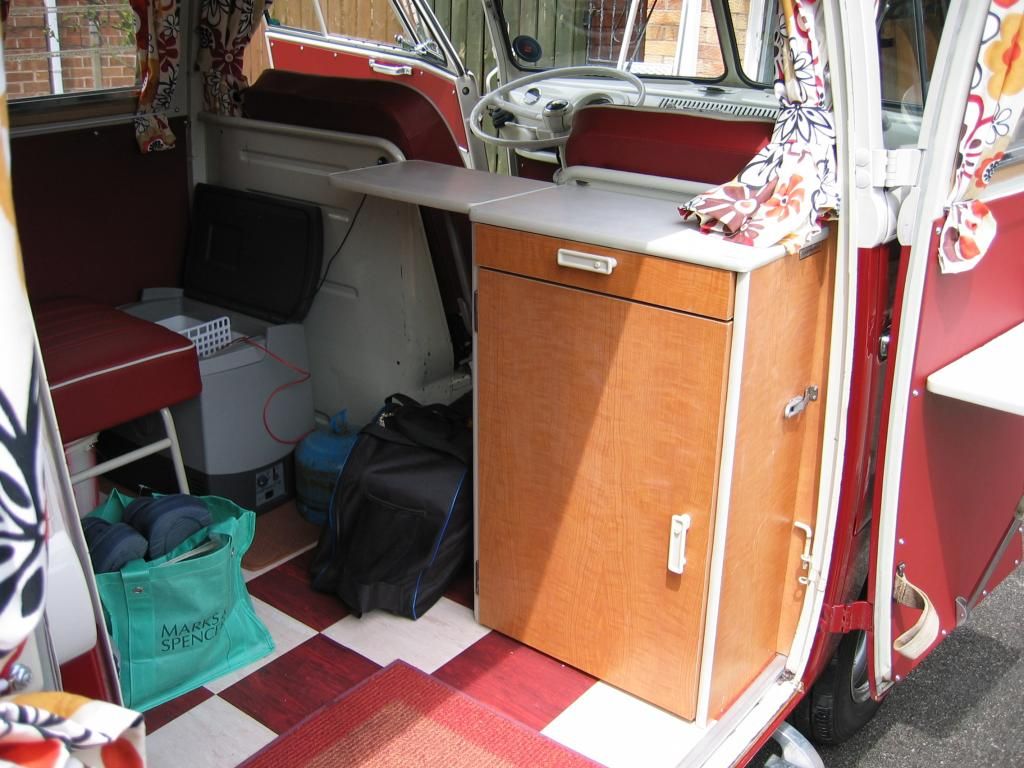 More next time