SSVC Member

Posts: 92
Joined: Sat Jul 16, 2011 5:53 pm
Location: South West
As above^ what do you use to secure you luggage when travelling ?? Net, elastic straps....
Cheers
Jose
---
SSVC Member

Posts: 4039
Joined: Thu Aug 27, 2009 9:12 pm
Location: Prenton
Contact:
Depends on your rack, westy racks are good for bungee cords but heavy kit is ratchet strap jobby.nets are avpain as the get tangled and make you less dilligent. If you ratchet all the big kit and pack evenly with two bungee's on each item to avoid failure
Its up to you really, but look at the cost if your caught on the m5 loosing your load. Not
---
SSVC Member

Posts: 92
Joined: Sat Jul 16, 2011 5:53 pm
Location: South West
---
SSVC Member

Posts: 1160
Joined: Sat Jul 12, 2008 7:10 am
Bungee cords on every item then bungee net over the lot!
RICHIE C
SBS UK #37
P.B. 16.88 @ 77.1MPH
http://www.steeringboxscrapers.net/
---
Bungees on most things and the odd electrical tie, been all over Europe even the Alps with that combination and fingers crossed I've never lost a thing.
Buzzers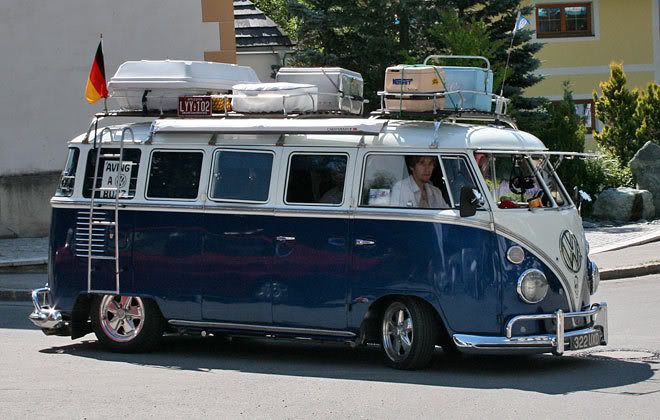 ---