March 1960 -15 window
With a few battle scars! i must be mad !!!!!!!!!!!
Rick the bus hunter sent me a few photos of schwinn bikes that i had asked for and in one of the photos was this bus with corner windows , it looked cool BUT a little bit wrong . I asked Rick "whats wrong with that 15w?" He replied " you dont want it it been on its side " but ive passed up a couple of 15w and regretted it ( ask Rusty Lee ) so this was my chance to step up to the mark -it could be a wrong decision but i told rick " I want it ".
It sat in the usa for a year then Rick shipped it over with a few parts strapped to the bus , so in the meantime i had to source a good roof and anty parts that i would need , a roof was found in America it was in fab condition so we got it shipped and i found a few body cuts that was needed.
Not much history with the 15w was had ,it was shipped to new york but ended up in a road accident in Texas , we reckon it had been T boned at a road junction and the bus had ended up on its side with the roof being smashed /bent over in the process ( check out the deluxe trim with the scrapes ) The bus has not been molested still wearing its og paint ,beam , gear box but missimg its rear bumper fuel tank engine lid and valance with a few smashed pieces of glass .
I needed the van to be repaired to a very high standard , a roof swap and metal massage was needed and the obvious person would be Matt Smith (& bob ) of Smiths Vw Restoration ! he has done a few roof swaps and his work is the best but Matt is very busy . We spoke and he had a 3 week vacant in his diary this was for his own bd and to finish work before his new addition . Yes 3 weeks to do all the welding , roof transplant , get doors to close(out by 50mm) new cargo floor , new cab floor os inner and outer sills,ns sill,pull side panel out ( 65mm in!) and get straightish , replace battery tray ,repair front chassis section and add a bit of paint and anything that looks out of shape -- YES in 3 weeks
BEWARE PICS are not pleasant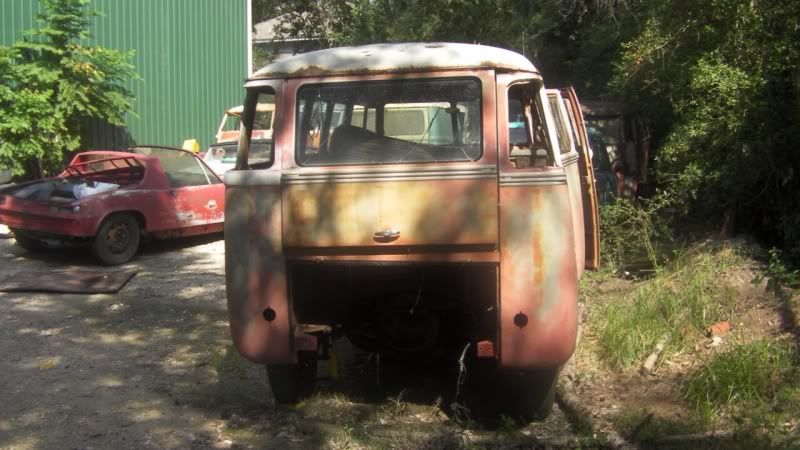 yes a little out of shape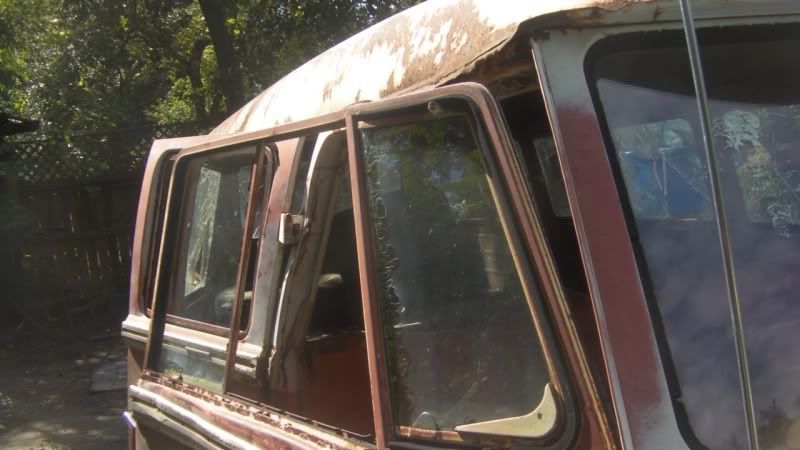 The £$ shot ??
The aerial is still straight and not bent
nice arch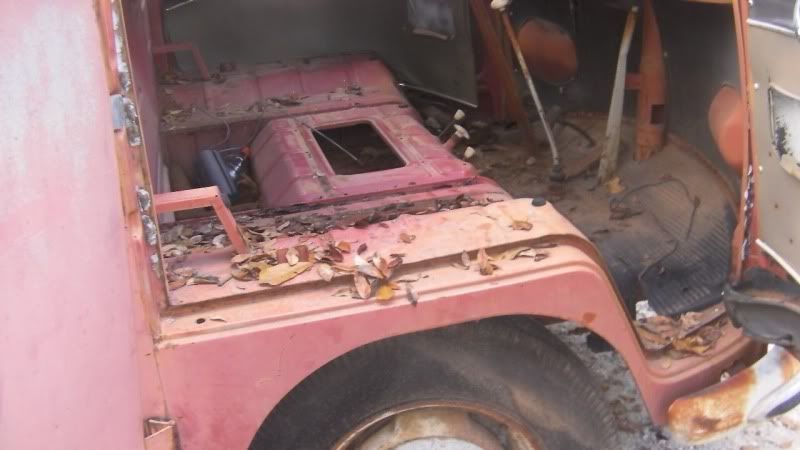 B post a little out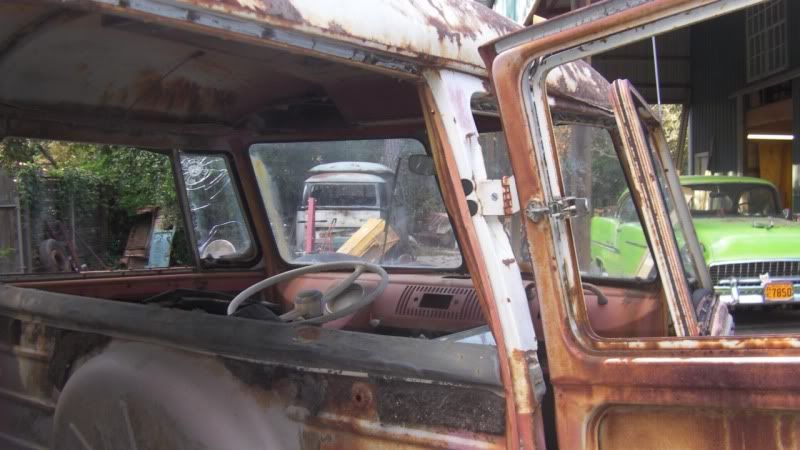 nice dash -wheres the clock ?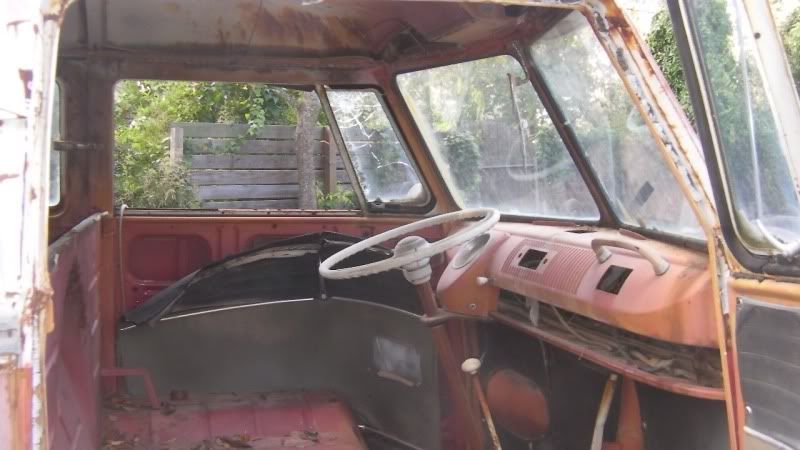 it aint gonna be a show winner
the fab roof