Evening
I got the fog light switch installed today and the warning light. No harm was done to Rusty during this installation - I used the existing holes/bolts and made brackets......
The nice folk at VWLooms.com thoughtfully provided a spare wire from the light switch (which until now I'd found no use for) and so I was able to take the supply from this, meaning that the fog light only works when the lights are on. I've fused it through a secondary fuse box in the engine compartment.
Switch mounted unobtrusively on a bracket bolted to the column support bolt....
and then a warning light using a spare LED in my instrument cluster......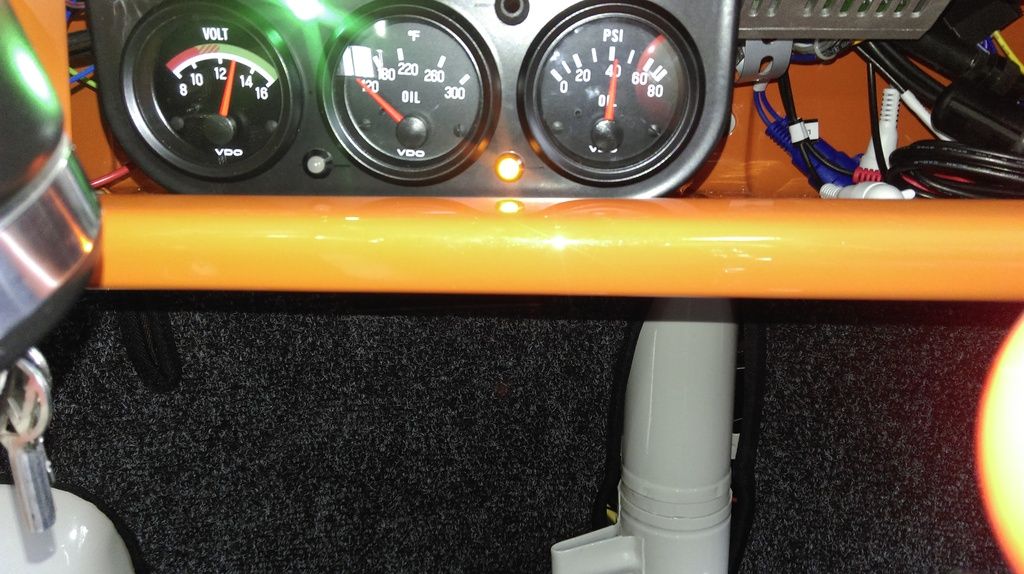 The rest of the day was spent fitting a very uncooperative trim on the Puck and tinkering with a roof rack......
That's all folks
Steve