Evening all
I'm back from a weekend's golfing at Rutland, Stoke Rochford and Corby. Next weekend we won't be that far from there again in Lutterworth.
This evening we fitted the last of the curtains and then packed the essentials........
I've dug out all the bits I've got left over and got all the stock ready for my little table sale on Saturday...including the Rain X which might be handy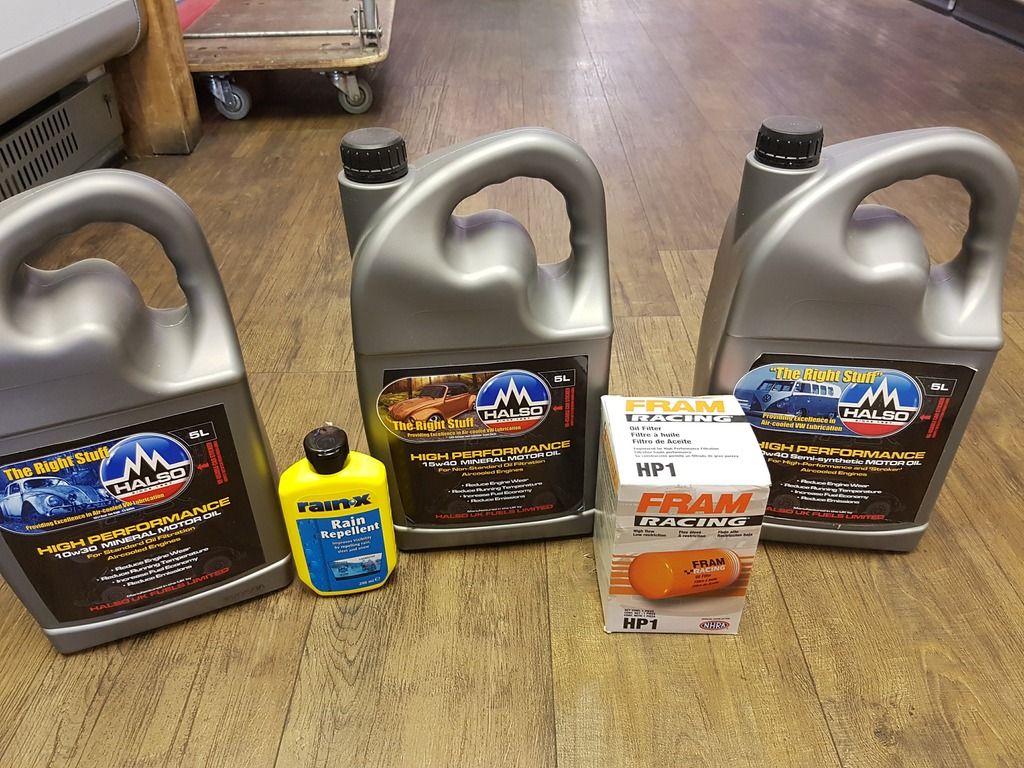 VF offers
Halso 15w40 £23
Halso 10w30 £23
Halso 10w40 £26
Fram HP1 £14
Rain X £5
While stocks last
We're on the top field with electric!
Cheers
Steve