Evening all
I'd just tried to post this and the forum went down...I lost the lot
My final ingredients arrived yesterday so this morning I was able to continue with the inverter install. It's taken me all day so once again not a lot to show for lots of work
I'd put together a couple of bits of ply to mount everything on. The circuit breaker is a marine grade waterproof type which can act as an isolator - the inverter will still pull some current even when not powering anything so this means I can switch off the supply to it.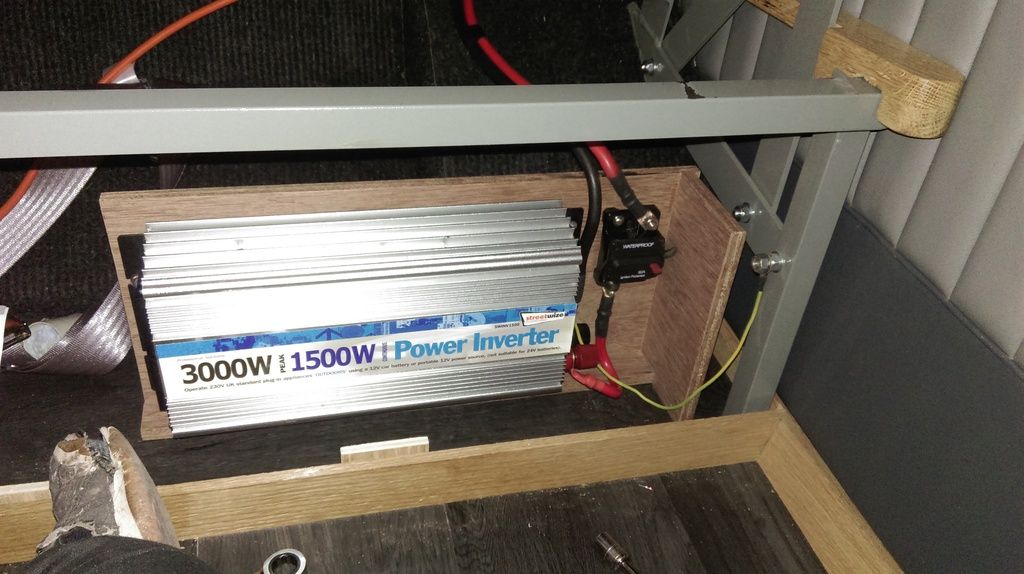 It will also protect my battery as I'll only be able to pull 12V x 80A = 960W - not enough for a heater or kettle which would deplete the leisure battery very quickly and kill it - but enough for small appliances.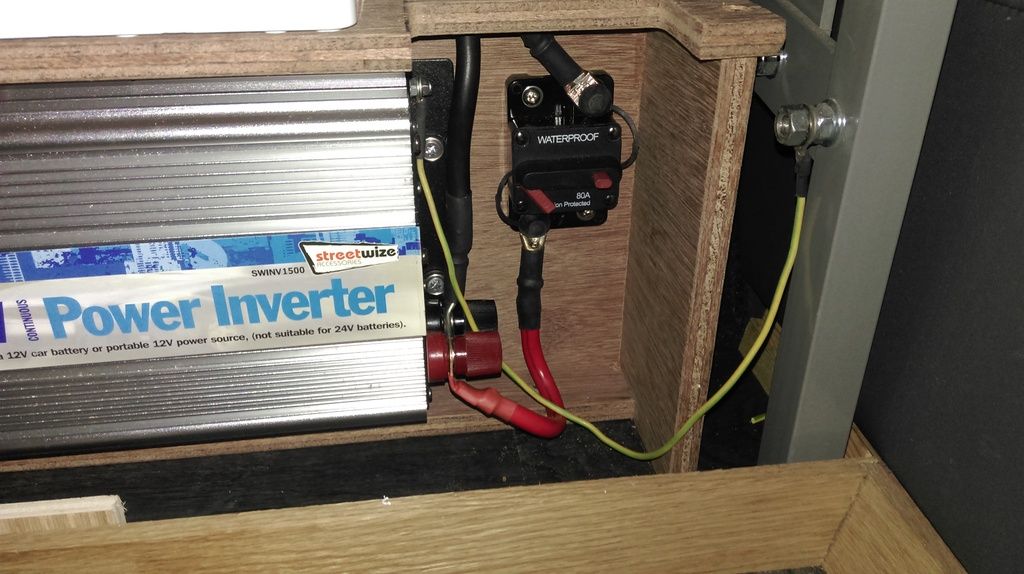 I've fed the output from the inverter and the input from the mains hookup into a voltage selector switch so I can select "1" for mains supply, "2" for inverted supply or "OFF." The output from this switch then feeds the RCD protected mini consumer unit which feeds a wall socket....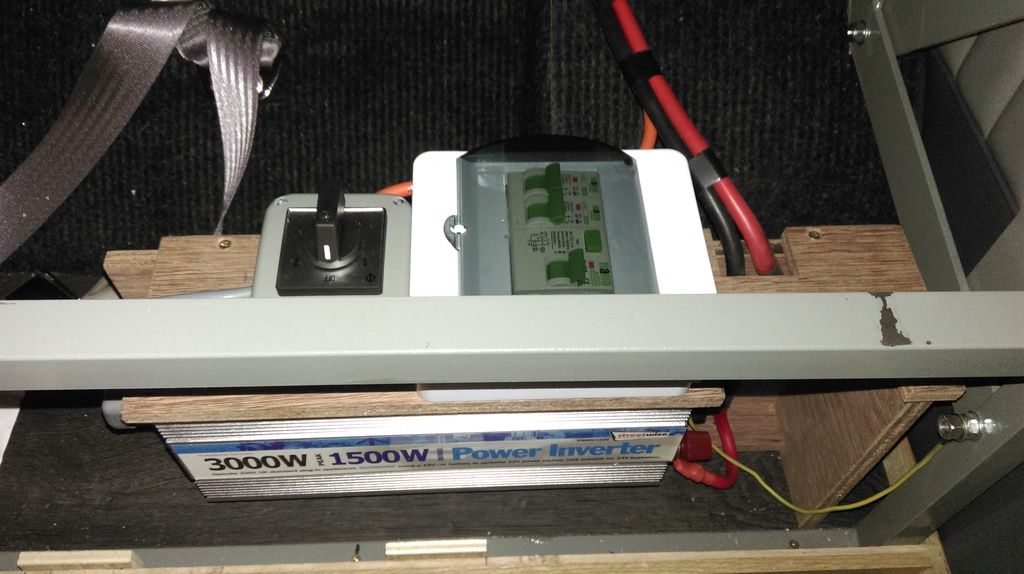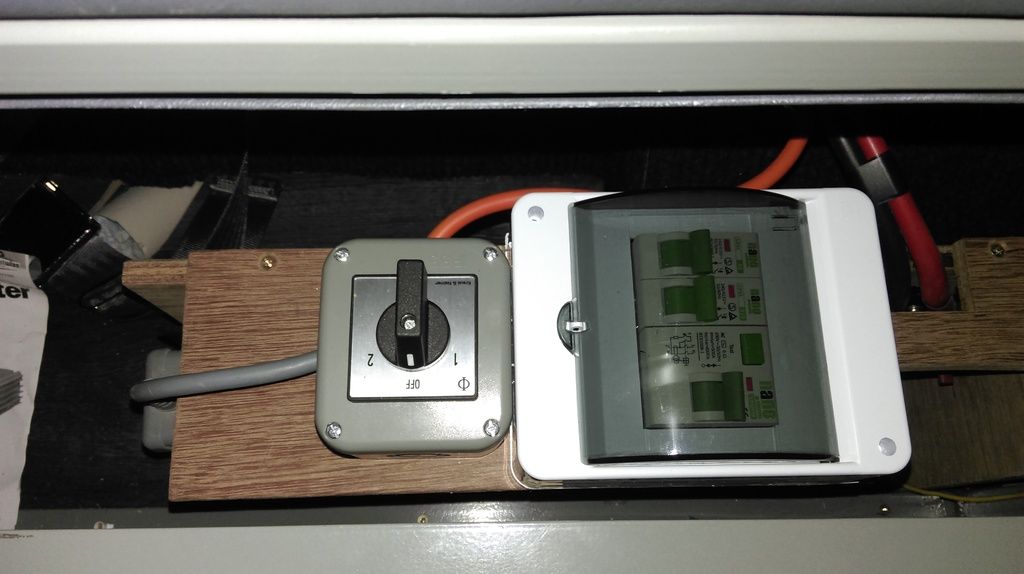 Screwfix sell this nice looking wall outlet with a couple of integrated USB outlets which will be handy
I'd tested everything before wiring in the socket, but because I could, I selected the inverter and plugged in my lead lamp
That's it for today. I'm Pucking tomorrow
Cheers,
Steve