Few pictures I dint put on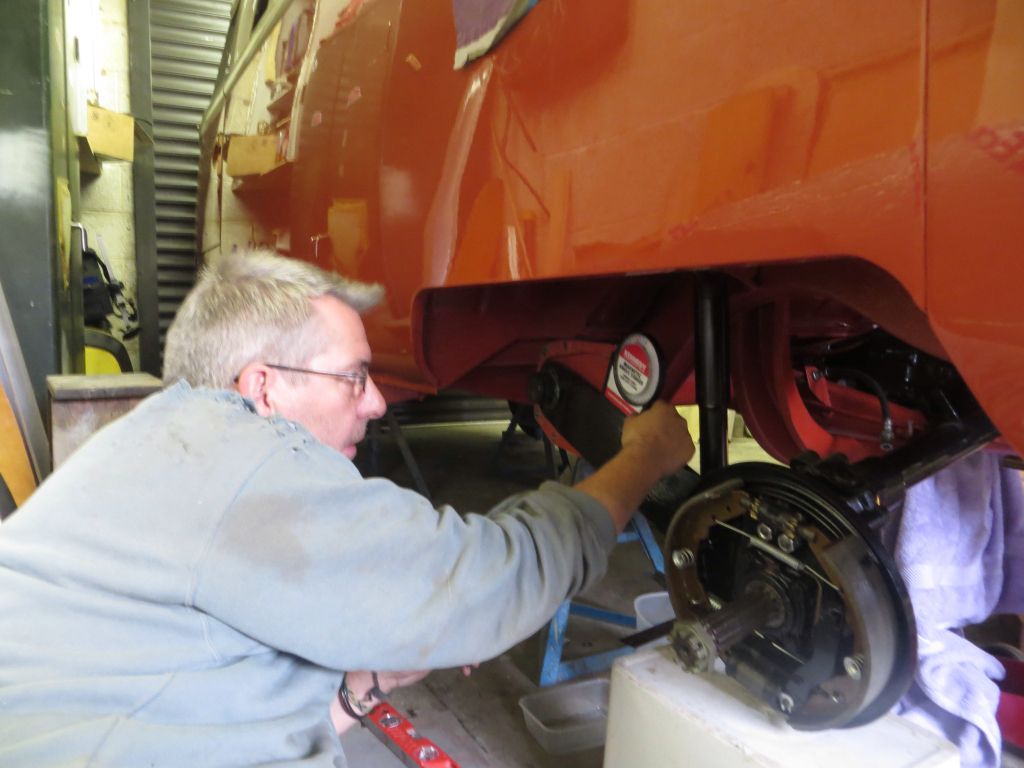 Got the old silver fox to give me a hand to reset the spring plates, bit of a job pulling the engine out again to do this
but had to take out the engine anyway because the flywheel oil seal was pi..ing oil out. So got the spring plates reset, seal replaced and all put back together in the day.
Just waiting for door handles from the chromers, and catches to finish the window tops. Hoping to get the bus for the mot next wk so i can get it registered.
Just need to finish bits on the interior units, here are a couple of pictures of one of the rear units.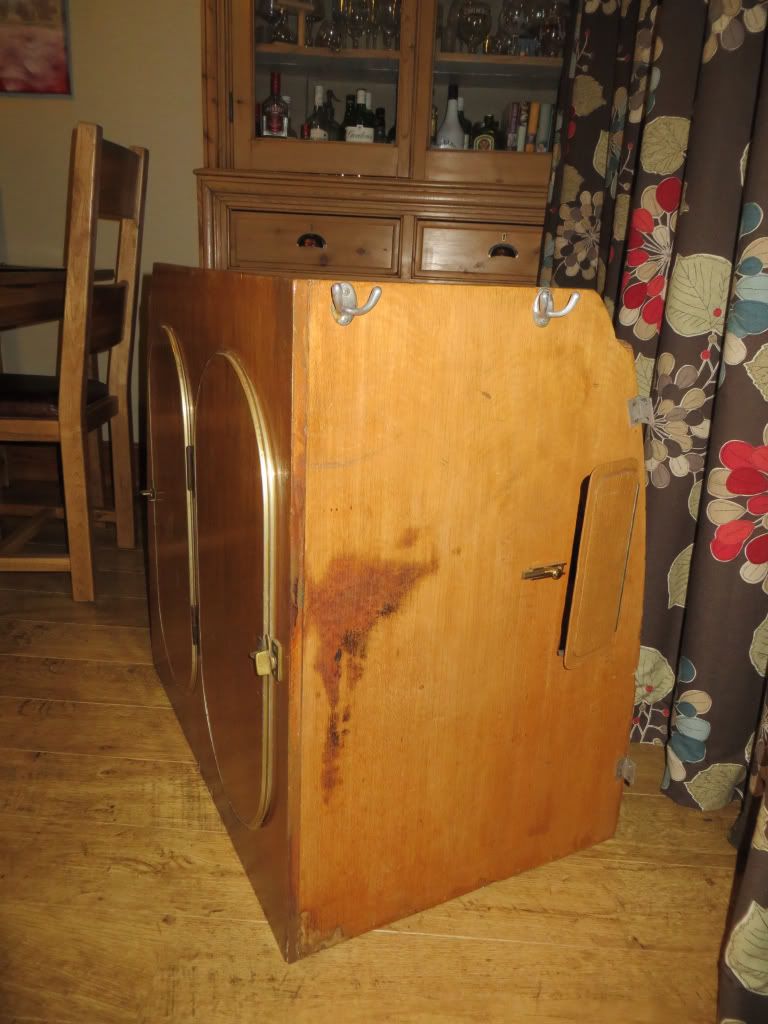 Before with the bad oil stain, and door cut in the side.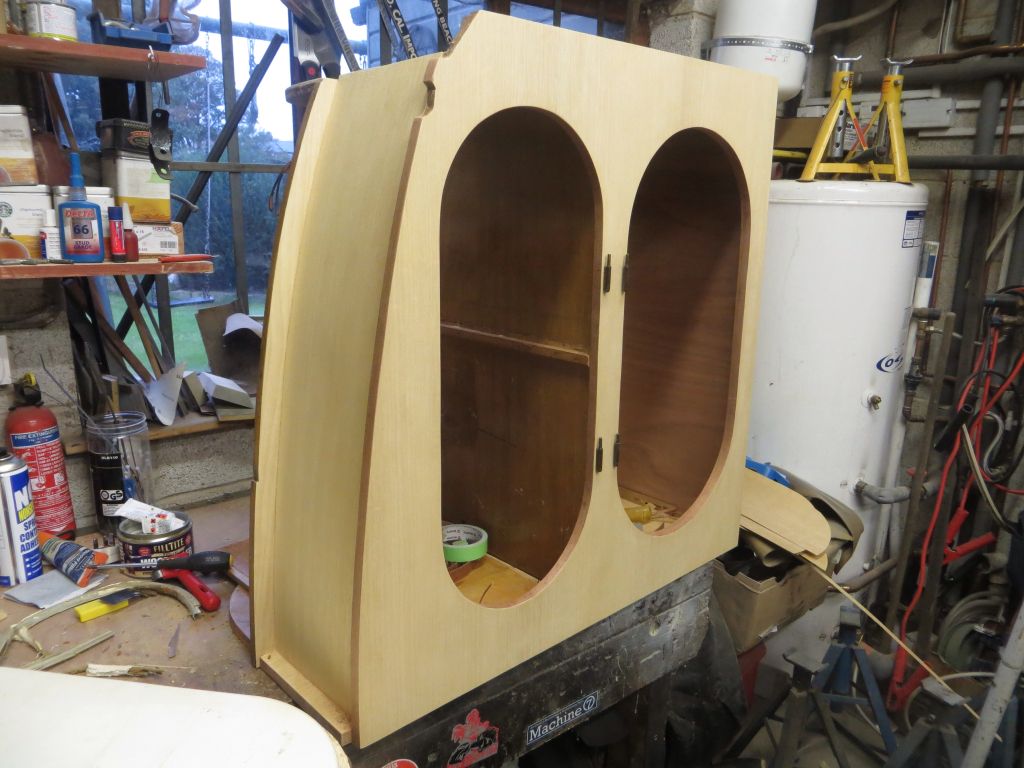 New veneer to the carcass, doors have the existing veneer left on just cleaned and re lacquered.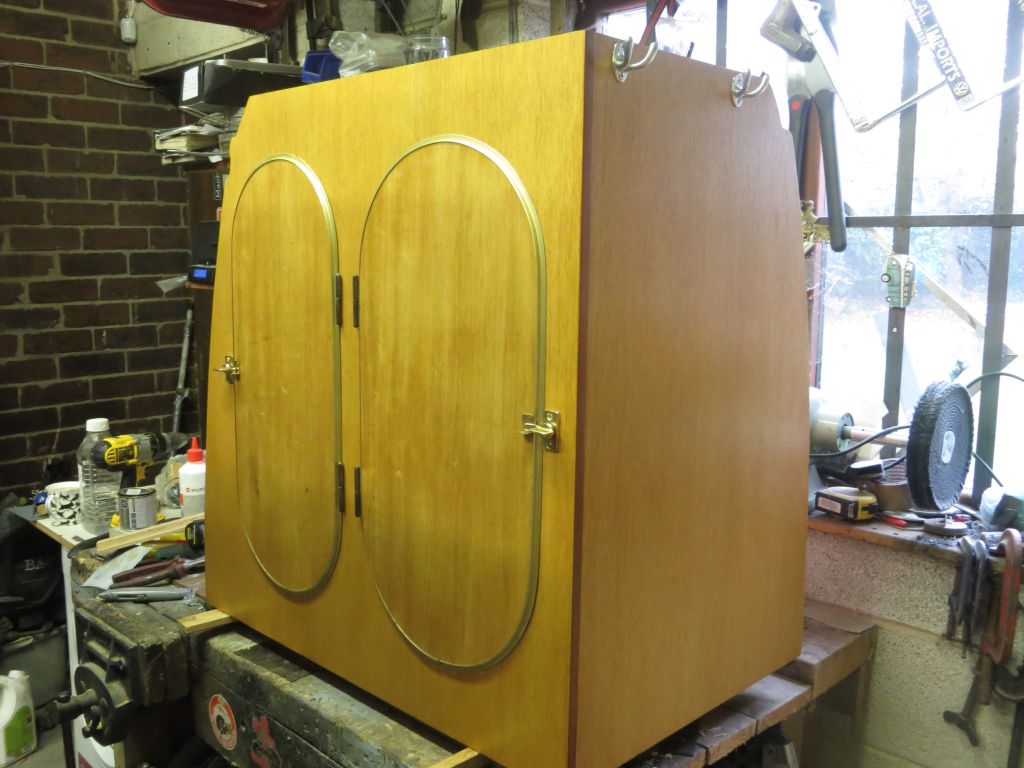 Just got the net hooks to screw into the side of the cupboard, job done.