So I know some of you have been eager to see how I'm getting on, so here it is! A couple of slight delays from a bit global travel and then quickly having to more premises, but here we are!
This is my first project, and I'm a total newb. Seriously, I'm learning as I go along, so this means a lot of researching of pretty much everything I do, lots of questions, and lots of slowly picking things apart to see how they fit together etc.
So this is how it started: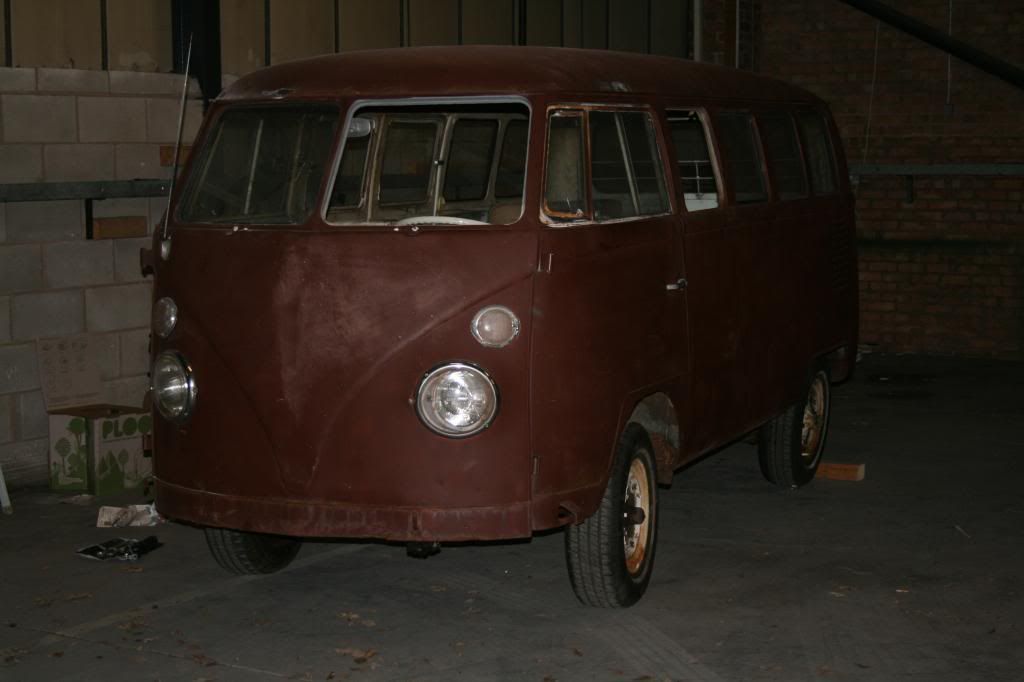 Doesn't look too bad from the outside, but the chassis clearly needs a lot of work:
Generally, the bottom 6 inches needs a lot of sorting, but other than that, everything is in pretty good shape. A bit of pitting on the roof around the gutters but no holes. No serious rust around the windows, pillars and posts all clean.
There are a couple of issues though. As you can see, it's had a knock to the front, and this has very slightly bent the left A-post - not that obvious from a distance, but up close it's evident. I'm not sure yet how much of a problem this is going to be.
And I've no idea what's been going on here:
If you can't make it out, it looks like someone's taken a hammer to the frames between the windows. No idea why, just plain vandalism. No one currently makes this panel and I've been struggling to find cuts, so not sure what I'm going to do about this but I'll think of something.
So I've started at the front, because that's where most people seem to start. Not sure I'd advise other newbs to start there though. So far I've only cut bits off:
I was hoping that inner front panel wouldn't need any work...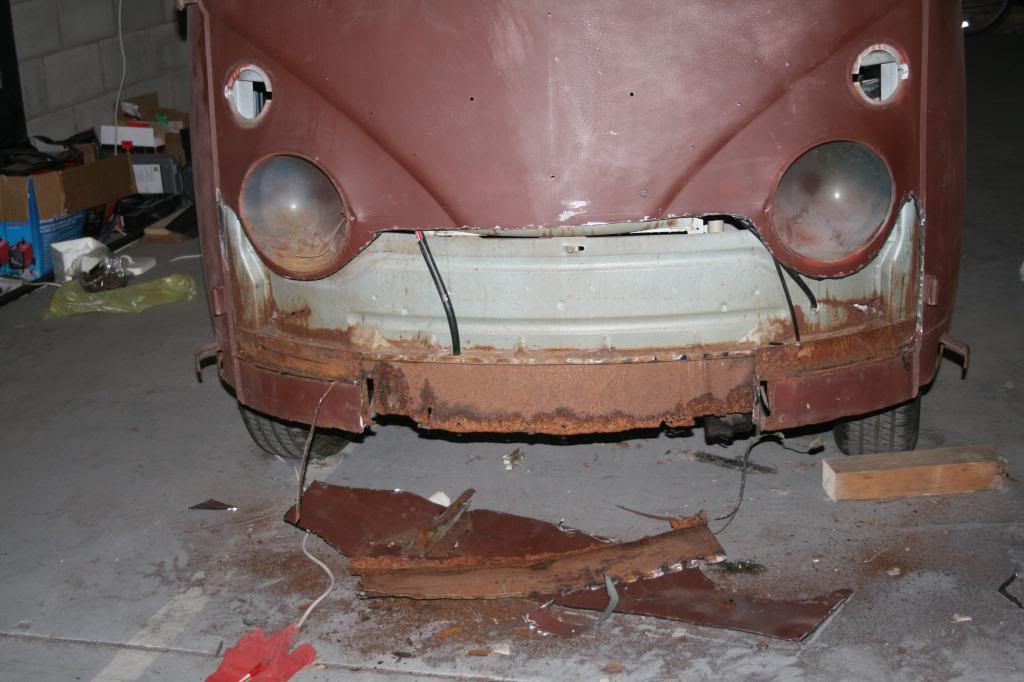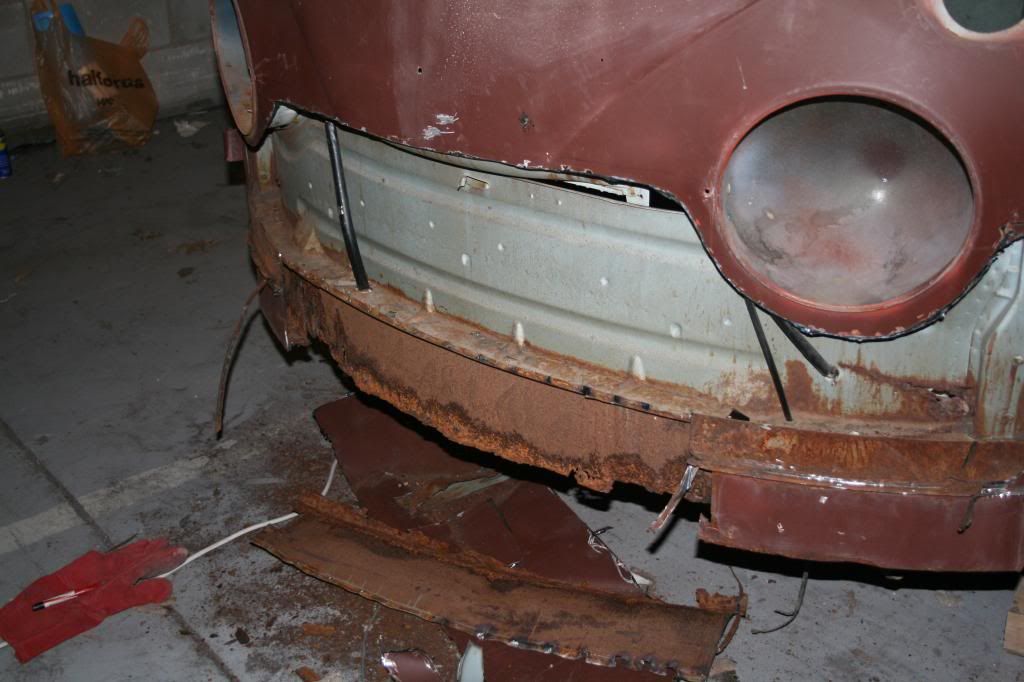 Couldn't resist a few trial fittings: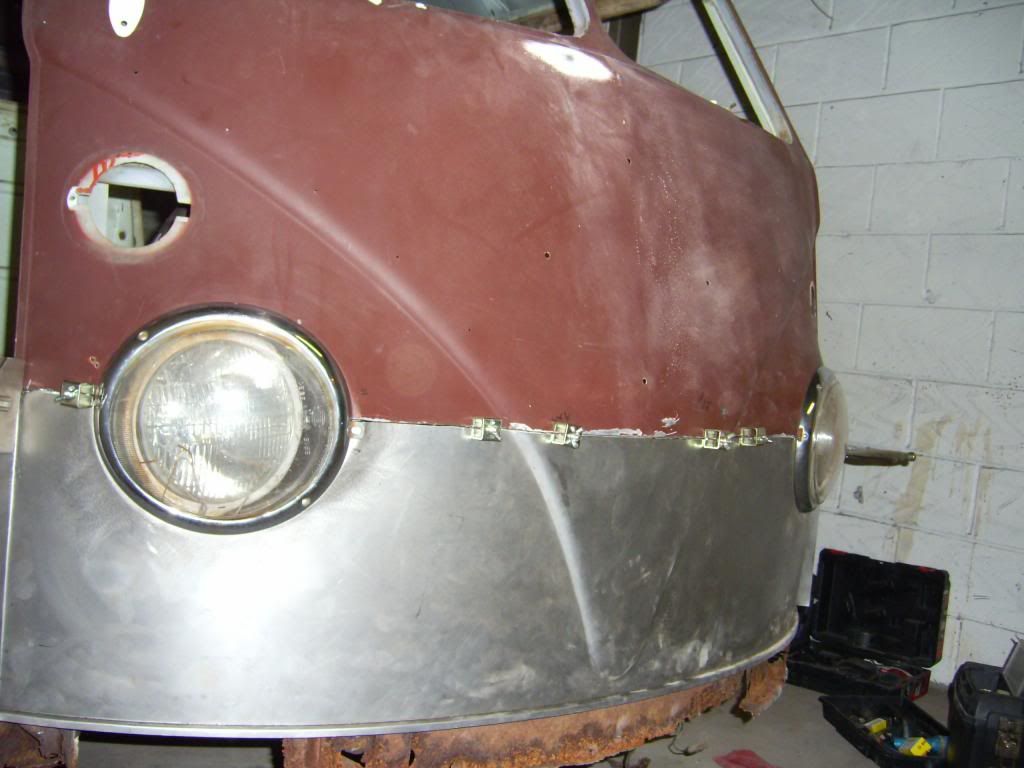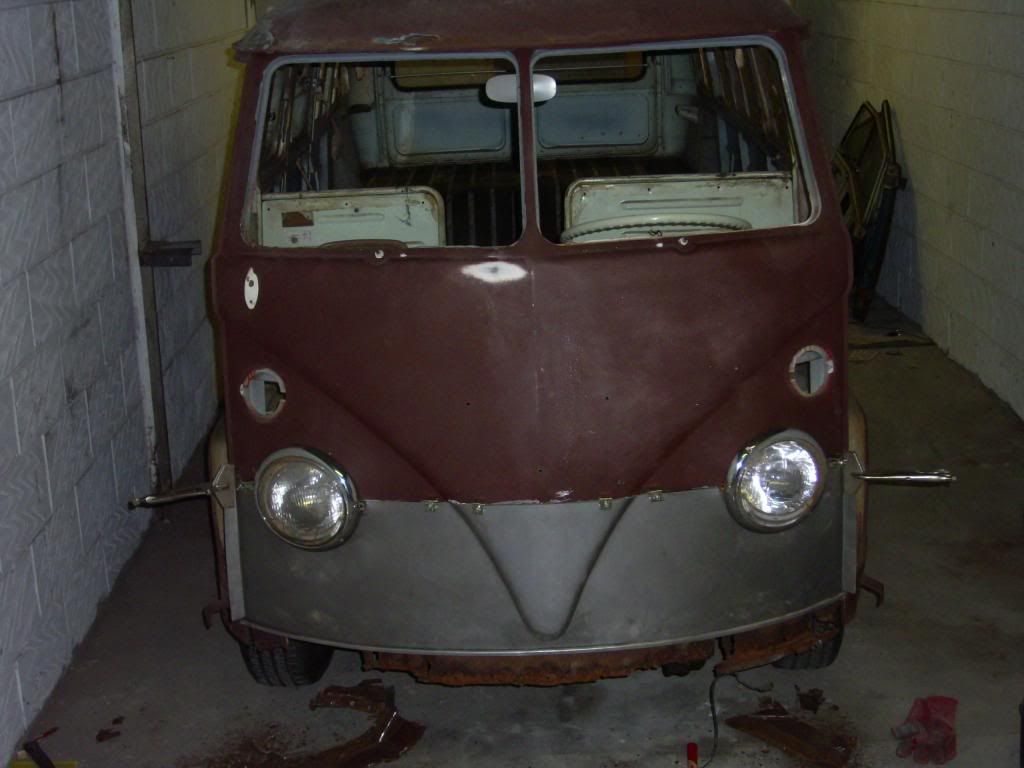 All looks OKish, but this angle shows a bit of an angle on that join: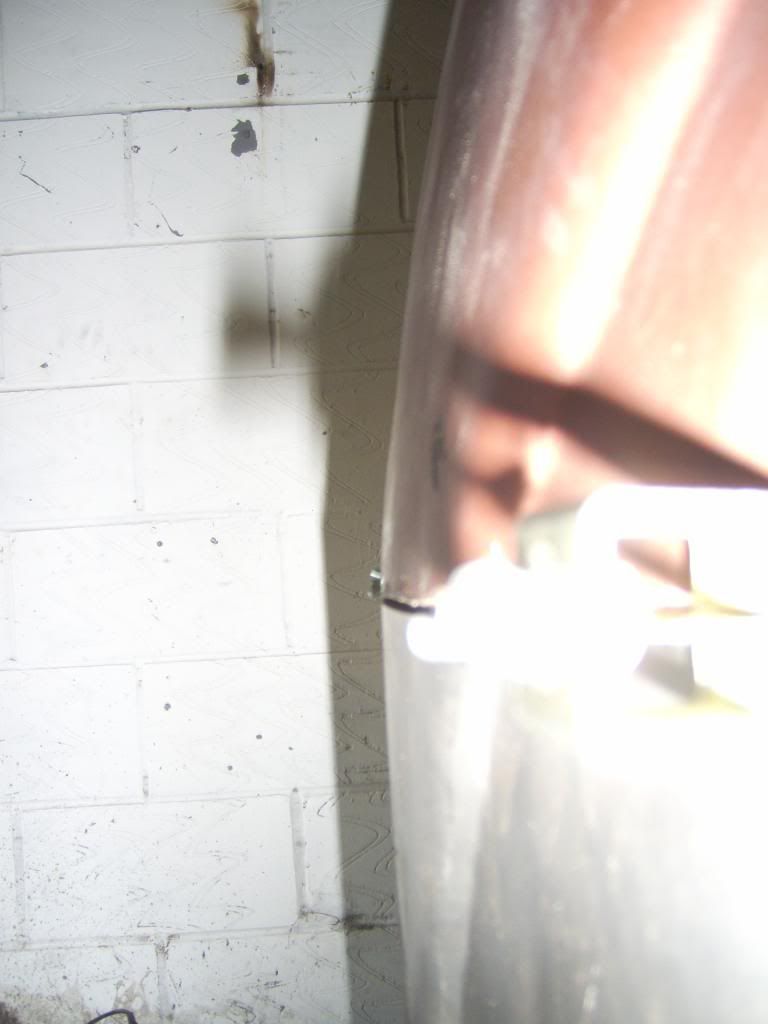 Might be that bent A-post coming back to haunt me?
I was warned that repro panels might not be an exact fit, but the edges around the headlight bowls are way out: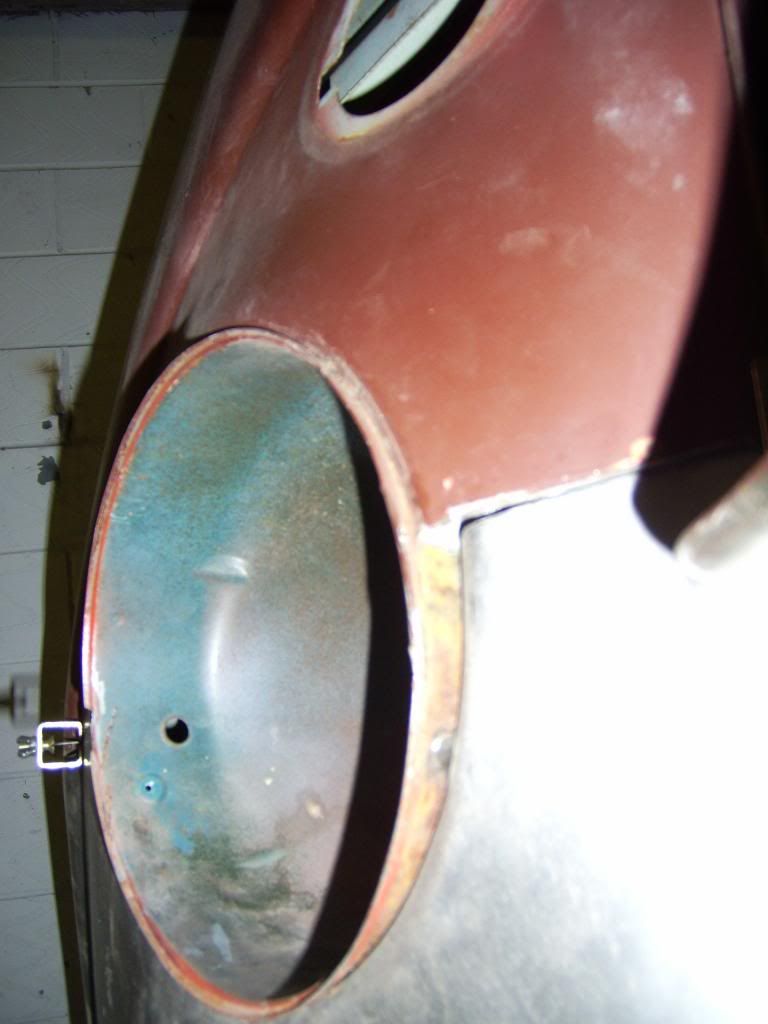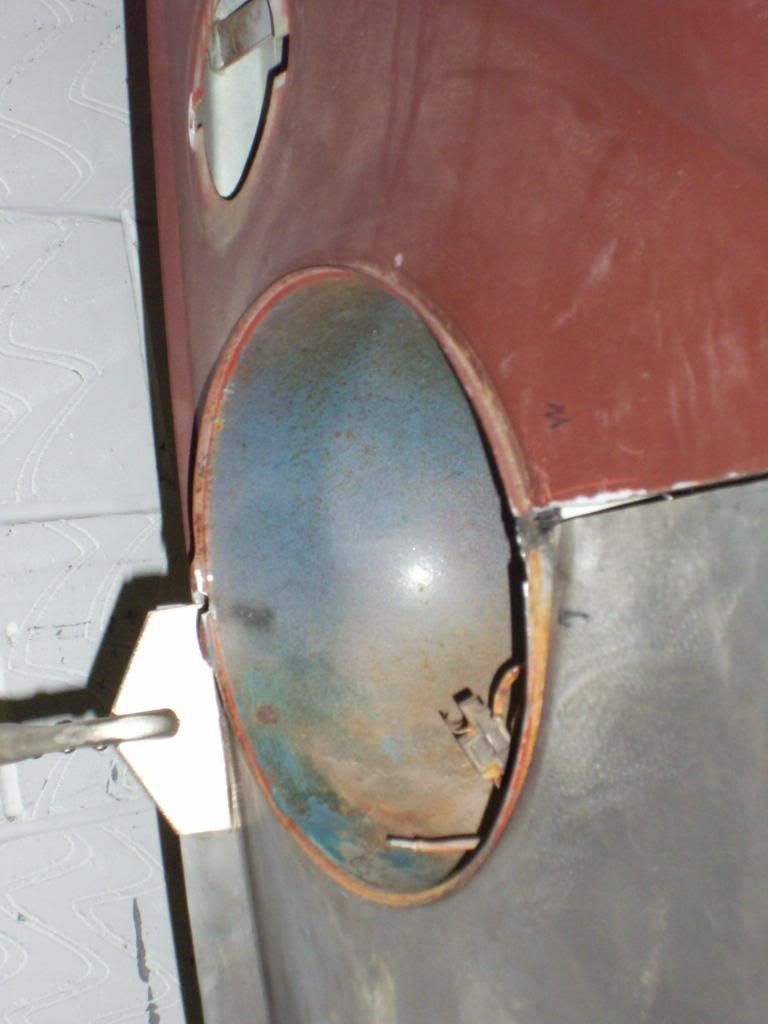 That will take a bit of hammering into shape. I figured it would be easier to replace the lower half of the front panel than trying to straighten it all out, but if I was doing it again I would do it differently, certainly keeping the area around the headlight bowls as much as possible.
Then more removal of rusty parts: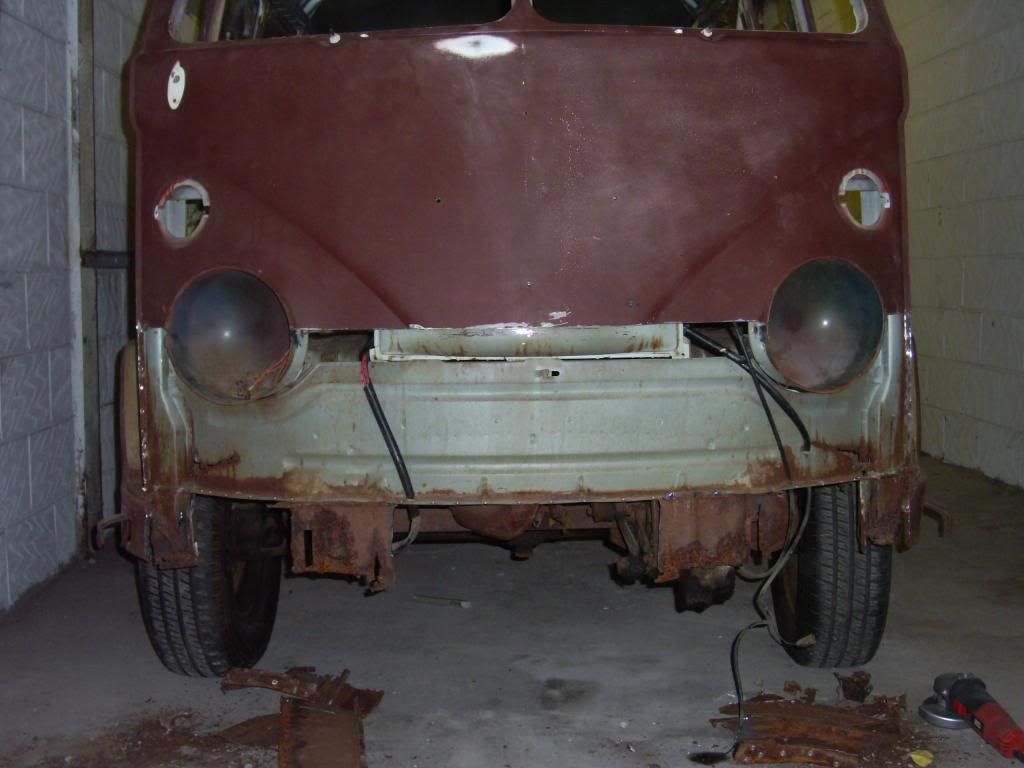 Slow progress but I'm in this for the long haul!