Well I guess I should start at the beginning.
I've always enjoyed tinkering with cars, but modern cars are too complicated for the home mechanic. So something older was called for to satisfy my need to get oily. The search started in early 2009, but for what? I was unsure, numbers of different makes were looked at and dismissed . The internet was trawled most evenings. We have a local vintage car club, which I joined, and went to a few of their shows. Oh I should explain that I live on Jersey (one of the Channel Islands) and for an Island nine miles by five we have a surprising amount of wonderful vintage and classic cars. I was still undecided, but what I had learnt was that part of the fun of owning a classic car, is the likeminded people who shared the same interest. I had decided that it needed to be more than just a car to get from A to B. It needed to have reasonable spares availability, a good club and show scene.
While buying the latest copy of 'Classic cars for sale' I picked up a copy of Volks World and after reading it from cover to cover a number of times, the decision was made, a VW van of some description was the order of the day. Having owned a couple of beetles and beach buggy years ago I knew what an air-cooled engine was, but a total novice when It came to transporters, let the research begin. I quickly dismissed the type 25, I don't like the shape, T4 too modern, so now it was between a bay window or a split screen. I have two daughters aged 21 and 18, so I showed them pictures of both they both instantly chose the split screen, decision made.....
So now I could concentrate on finding the right bus for me, easy, after all a split screen is a split screen is a split screen, wrong. Well back to trawling the net, reading mags buying books and reading those. I found Dave Eccles book VW transporter and Microbus specification guide 1950-67 a very informative read. I came across the Split screen van club during one of my trawling sessions and spent many many happy hours reading all about your antics with your buses, I particularly enjoyed the resto threads, some of the skills on display are awe-inspiring. I joined the SSVC in June 2010.
From my research I had decided on a few things, it had to be RHD, with a camper conversion, and in original stock condition. Whilst I fully understand and admire the amazing automotive creations with their lowered suspension, big engines, shiny wheels and custom interiors, they're not for me, I guess it's my age. 'Rat look' buses are also out for me, here in Jersey we do not have the dreaded 'MoT ' (yet) so vehicles that show signs of wear, rust, or lack of paint will quickly attract the attention of the states police and honorary police(specials) and will have to visit the 'vehicle standards dept' where it will be inspected and any defect will have to be rectified within a specified time before its allowed back on the road.
I travelled over to the UK a few times to go and see some promising looking buses but came away empty handed. It was advised by members here to go to as many shows as possible, window shopping. So with Zac an ardent VW fan we went to Vanfest , we camped in the SSVC area with car and tent, and received a warm welcome from fellow SSVC members. I spent a happy weekend looking at numerous buses and talking to their owners, returning home with a better idea of what I wanted. The shopping list had got longer, RHD, small rear window, ribbed bumper, semaphores and as original as possible.
I had not thought about buying a bus from outside of the UK, I know a lot of people have. But whilst looking on the 'The Samba' website I found an advert for a '1956 SPLIT SCREEN BUS RAT Kombi RHD' but the pictures accompanying the ad were not that inspiring, also it was situated in Cyprus. But the advert write up was interesting saying that the bus was complete with all the hard to find parts and what was believed to be the original engine and running gear. Email sent early December 2010
Would you buy this based on these pictures? My wife thought I was mad to even contemplate it.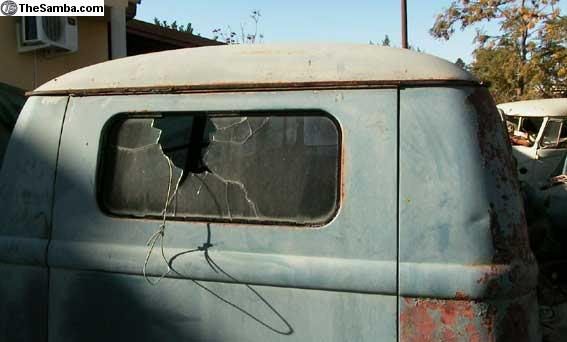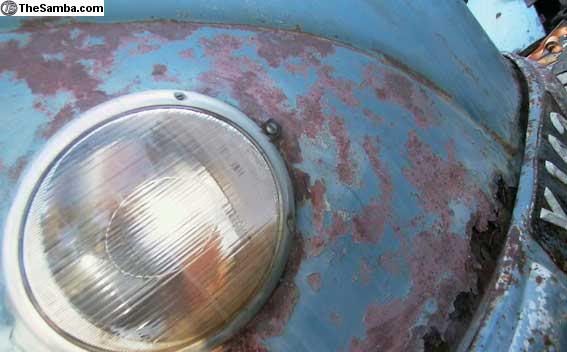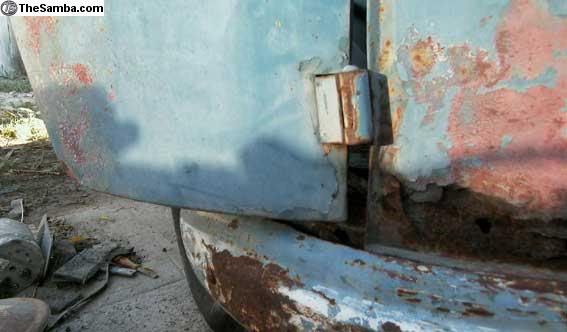 I received a call from Matt Smith, who I had been in contact with about a possible purchase and restoration of 1957 SA bus he was importing. He was kind enough to give his valued opinion on various buses, I had an interest in, he mentioned the Samba advert for the 56 kombi as a possible project. I had already contacted the vendor and was waiting for more pictures and information. Here are some of those pictures.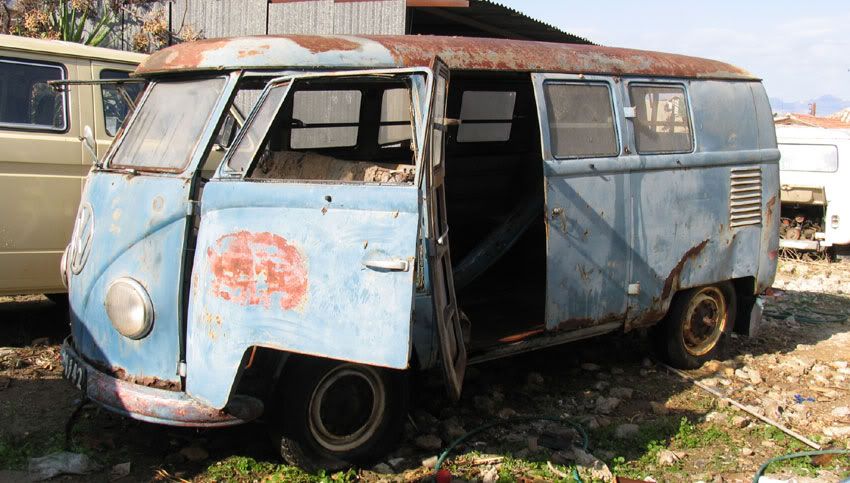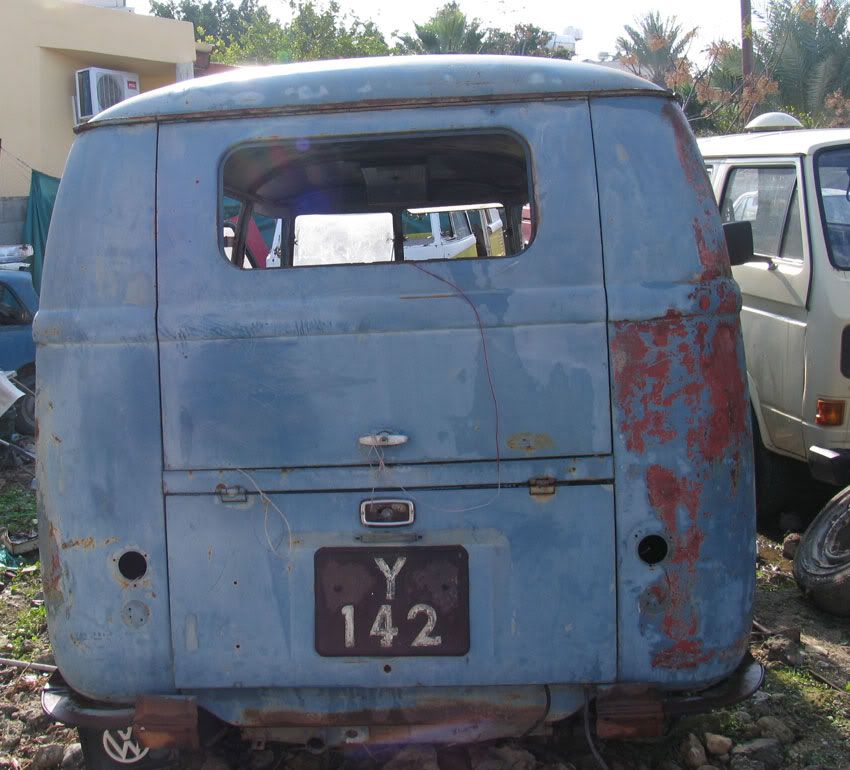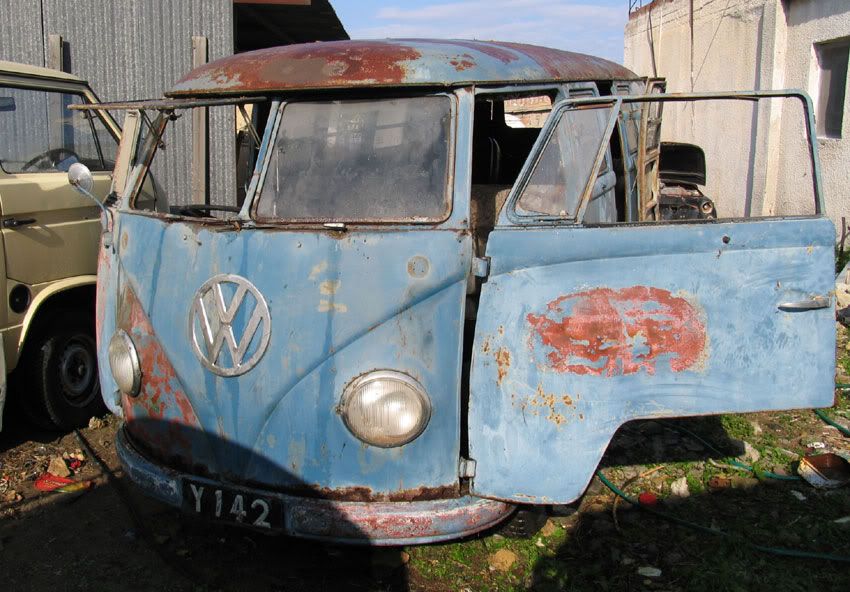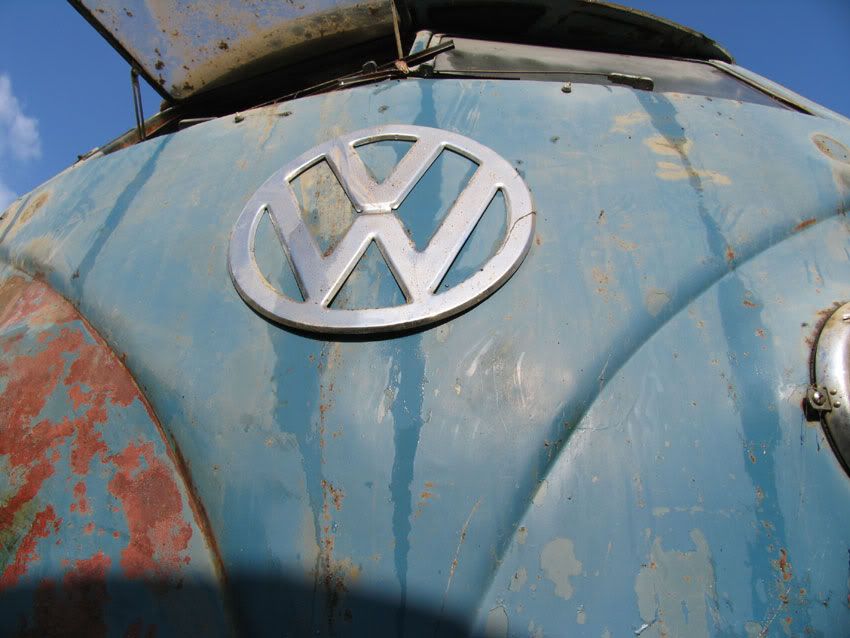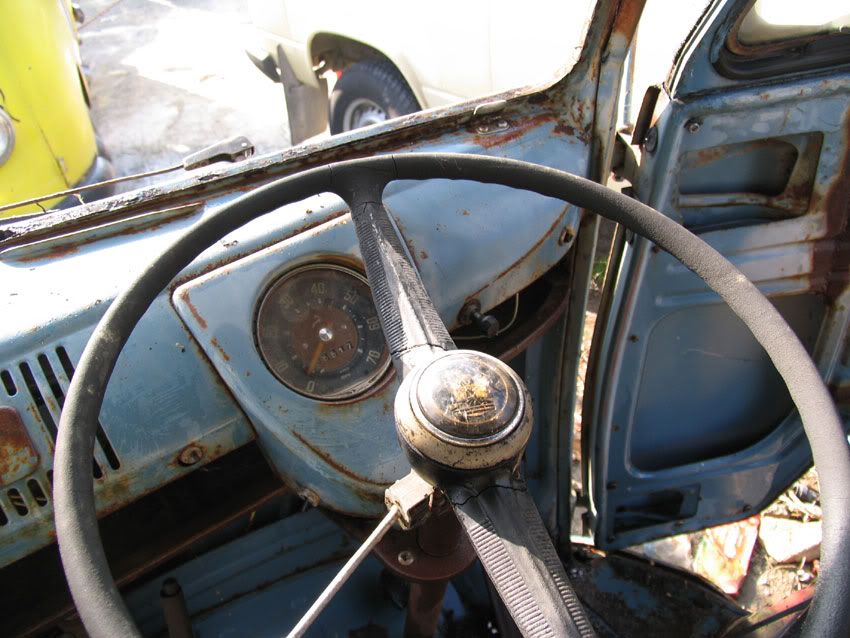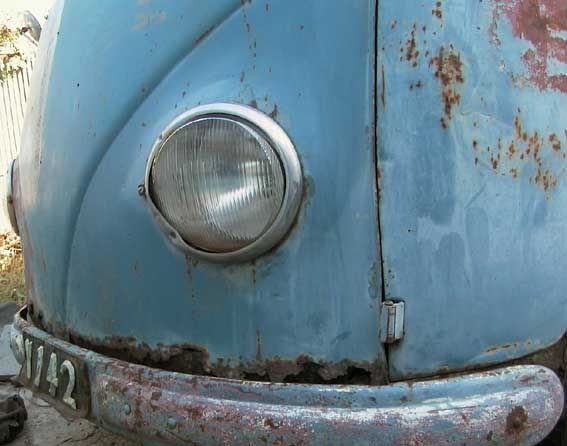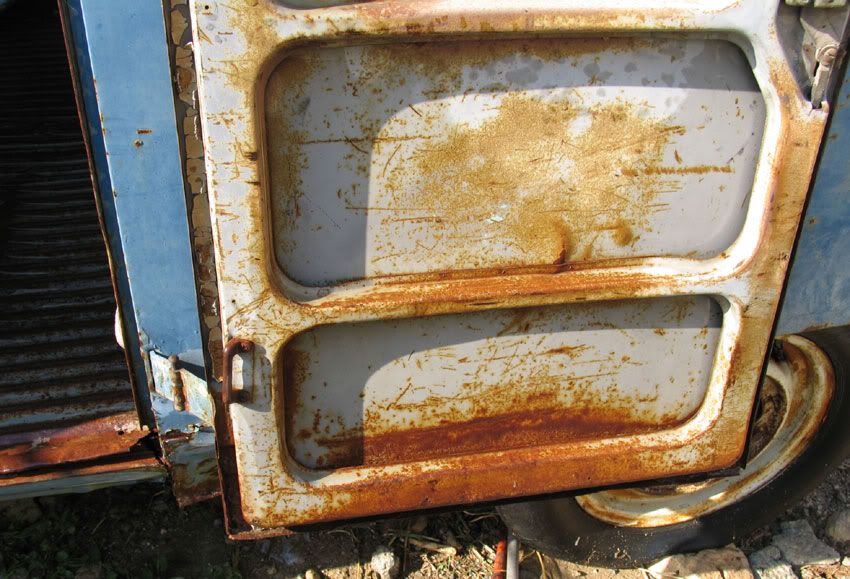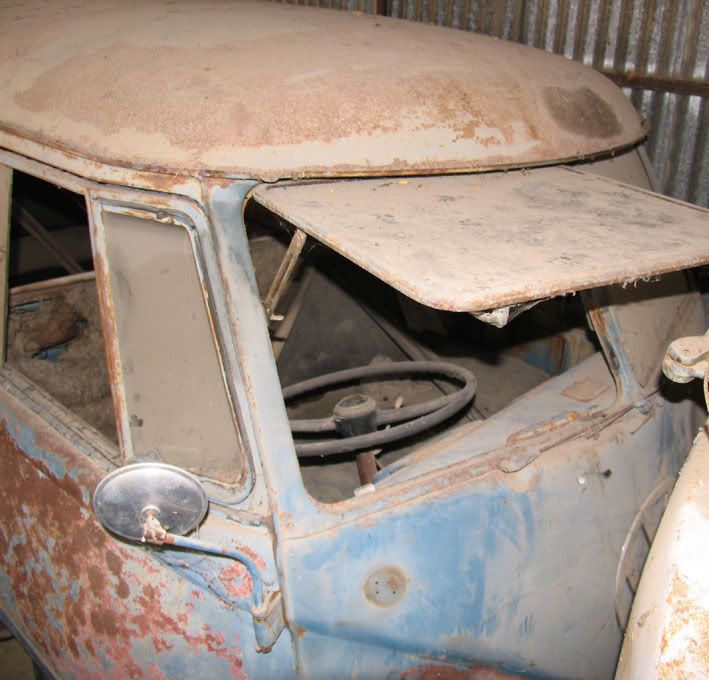 After a long exchange of emails, the deal was done and paid for on the 7th February 2011 it was loaded into a container and left Cyprus on the 19th of February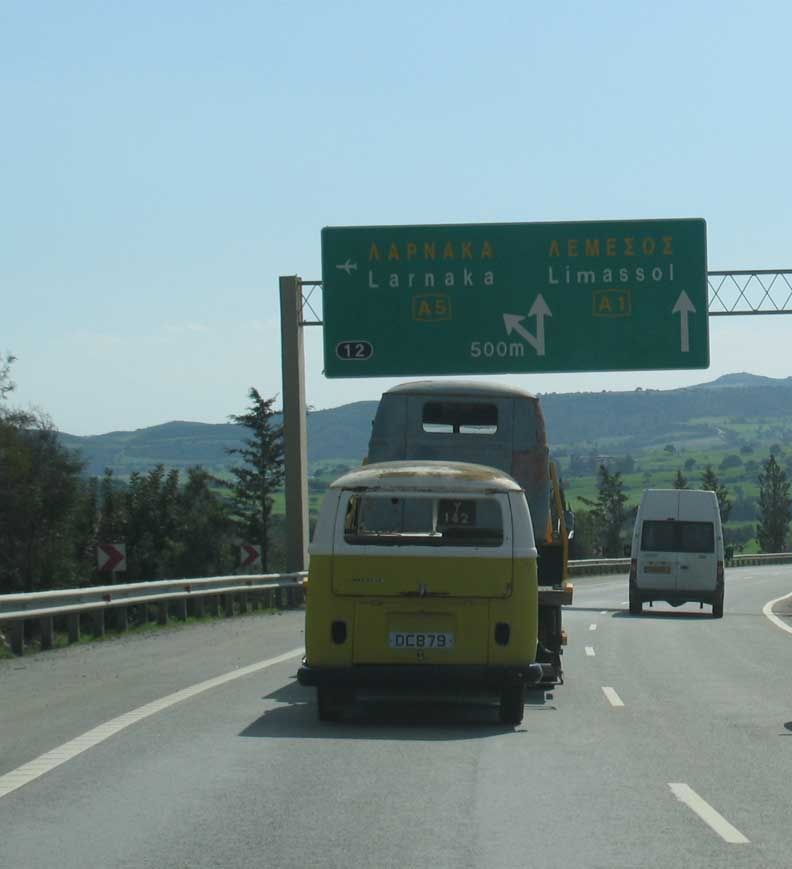 It reached Southampton on the 20th of March. I ferried across from Jersey in my works van and Met Craig at the docks to collect it. I had arranged to have it taken down to Matt's workshop in Cornwall.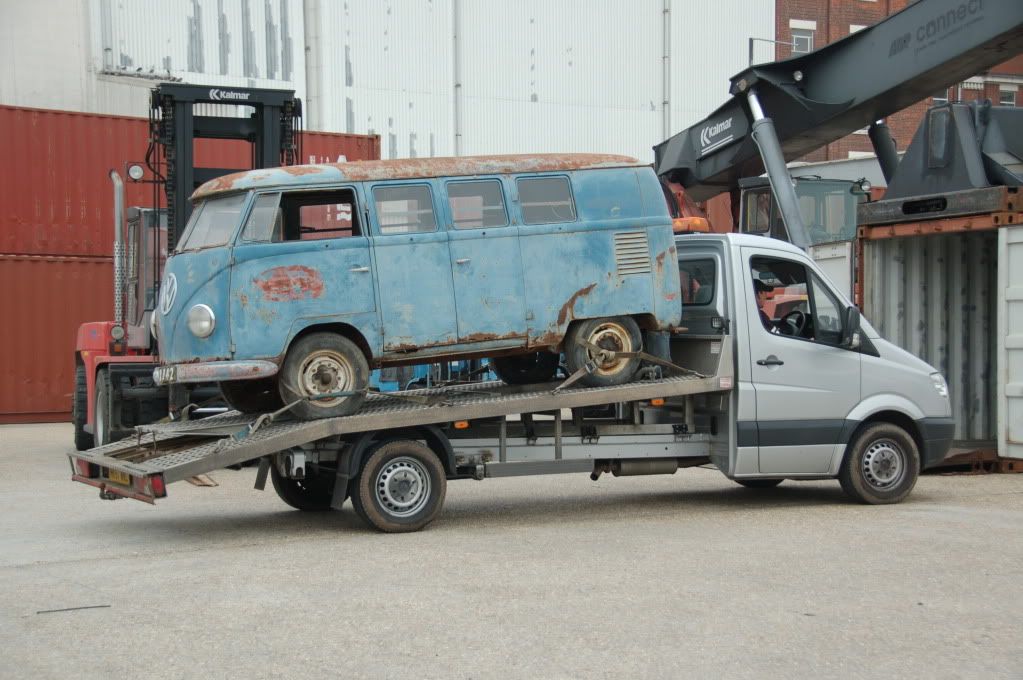 Craig did a great Job. I would recommend him to anyone that requires a bus transpoerted. I followed down to Matt's , I had a couple of days to strip the bus and take all the parts back home to start my part of the restoration. I had made the decision a long time ago that my panel beating and welding skills were not up to the standard that this old bus deserved.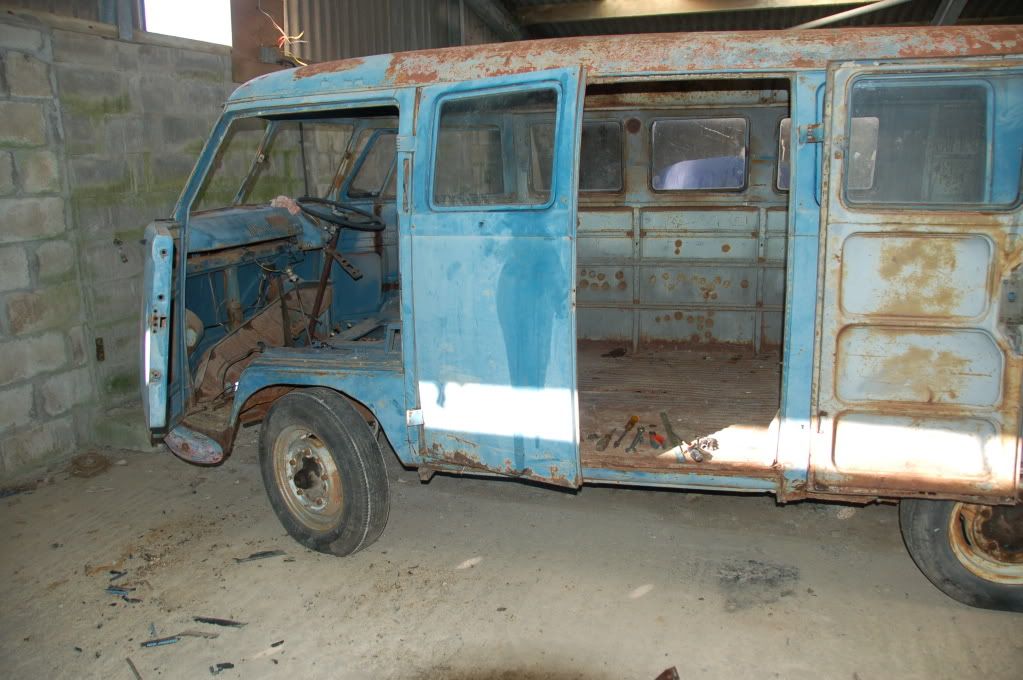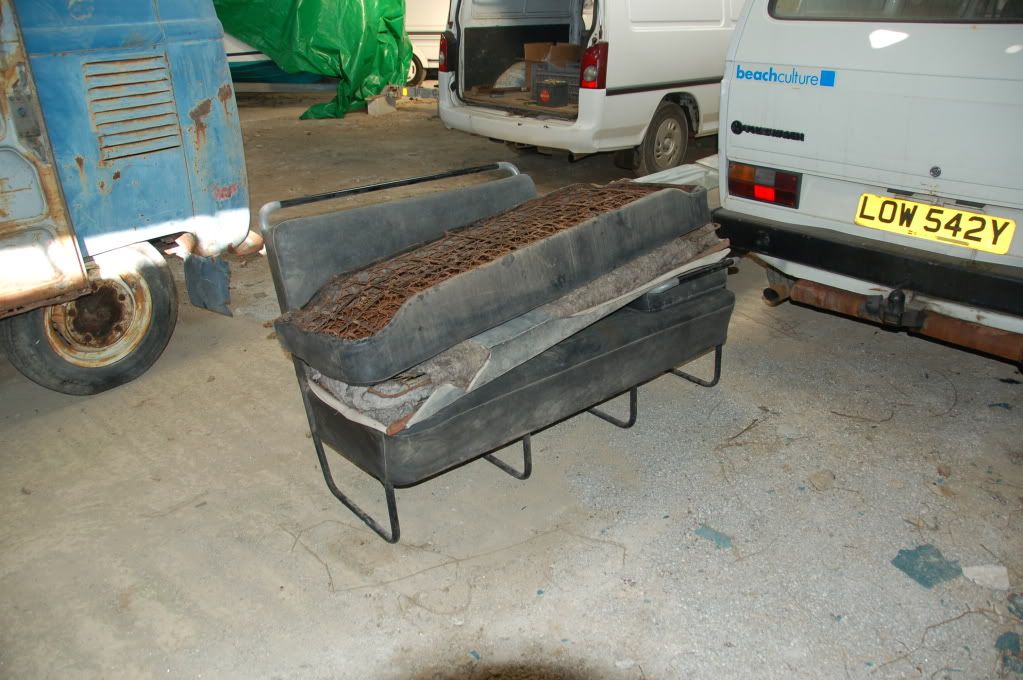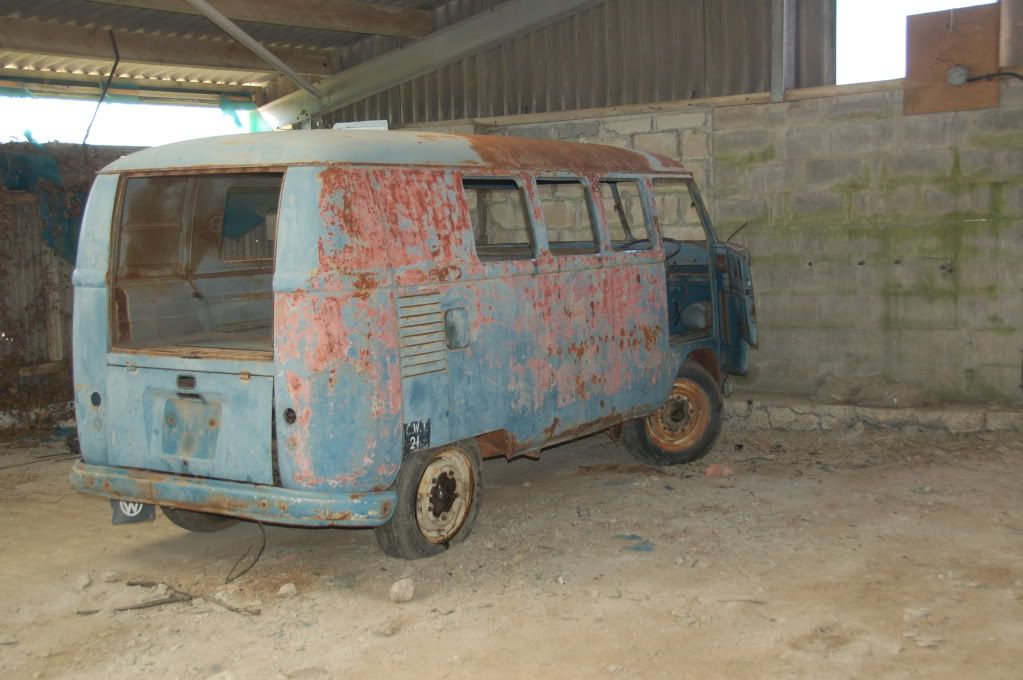 So the shell and running gear were left there to await Matt's attention.
more soon