Been busy busy well living the dream as rude not to enjoy the bus & get out n use it..
September was a very busy month and was out every weekend at either shows, chilling or driving miles.
Having only just come back from cornwall was itching to get back and with the kids settled into college stole a long weekend and back to our special place for a road trip. Knocked off early on the Friday and hit the road at 3:30pm destination widemouth beach. A few delays as expected on a Friday afternoon, a diversion along country lanes parallel to the A361 took ages but one off the bucket list as always wanted to camp up and sleep on the beach. Arrived at 11pm a tad tired the the roar of the sea and waves rolling up the beach soon had us both sound oh..
Sprung the front cover hoping for a perfect sea to sneak a early surf but alas well messy so coffee it was..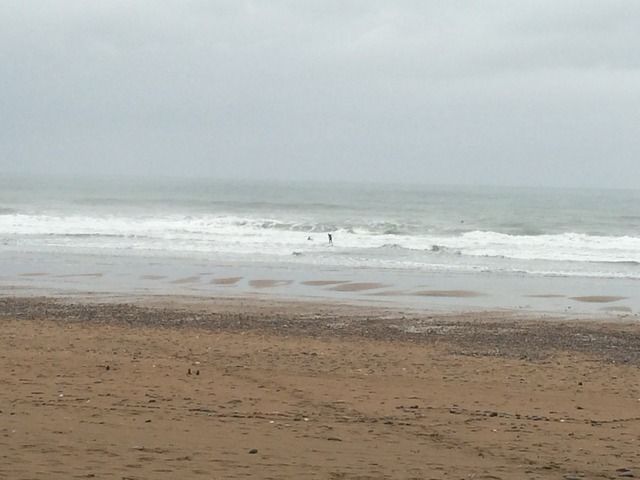 A few out playing but looked hard work for no reward so breakfast and hit the road destination St Ives for San and earn so browny points. We both love this place so a bit of shopping, lunch & the cake shop
Later on we headed to Gwithian, surf was big but great fun & made better as some seals popped up then later a large pod of dolphins played in the waves near by.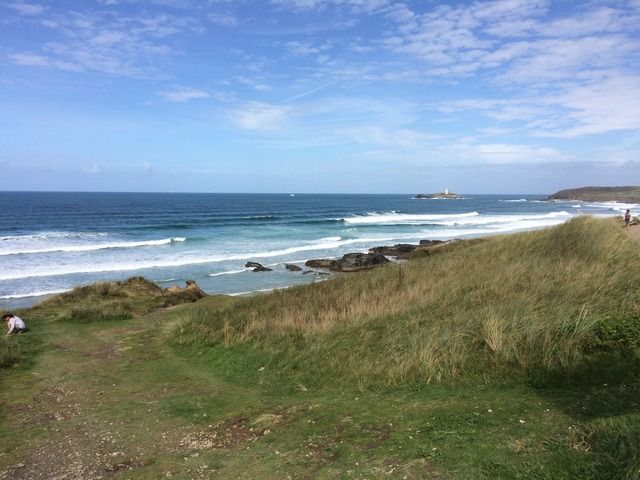 After this headed to globe vale & a surprise visit to mum who really wasn't expecting us as she was on holiday. Oops made her cry with joy & a cracking end to Saturday. Sunday was chilled and meant to be relaxing but alas surf was up again so you guessed it and Gwithian again
Monday and home time but not till more shopping for San, a stop off at westward ho for me as this beach was sheltered so sneaked in for a 5' clean wave knowing this was probably the last surf I would get for a while. Then the 300 mile return home but well worth it and exactly what we love to do in the bus.
Wow that was just the first weekend wahoo on a roll now.
Poor effort now as no pics so it didnt happen lol but......
Next up grill n chill and roughly an hour's drive from us to the hop farm at paddock wood.
This show has a vw theme but any thing goes really and is basically chilling and that we did.
General theme walk the show and admire the great vehicles, BBQ beer & fire pit.
Saturday repeat Fridays list and make new friends.
Sunday well Sunday is a Sunday so relax then head home.
Another week on and a local show ohsoretro for the Sunday just outside Margate. Local guy Lee organises this for local charities so hats off to him. With over a 1000 vehicles turning up and some 5000 visitors what a show.
Next stop Brighton breeze with hollie convoying with us behind in her beetle plus several other local to us along the coast road. Disappointing as got parked up near the marina so totally out of the show but to drive 2 hours in wrong direction to join main hook road convoy does not make sence but will have to in the future I guess. Rain killed event for a few hours but sun came out in the end and after loads left we joined the party and shifted into centre of show. New camp venue was far better in my opinion, with showers and no portoloo's. Pindy's ditch was a great party game enjoyed by all either participating or spectator. Alas all over to soon and home time on the Sunday, although the splitty bounce and a hangover is not how I enjoyed the 2 hour drive home. Never again well till the next time.
That's the partying over and missing it already but now the little jobs need doing. Engine needs to come out for new heads although done over 2000 miles since my last little hickup on holiday but do not want to risk the crack anymore.
Then it's build the interior cupboard and a few little paint stone chips to sort.
Oh and the house jobs that have accumulated over this last 3 winters, yep decorating eeeeeek. New bathroom plus what ever she who does comes up with..
But wow what a year since the resto near 5000 miles covered, great times, great comments & good friends. Roll on 2017.
Laters..