Yesterday the stone chip was applied to the underneath. I chose to have it everywhere apart from on the gearbox forks and the torsion bar tube bits.
I know that bellypans look better smooth, but I just want to protect the underneath as much as possible and so opted to go for function over form on the underneath.
This morning. Booth cleaned, floor damped down. Ready to go..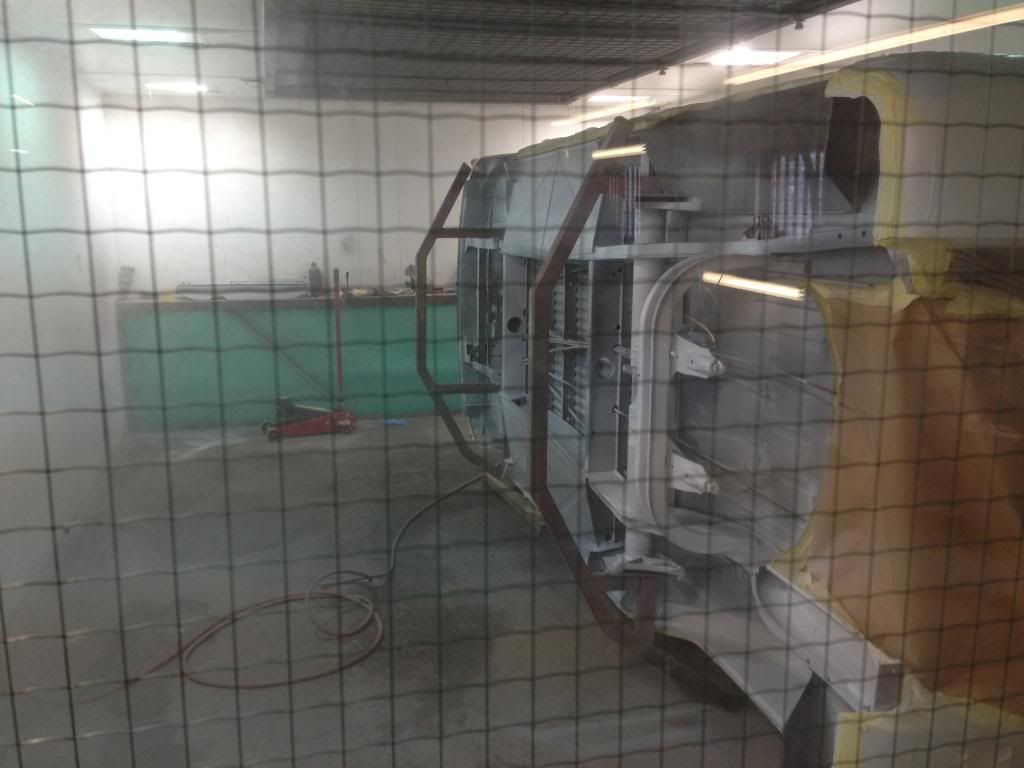 And then on went the red..
And I love it!!
They deliberately sprayed one of the rear corner bottoms so I could get a feel for what the body is going to look like.