Nearly finished my 66 0g paint Westy, i have had this for two yrs and finally got round to sorting it.The bus originated from Oregon it last turned a wheel in 83. The bus took three days to mop and polish and i think the time shows in the results.
Welding was not too involved it needed cargo floor quarter in from the doors and one outer sill on this side, paint was the carefully blended to match.
Westy camping kit is all there and in great shape although i did replace the cargo door panels with original spec 3mm birch ply and aged them to match.
Dropped the front with one adjuster on the beam and dropped spindels, straight axel in the rear connected to 1776 which pulls like a train.
Still need to locate set of og paint correct bumpers.
BEFORE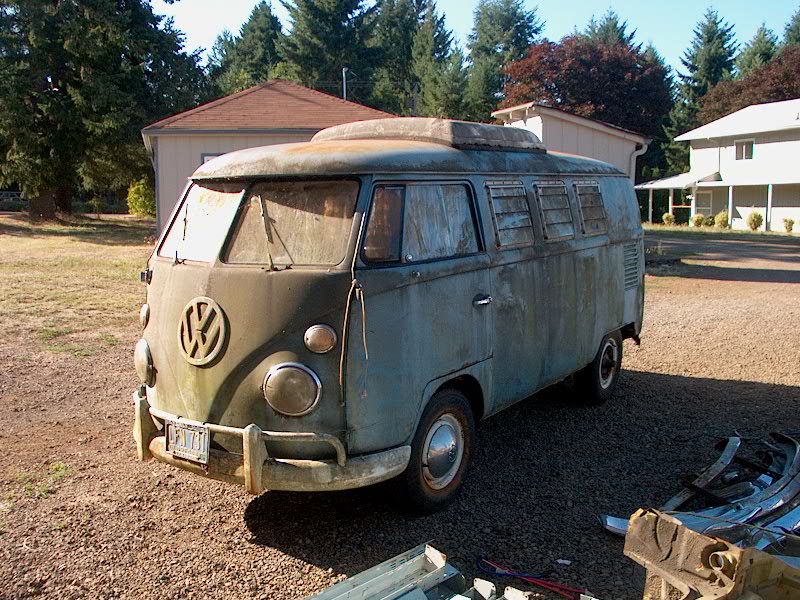 AFTER