We're back! General life/work getting in the way the last couple of months but today we got together again to remind ourselves what the engine looked like, and how much work we had left to do...
I'd finally got around to painting bits of tinware whilst it was peeing cats and dogs last weekend, and today we test fitted a few bits and pieces inbetween cups of tea and catching up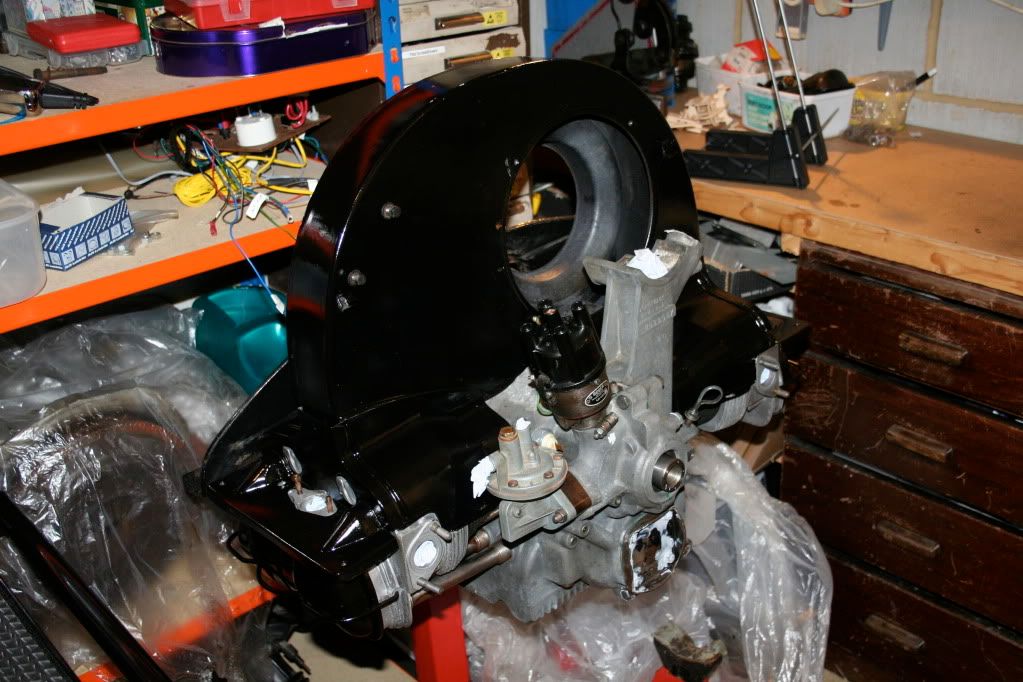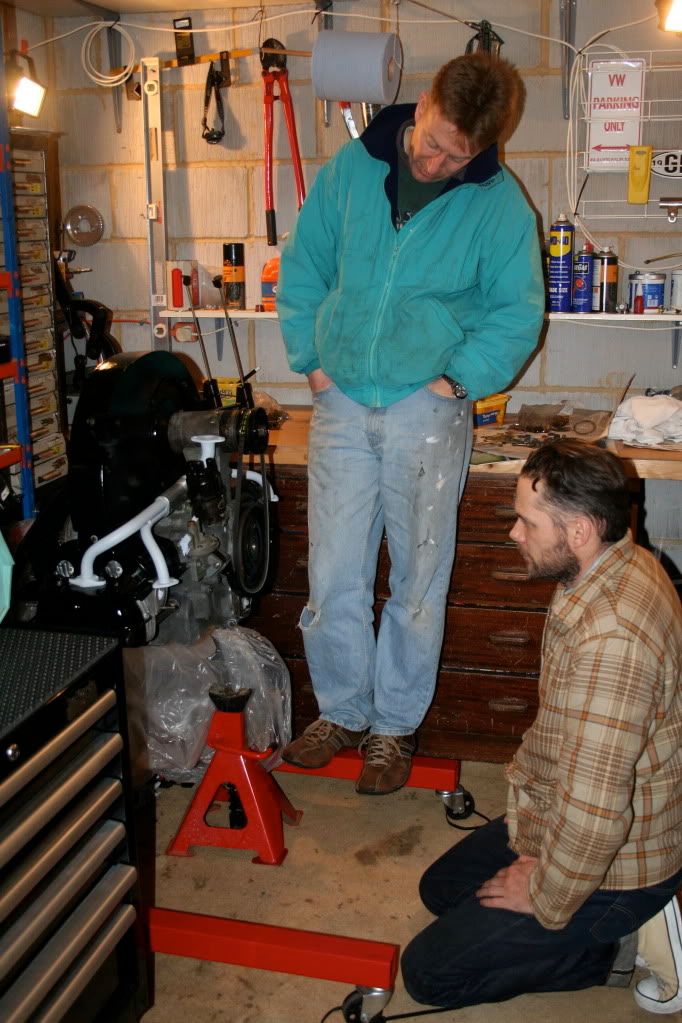 The 'To Do' list is still quite long! We need to finish test fitting all the 'bits', make sure there are no issues there. That includes the regulator ring at the back of the fan housing, setting the shims on the flywheel, giving the carb a good clean...
Also need to sort out the exhaust... I have 3! None are usable in their present state! A 30hp bug exhaust, solid but mullered, my old exhaust, which is wafer thin and one of the preheat pipes has snapped off from corrosion, and a good 34hp exhaust, which I reckon needs some pipe work to fit properly...
Getting there! Hoping to have a few updates over the next couple of weeks
Still after a crank handle start if anyone has one? Think I've Tony Best has a spare for me but not sure when our paths are next crossing.