Right, thought this was the best place to stick this thread. From the start let me say I am an engine building novice! So ALL advice, no matter how obvious you think it may be, is appreciated. My experience to date has been a 1500 build way back in '95. I've since forgotten nearly everything I learned back then so I'm starting from scratch here.
I'm hoping to find out what things I can do myself, what things need to be done by experts, good reference material, right tools for the job, how to tell if parts are worn out, best place for parts....
Right, first step, try and work out what went wrong with the motor!
viewtopic.php?f=2&t=47509&hilit=heart
" onclick="window.open(this.href);return false;
Engine was running OK, but had endfloat and used oil. It did 30mpg on good days, and was statically timed to 7.5tdc using a test light off the coil. Regularly did long motorway runs at 50mph, sometimes more. (shouldn't really go over 48mph)
Lost power suddenly on the way back from the Brighton Breeze, pulled over a couple of miles later and conked out on hard shoulder.
Quick compression test while stripping down showed no compression in No1 cylinder...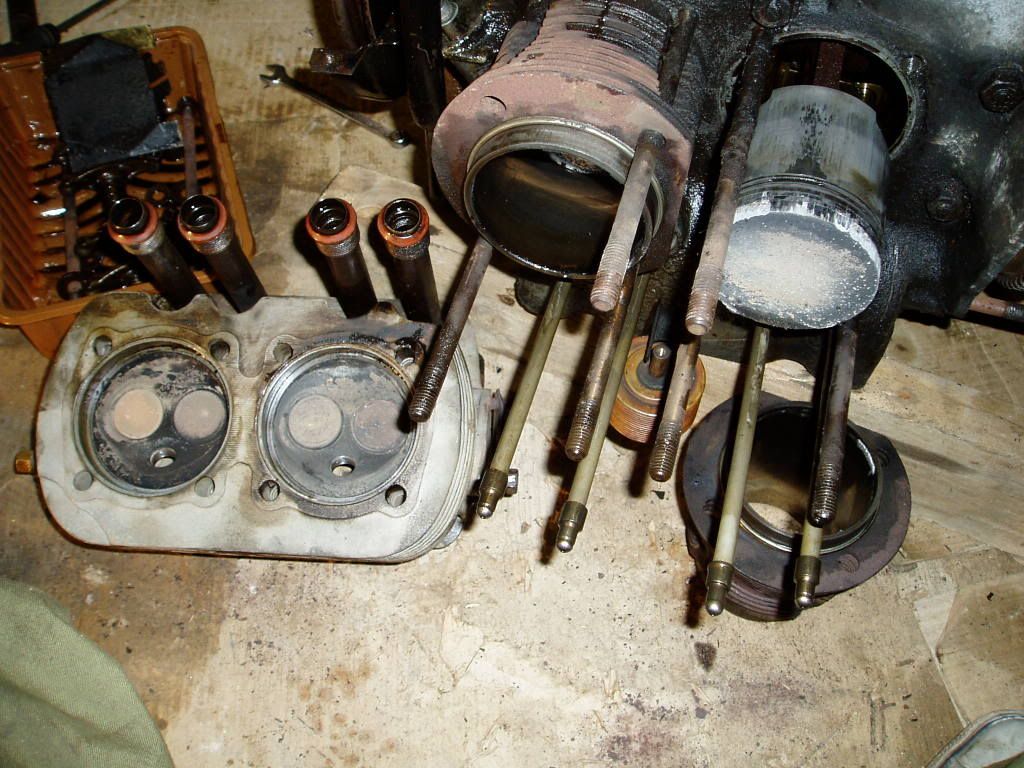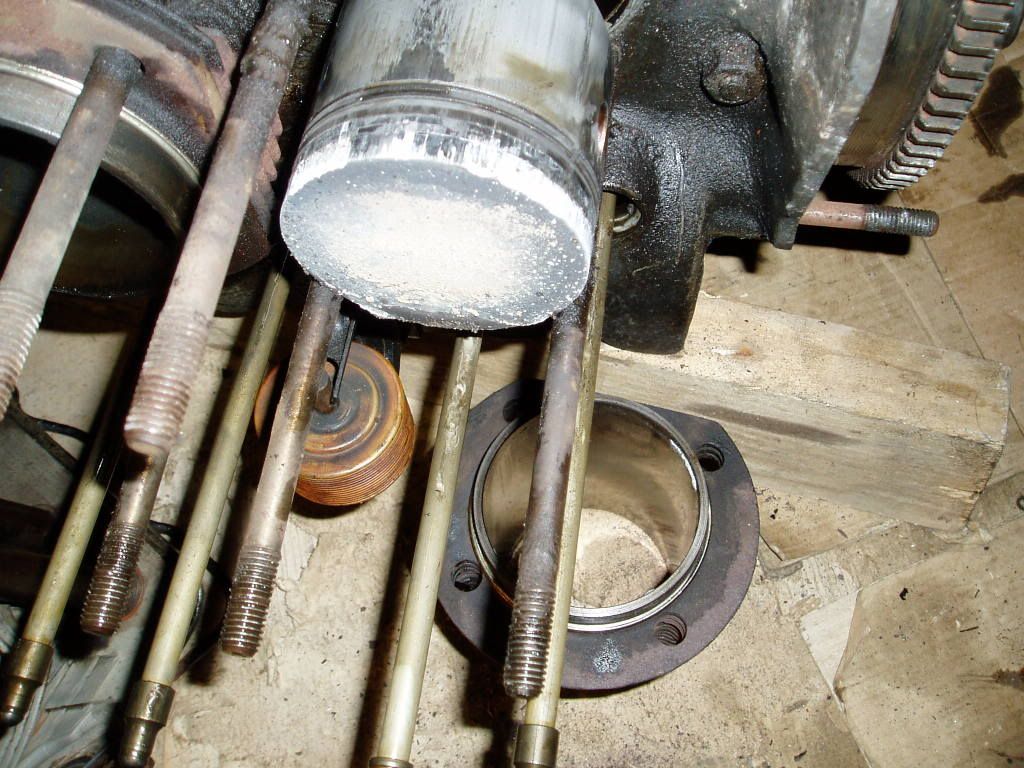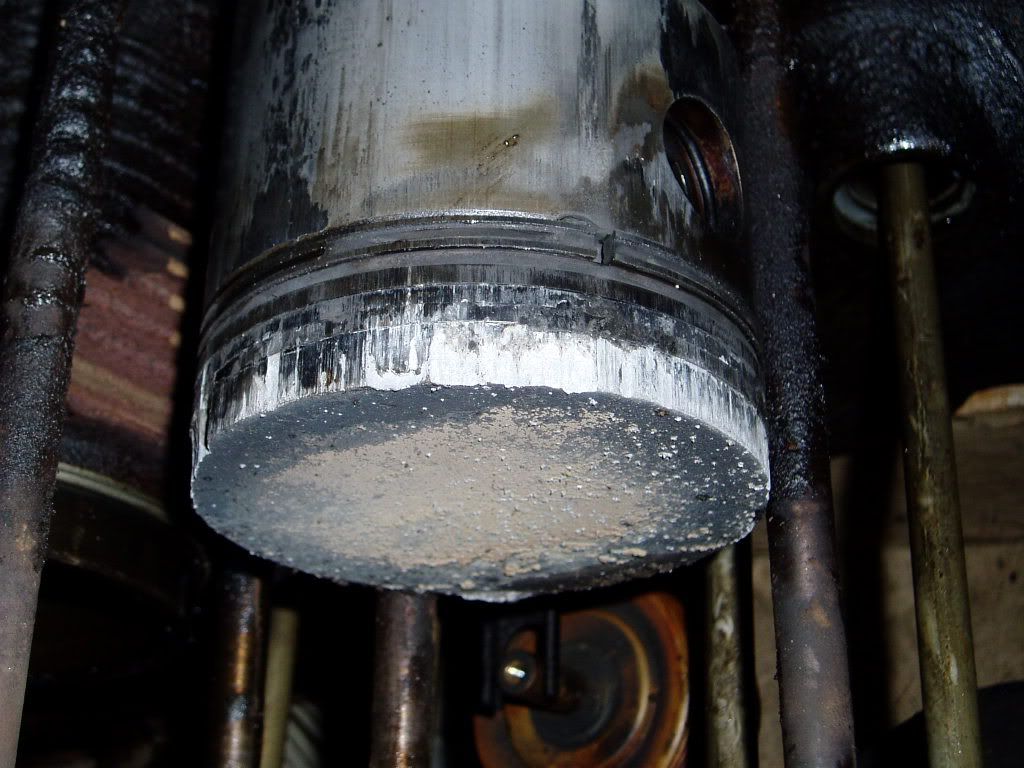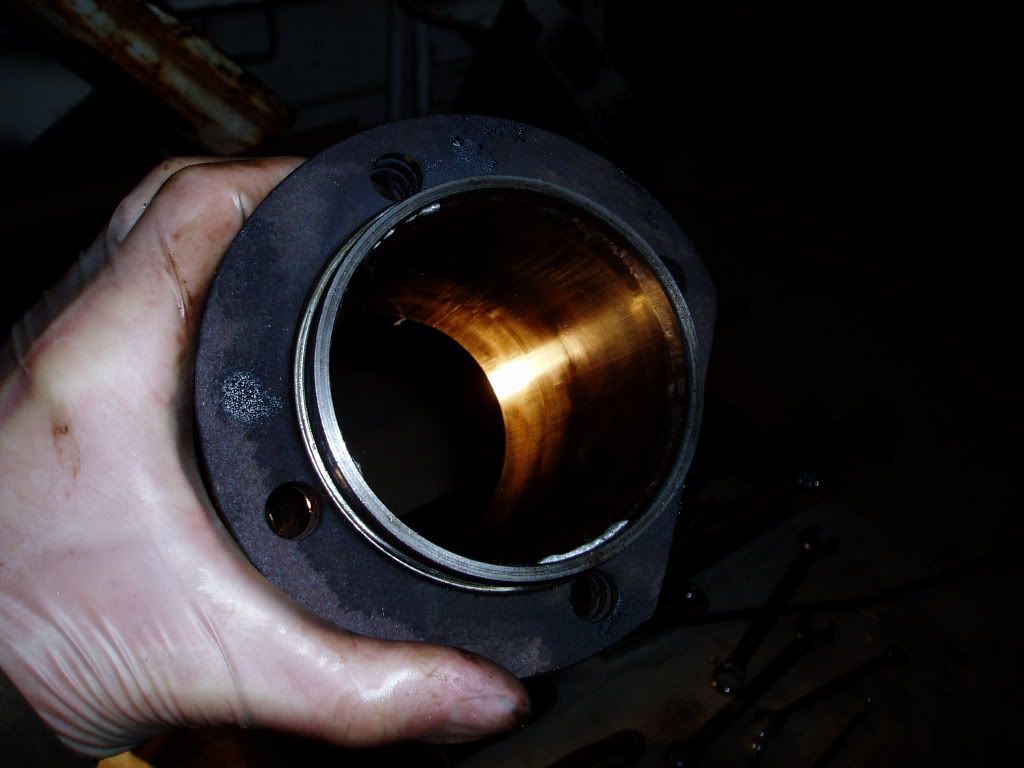 Engine is now on the workbench while I strip it down, and when I get a chance I'm going to post sources and prices for all the bits I thnk I'll need. And a decent torque wrench is on my Christmas list....