Having fancied a non rear window van for a long while and not finding one - i got sent these pictures and i have waited for the news it was rescued .....
Its been parked up a while
, i love those 50's logo's. Just how it managed to get into this state and buried this deep - god only knows.
Buried very deep, one way of initail dating i guess ..
Removal time while the snow gone - not by me fortunatly.
. They gave up digging and got some "kit" in to shift it
Finally its out a couple of months ago, there is a suprising amount left after its years buried.
Its had windows fitted in the 50's but is again a 213 (4 window), predating my 52 213 by 18 months. Many Thanks to the Gents abroad who have sorted me out with this van.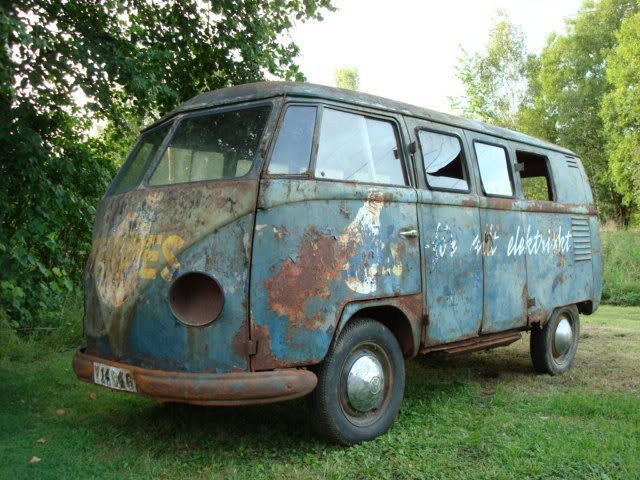 I have all the road worthy history on the van too and the company is still going.
So leaving early in the morning over the next 5 days, after alot of thinking about it and itching to get it, im finally off on the very long journey to trailer it home to join the 52(read 1800miles and 34 hours on a ferry
). And there will be a bit of a convoy of old vans on the way home.....
If we get it home ok i will probably start the resto next year as it will be going to germany in 2009 and it does need - how can i put it, a "bit" of work . Plans include plugging up that hacked rear window and keeping the paint for now.
Cheers
Mark