Well here goes... sorry in advance for the long post!!
After selling my Karmann ghia in 2005 and spending 6 months without a vw, I started looking around for a 23 window samba.
With prices going up the way that they were, I knew that I had to buy one soon, or never be able to afford my dream!!
I really wanted a pre 58 samba with pressed bumpers.
However, the better half wouldn't allow me to get a LHD bus as she didn't like the idea of driving one in the UK.
After a few dissapointments, I eventually found a thread on the SSVC website for a 1963 RHD 23 window bus.
Better still, the owner lived less than 5 miles away in the road next door to where my brother lived!! Fate??
When I went round to see the van it was still up on railway sleepers as it was not yet finished.
I was really lucky, as it was being sold by a really genuine guy (who was honest throughout), pointing out all that was good as well as bad with the bus.
This is what it looked like.........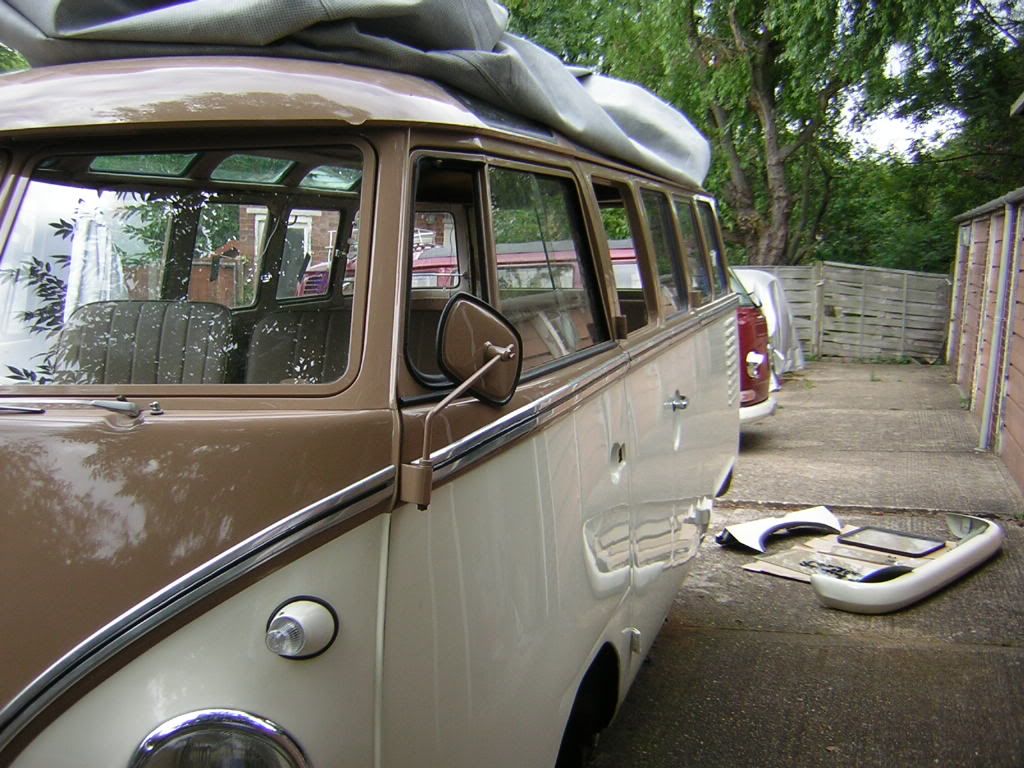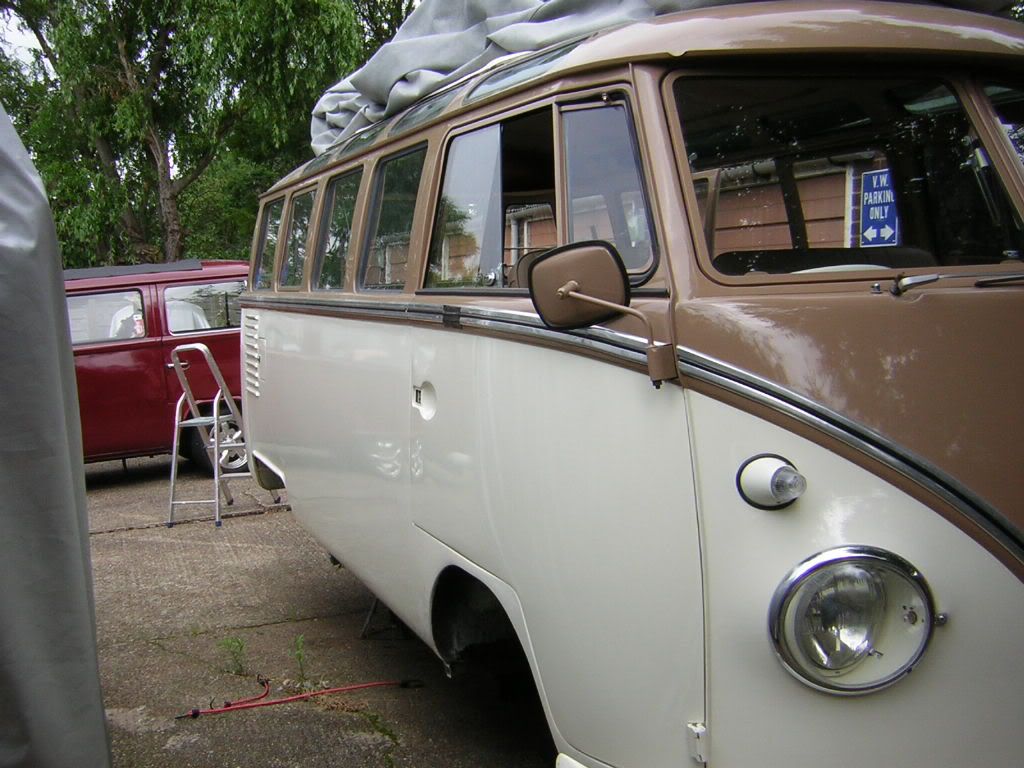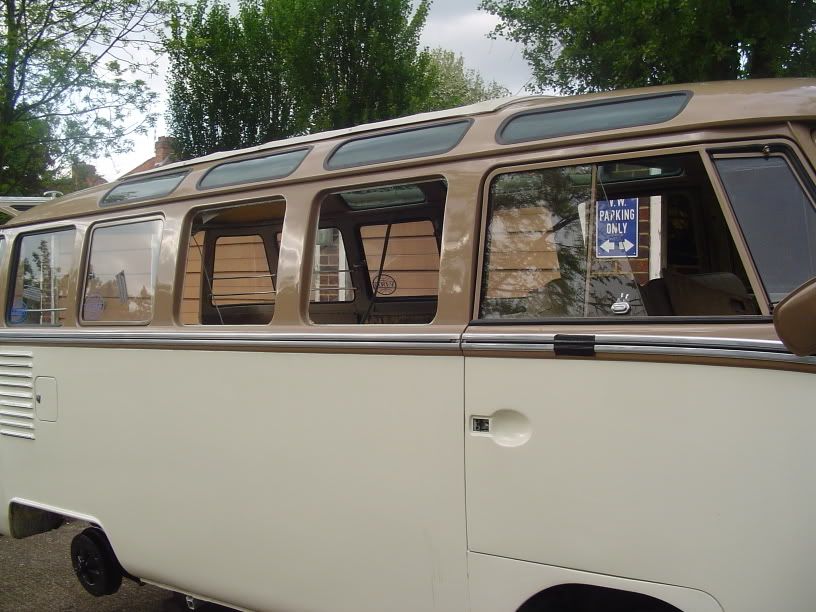 It had a few issues with rust etc, but was more or less complete.
You can just see the OG turkis that was found after chipping away the underseal.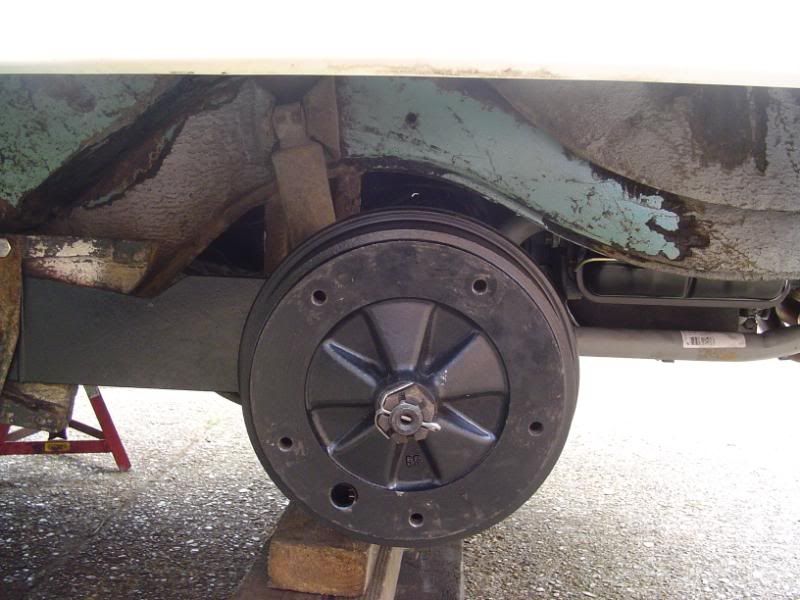 Needless to say, the deal was struck and I bought it in principal there and then!!
I had an anxious wait for another couple of months until the work was done and the van was running once more.
I kept worrying that the owner would fall in love with the bus like I was, and would keep it!!
Pics as it went back together....
Thankfully, he was good to his word and this is what it looked like when I got it....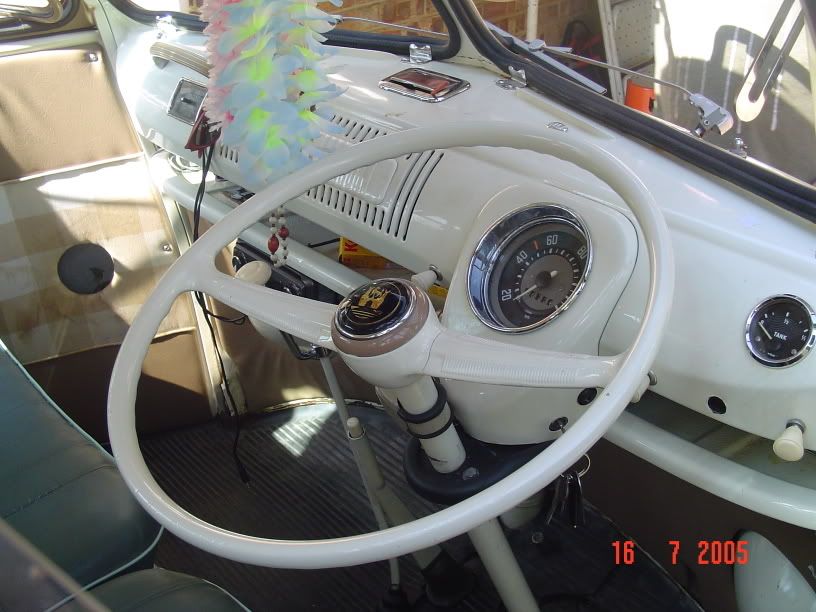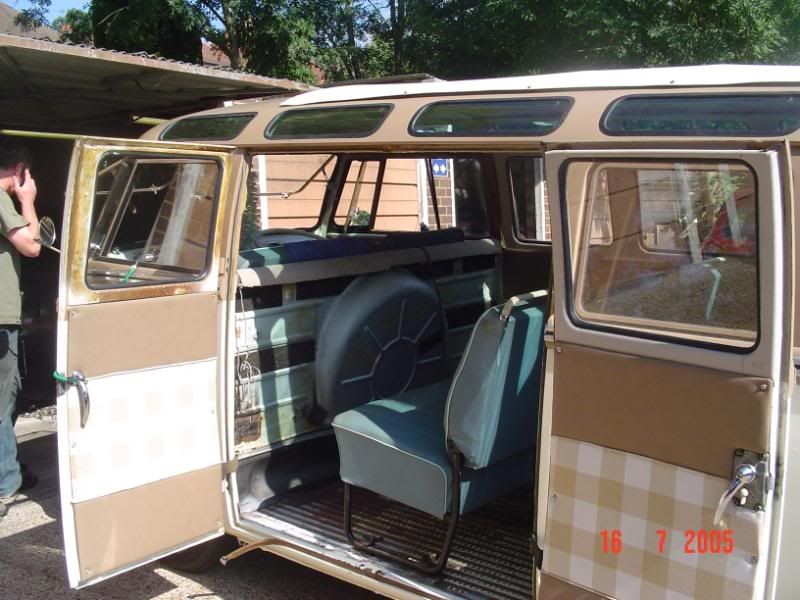 First drive...
Since then, I have been doing as much to the van as time and money allowed.
A difficult task when you are still a student at uni, working 2 jobs and had just recently moved into your first flat!!
Still, that hasn't stopped me doing a lot of overtime, and with the money I saved I got new CSP front brakes, the steering box raised and the suspension sorted by type 2 detectives.
It had been lowered when I bought it with a SA kit, but needed quite a bit of fine tuning...!!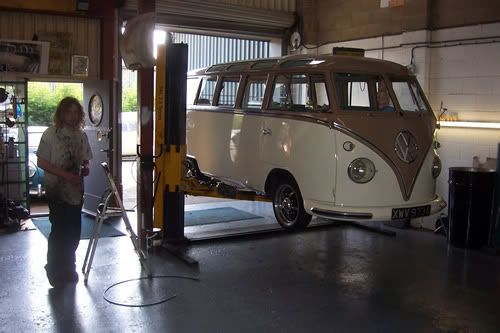 It now drives 1,000,000 times better, and having the steering box raised means that I can drive it without fear of speed bumps.
I have done tons of other work to it including new seals, screws, bolts, floor mats, catches etc
(Do vintage coolers count as work??). However, most of it goes un-noticed except to me.
Here is the bus on its first outing with me at brighton breeze.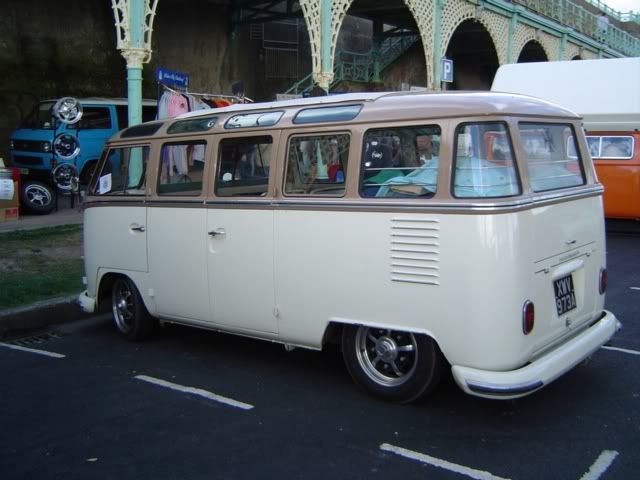 Sadly, on the way back from brighton, some git shot the van with a paintball gun and wrecked the rear corner!!!
For it's first trip as a camper we took it to peppercorn with a couple of friends.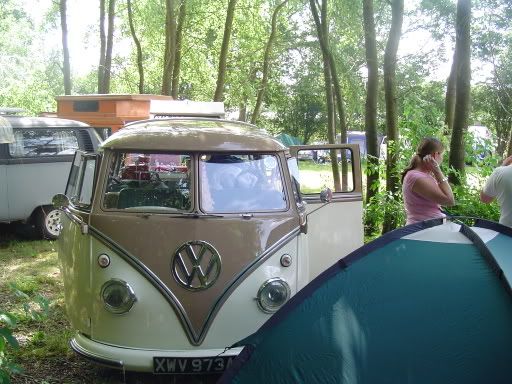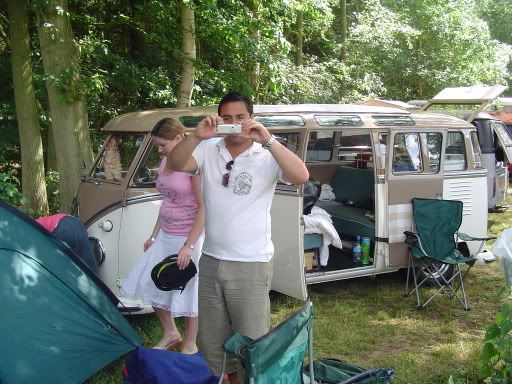 Man, we had a great time, but I think that I'm going to need a little more padding on the loft insulation boards that I used for a bed (between the two seats) before I take it down to devon and cornwall next weekend for a 2 week surfing trip!!!!
Hope the thread wasn't too dull...
Will post some more pictures once I put the new curtains in.
Will also post a few pics from cornwall as well....
Cheers
flip