Hello et all .
As we have been loitering here for a while now thought I should really start a resto thread.
Life is a funny old game so how it all began...
I have been with my partner for 20+ years and one day having a discussion about life goals she mentions that she would love a camper, found it strange that it had never come up in conversation before. She did no strike me as the Winnebago type and we always had a laugh at the motorhome crowed when camping so I innocently asked "what type of camper" oh one of those old Volkswagen types. My heart sank not a "classic vehicle" remembering back to my youth laughing at the rows of broken down VW on the M5 every time is was "run to sun", right had to kill this idea dead but in a loving caring way... so I rented a LHD splitty for the weekend with the hope of driving Cornish lanes in a left hooker with 50 year old brakes,suspension and only 40ish hp on tap may change her mind.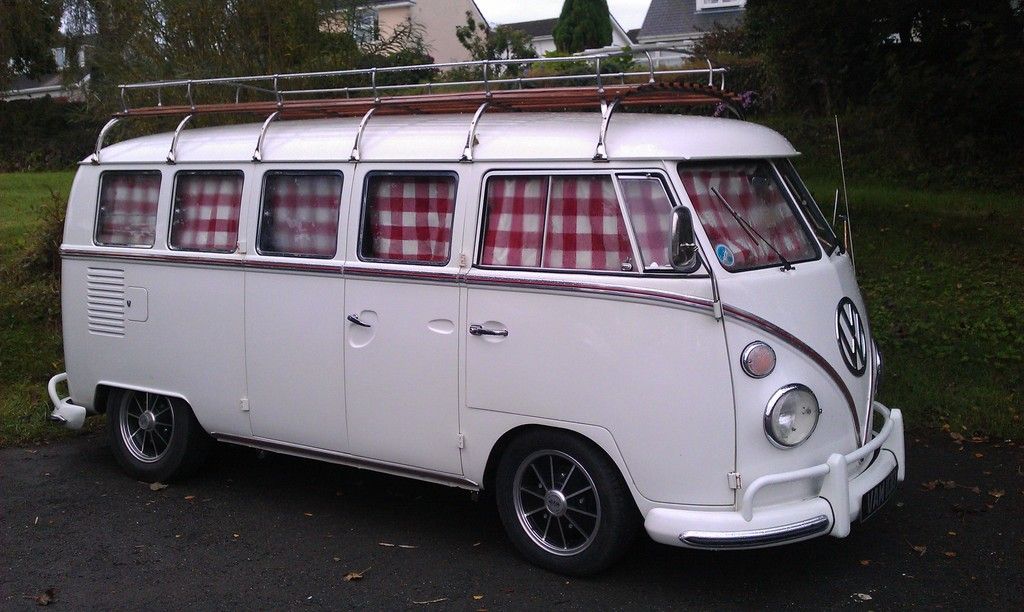 But you guessed (it was a calculated gamble) she loved every minute of it my fate was sealed.
So we trolled a few the shows to come up with a list of requirements.
1. Must be RHD
2. Must be a pop-top with Dormobile roof
3. walk through would be nice
after about 20sec of goggling I concluded that budget wise we were in the basket case to failed project bracket
so we started trolling looking for a candidate lots of LHD imports for the right money but only serious Mark P / Moler style basket cases in RHD, but we found a RHD that had been partially restored so went to have a look (first mistake did not take a VW expert with us) the guy was restoring it to be his works/advert bus but he had lost his premises and did not have space at the new one. The bus looked sound new cross members some new outriggers new inner and outer valance front looked straight, all shut lines good short + long panel fairly straight and all doors were replacements chassis number matched the V5. The roof needed some work and the cab floor was cut up but replacement panels were there. In short it was in far better state than anything we had seen so we took a punt.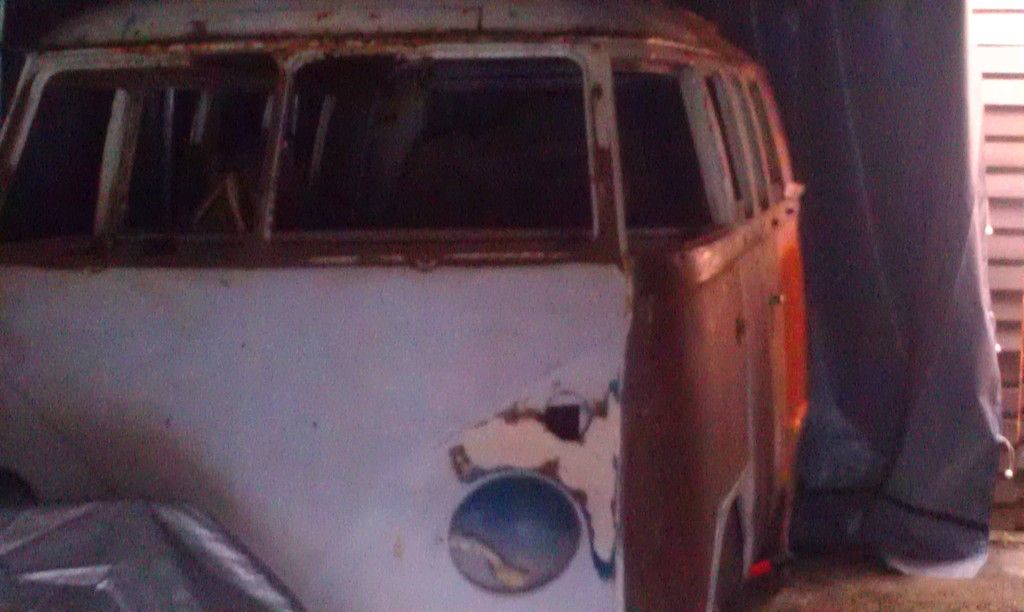 Sorry for the poor photo but we did not take any of the bus being delivered or while it has been sat outside for the last few years.
Promise more photos to keep the resto police happy from now on