Thought I'd better get this posted on here.
After owning the Bay for the last few years we've ventured into the world of Splitscreen ownership.
We kept the whole thing very quiet, even managing to keep my mouth closed when at Viccy Farm at this years AGM (in the slammed Red & Black Bay, with Harry The Boxer in tow) I was asked "when are you gonna get a split?" The truth at that moment was, I have one & it's on a boat right now on its way here!!!
The only people I told that weekend (that I remember telling as there was alcohol involved at times) was Bob (with the awesome Roo Van) & Nigel Isted, who I tapped up for some advice (cheers bud).
A good mate, Mr Mark Pindar reckons I should do a blog about it, I might.
Big thanks to Brian (Bleedingmoody) Thompson for finding it, telling me I should buy it, being collection wingman as well as just being a really good mate, Cheers bud.
It's been named The Piggy Panel by the Previous owner, Hank Young, who got restored it to what it is now. The inside is blank waiting for us to put in a decent camping set-up.
Hank bought the van in 2013 as a bit of a wreck & worked it to where it is now.
The message that started it all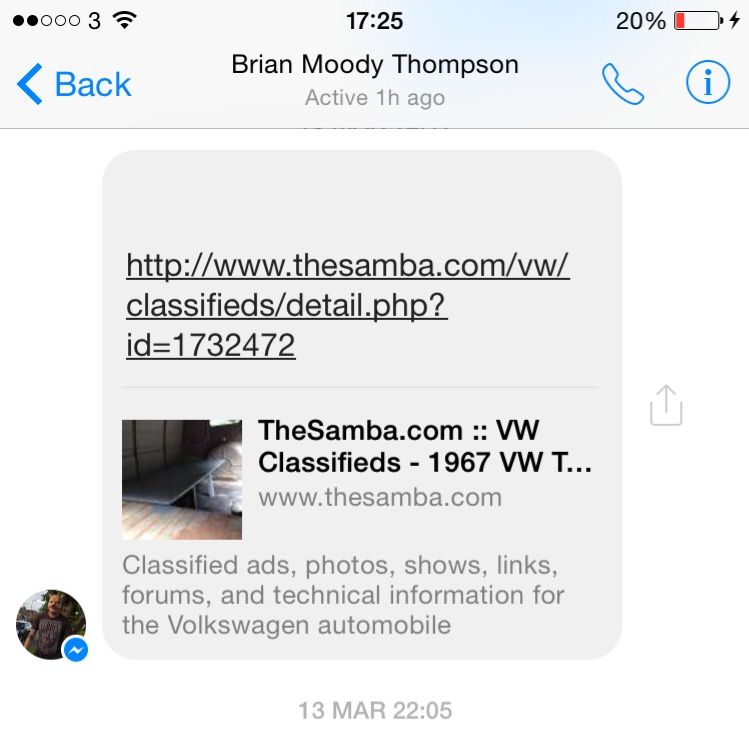 Near Death: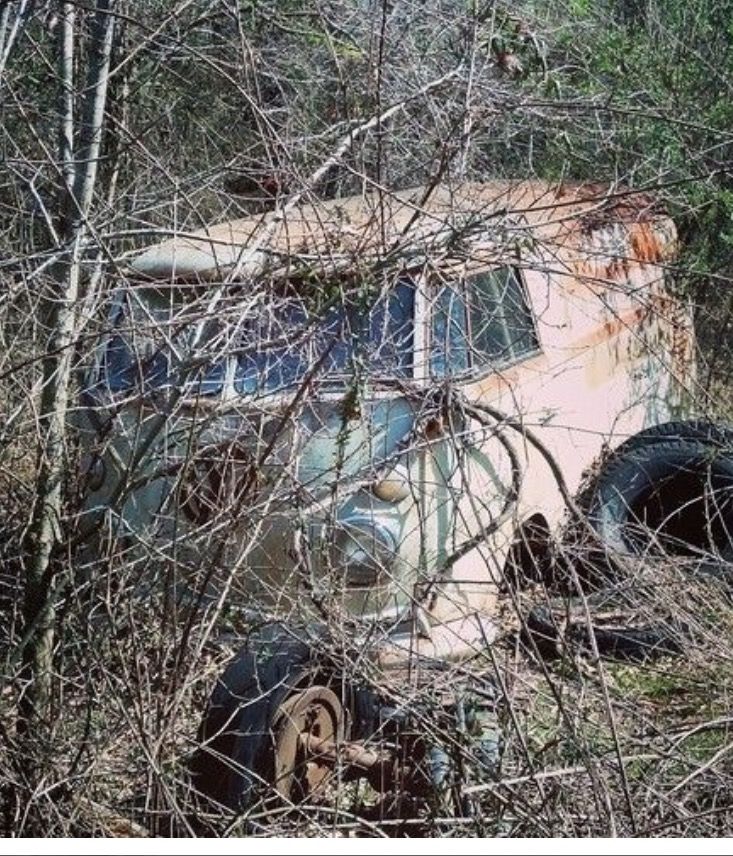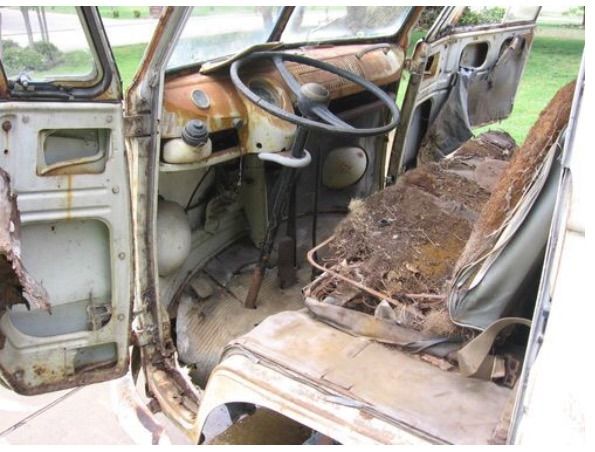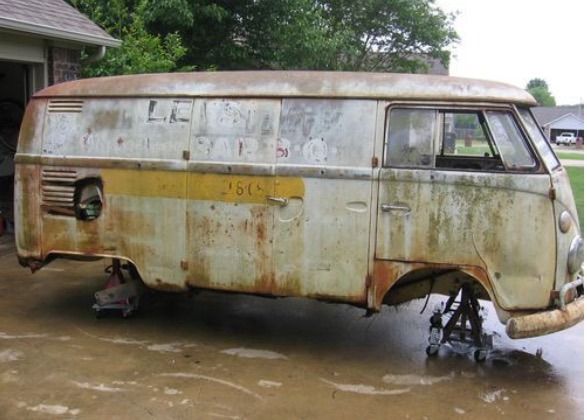 Restored in USA
In the UK: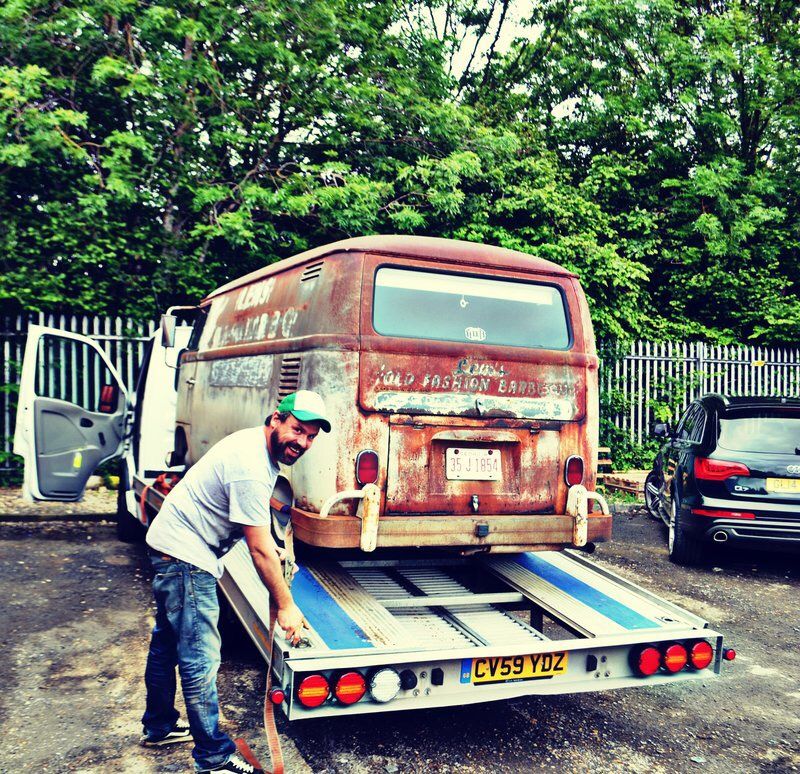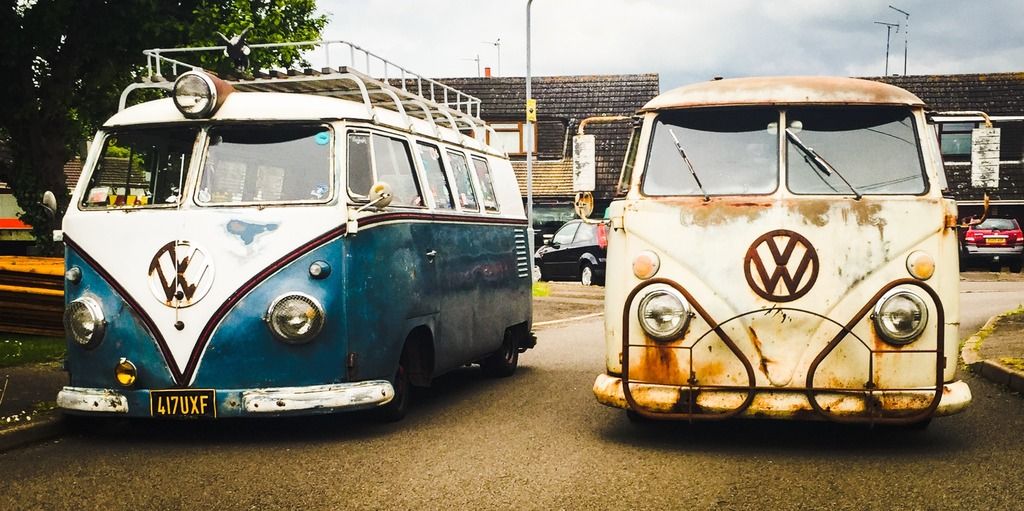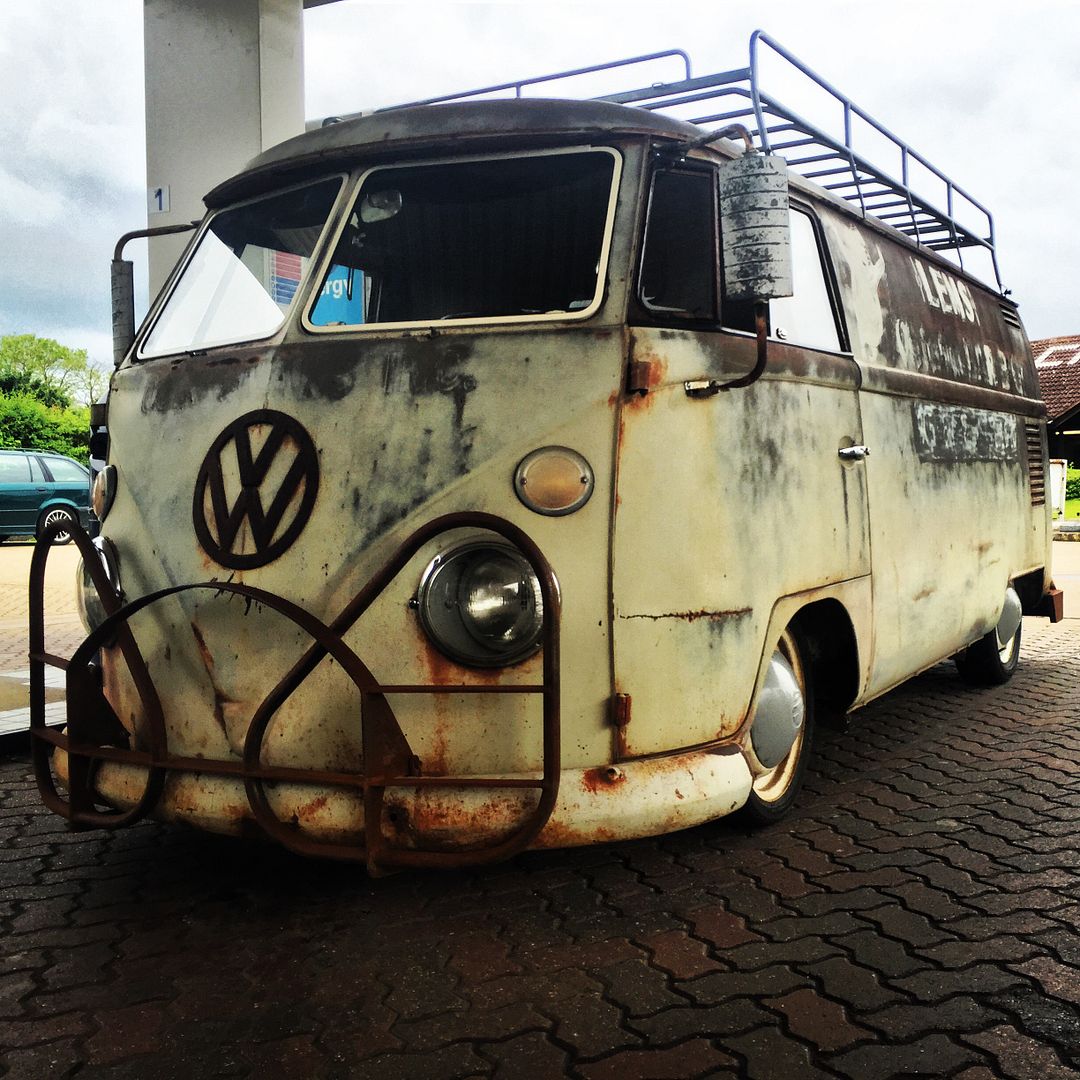 Cheers