Pictures and details supplied by Reaction
I fitted a 3 point into my 67. There was none of the fabled factory made mounting points though
The centre points. I need to fit the longer belt ones though.
This is where I mounted the rear inertia reel. Not too bad to fit here either.
I've used JK spreader plates behind all mounting points.
I opted for a single mount point here. I think I'll go back at it later and split them up.
where did you get the belts from
Not advisable, but I purchased them on eBay. They specifically have to be mounted upright to work properly (by this I mean they stay locked and wind in only until you get upright position). These particular belts are from a Renault kangoo, which I checked to for length first.

They cost about 20 bob, which is far cheaper than buying new, but they need to be thoroughly looked over before fitting. Don't want any 'accident used' items protecting my boys.
Or
from VW Heritage - they do the ones that mount on their side, are extra long, and you can get them with classic style flippy catches.
The following details have been supplied by pootle
When I fitted rear belts I tried to copy modern car set ups with regards to hip/shoulder points so that when it comes time to move up to the next child seat or an adult is traveling in the back the belts are positioned correctly.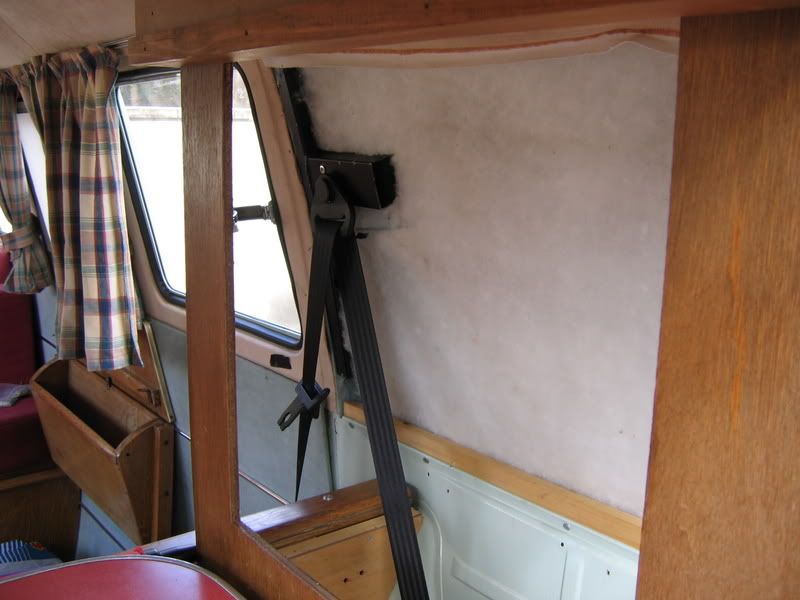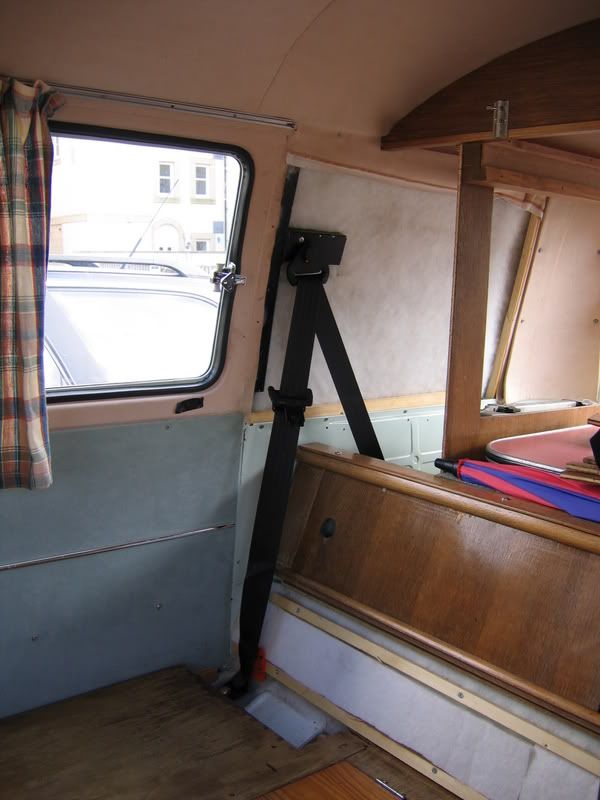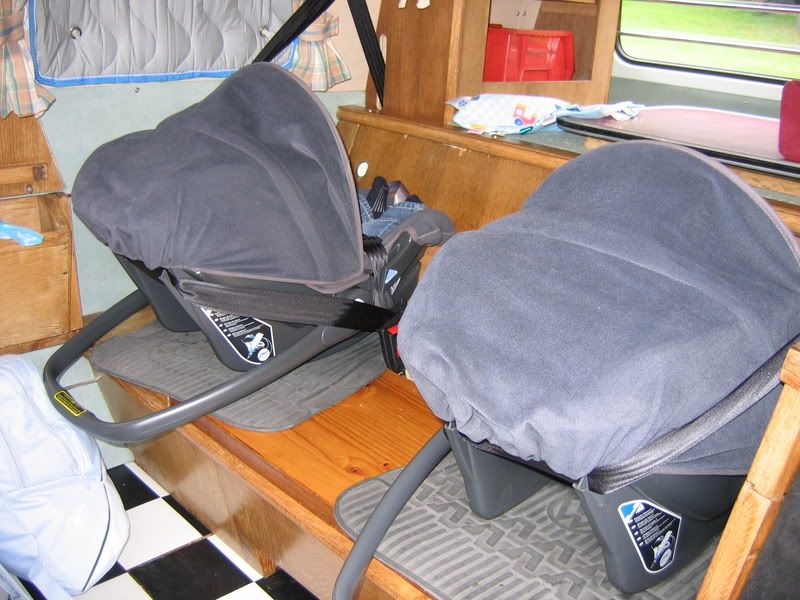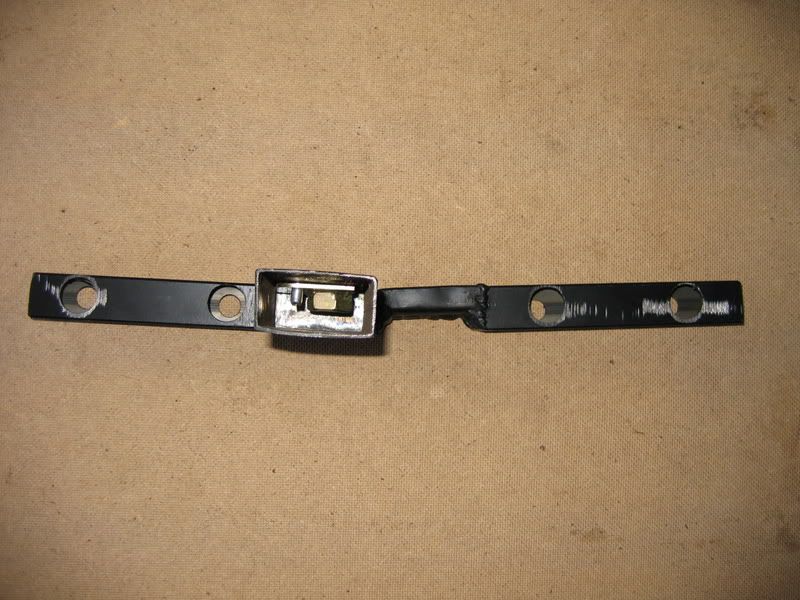 I have supplied these images to show other forum users the modifications i have carried out on my own van. Please do not assume that my modification is suitable for your own needs or family safety.
Please feel free to add any other comments/ advise.
Many thanks Dan.