It's not finished yet but is getting there slowly.
It's basically 12mm ply cut and screwed together and then oak veneered. Father-in-law gets me the black laminate from his work and i glue and trim it in place. No real creature comforts, just the fridge to go in which we will sit next to the bulkhead seat when we want to use it.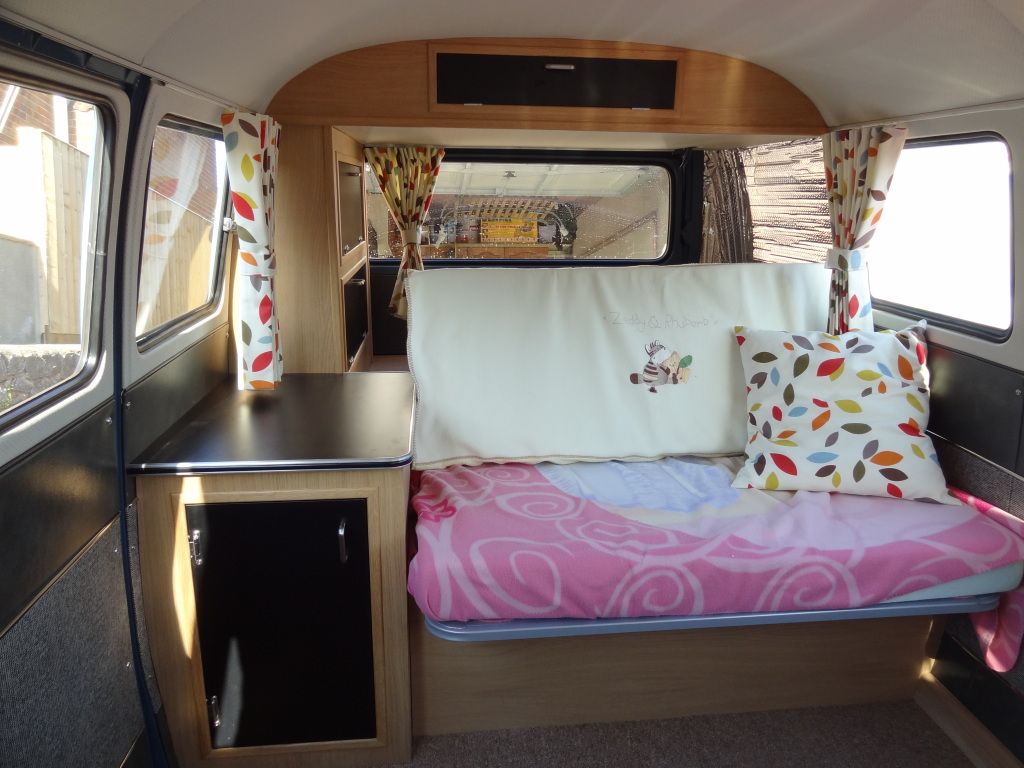 I'm going to make another cabinet to cover the remaining bulkhead you can see.
Father-in-law has a nice piece of black laminate for the top of the bulkhead seat which i'm going to trim in the same aluminium edging as the countertop.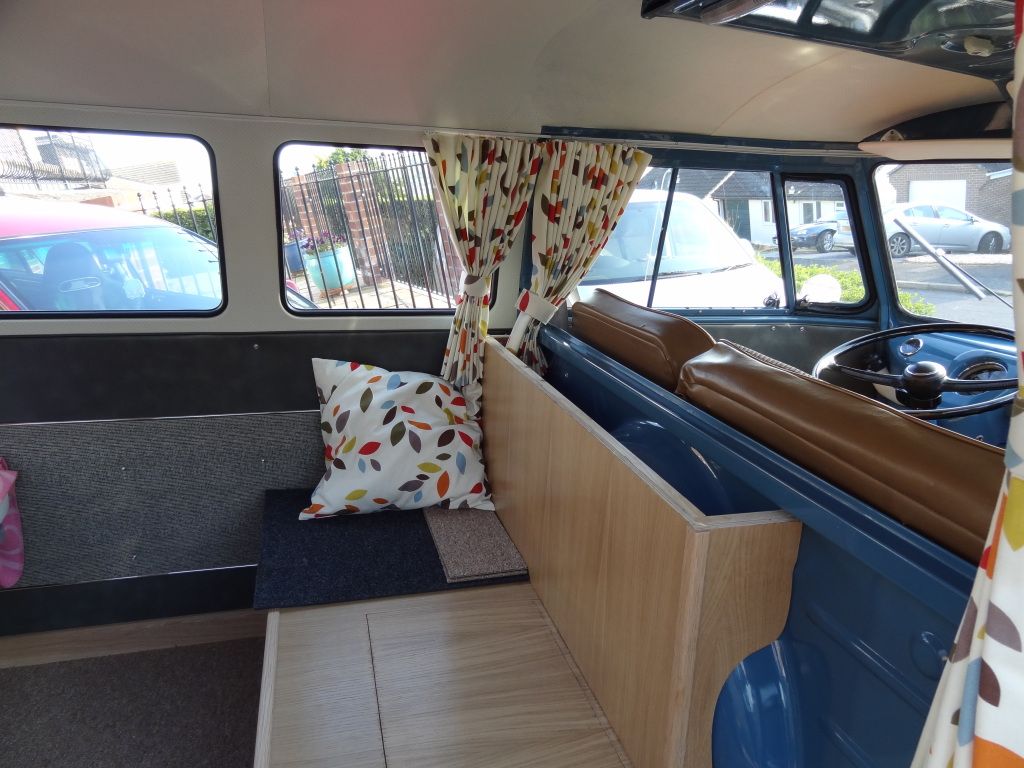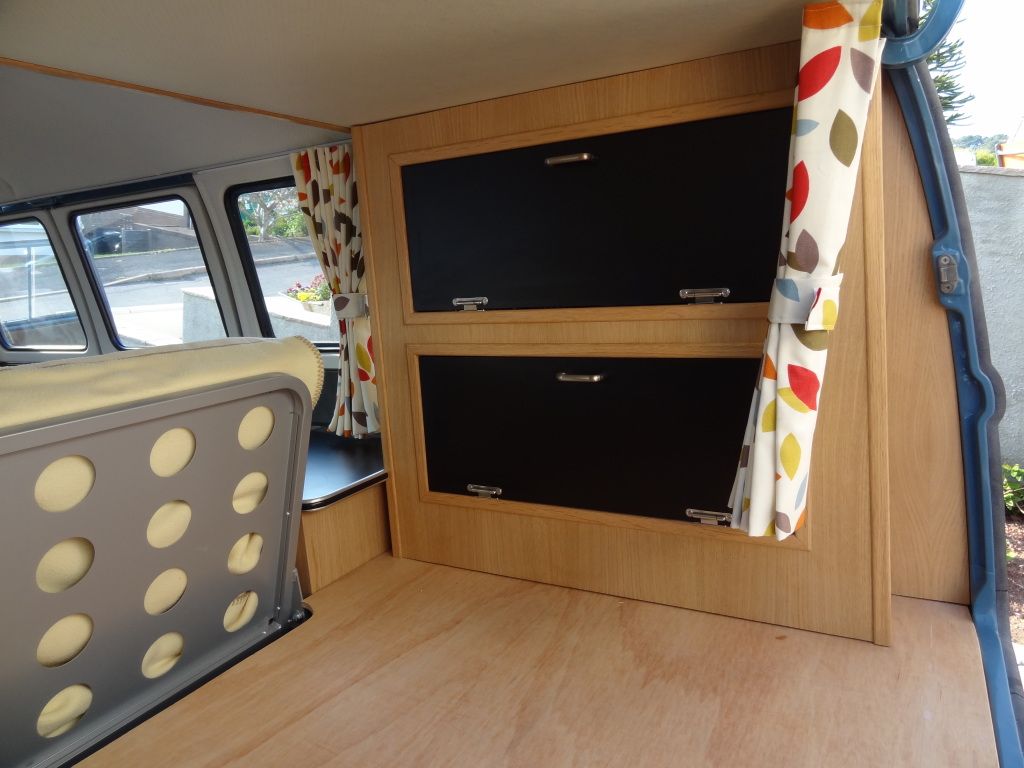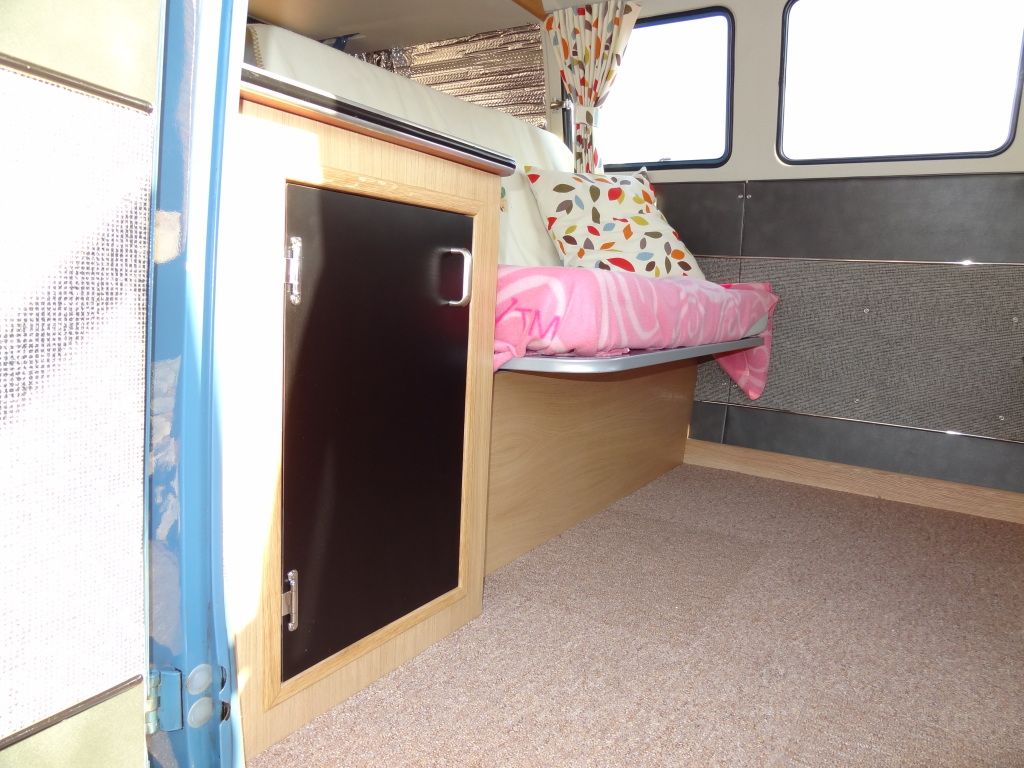 A shot of how we fitted the headliner with the channels that usually the boards slot into either side of the fresh air vent.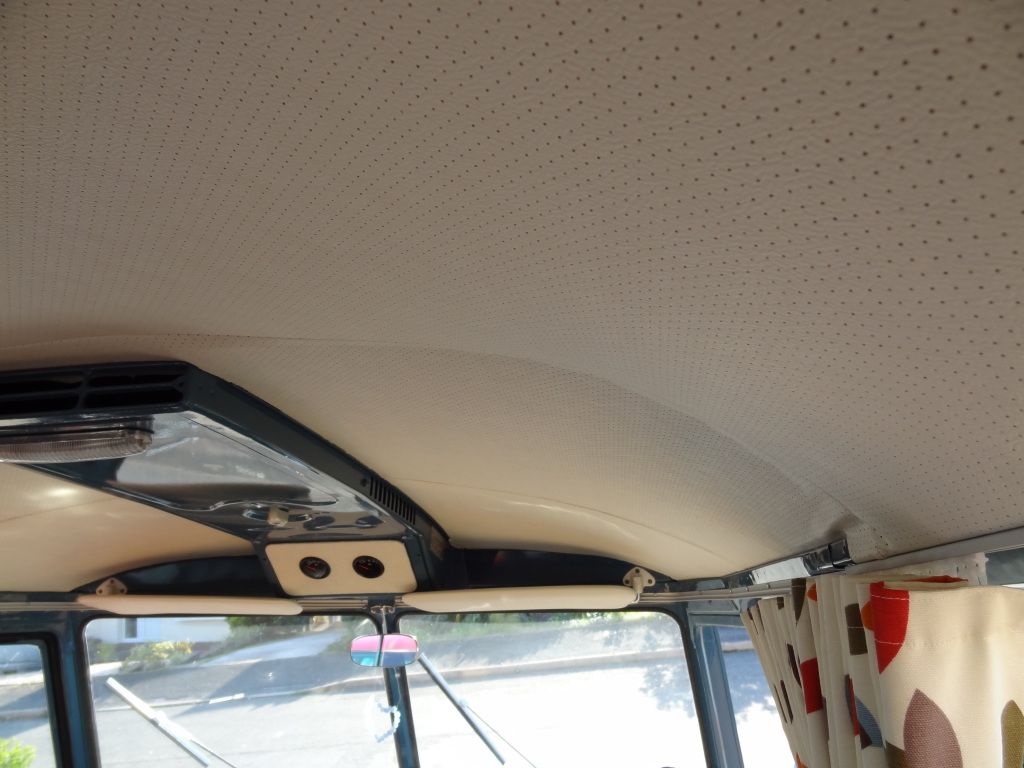 Going to put the leisure battery out of the way here. I'd prefer it not in the engine bay.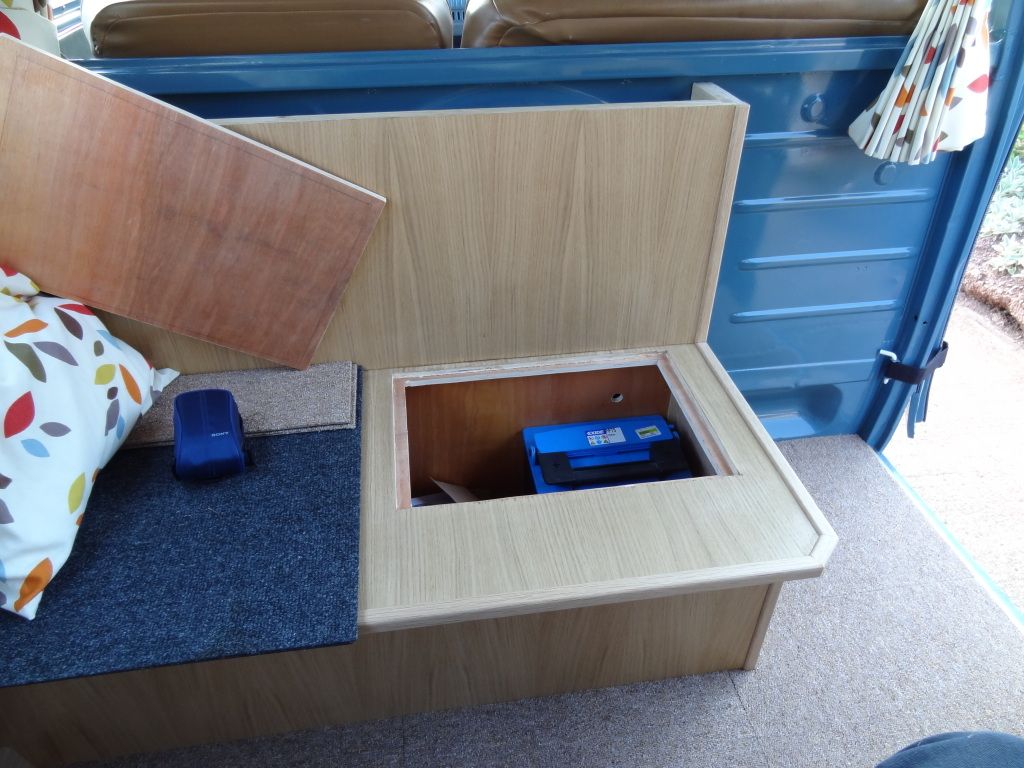 The leisure battery will be powering my new beer fridge. These are a lot of money but are efficient and work really well which is nice if you like cold beer
Been putting off the awkward rear quarter panel trim. Will tackle it when i've run out of other things to do.
I should be having a delivery of foam for the bulkhead seat and rear shelf tomorrow so i'll get the missus to start on the covers. I have mesh grey covers to go on the front seats but i need to have the frames powder coated and the padding replaced so that's a job for the winter months.
Hope you all like the pics.