Has anyone actually got an original badge?? Those of us with these superb interiors have been exchanging messages about badges!!
I have never seen one!
Bought a repro one from the club shop at Busfest a few years back but never seen an original one!!
Here is the repro one I have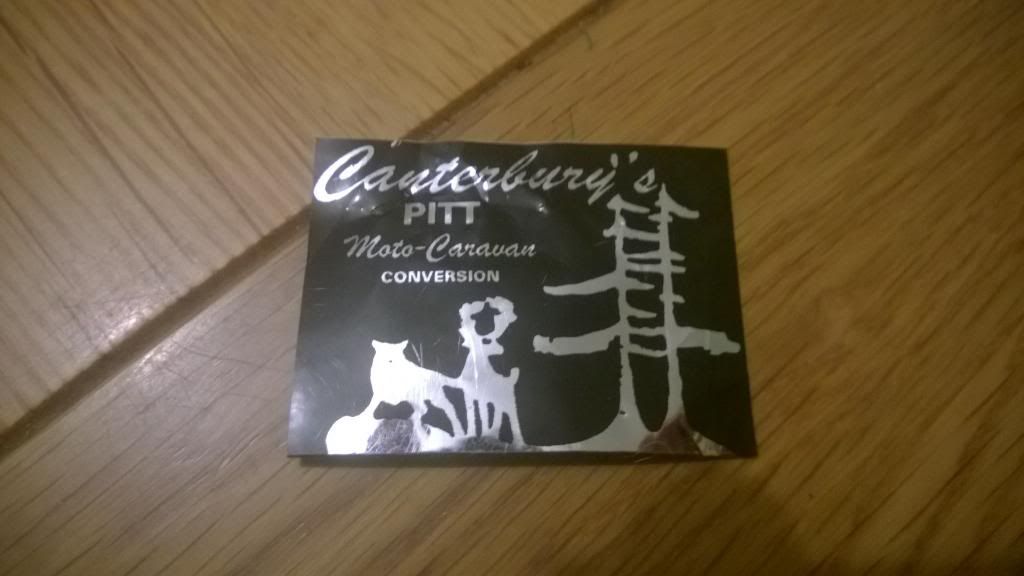 I am told they were placed on the cooker cabinet and others have said on the swage line!
The repro version is 6cm by 4cm which leads me to believe the cooker cabinet!!
Anyone know or have any different??