I needed an interior for my van and I had originally planned to fit a full width rock 'n roll bed and rear facing seat when the time came, but I was shown and demonstrated a 64 RHD devon interior and I was very impressed and wanted one ever since.
I had seen the replica sets you could buy and I intended to see if I could find an original first as my wife prefers the worn original look over the new ones. I saw a LHD interior on ebay and was interested straight away but I have to be completely honest I didn't know that the left hooker interiors where rare. Anyway I took inconsideration the price of a new interior and the running around, time and hassle that would have been involved in finding the parts separately and stuck my bid in with a few seconds to go (the ebay adrenaline was pumping lol) anyway I won the auction and picked up the LHD Devon interior. I just hope I made the right decision!
Now being a splitscreen newbie and a bigger Devon newbie I've got a ton of questions and I hope you guys can help me out.
I had been in touch with type21f and he gave me some brilliant pointers and has been a huge help so far
I thought I post up the pics I have of the interior and a ton of questions for you guys to hopefully answer.
I've been having a play with the stuff and put together the large table which seems to be in really good condition, can anyone tell me if there is name for the pattern on the table
The slider unit, sadly one of the doors is missing so i need to hunt down, make my own or buy a replica if anyone can help me. T he black rubber in the alu trim seems to stop short is this shrinkage?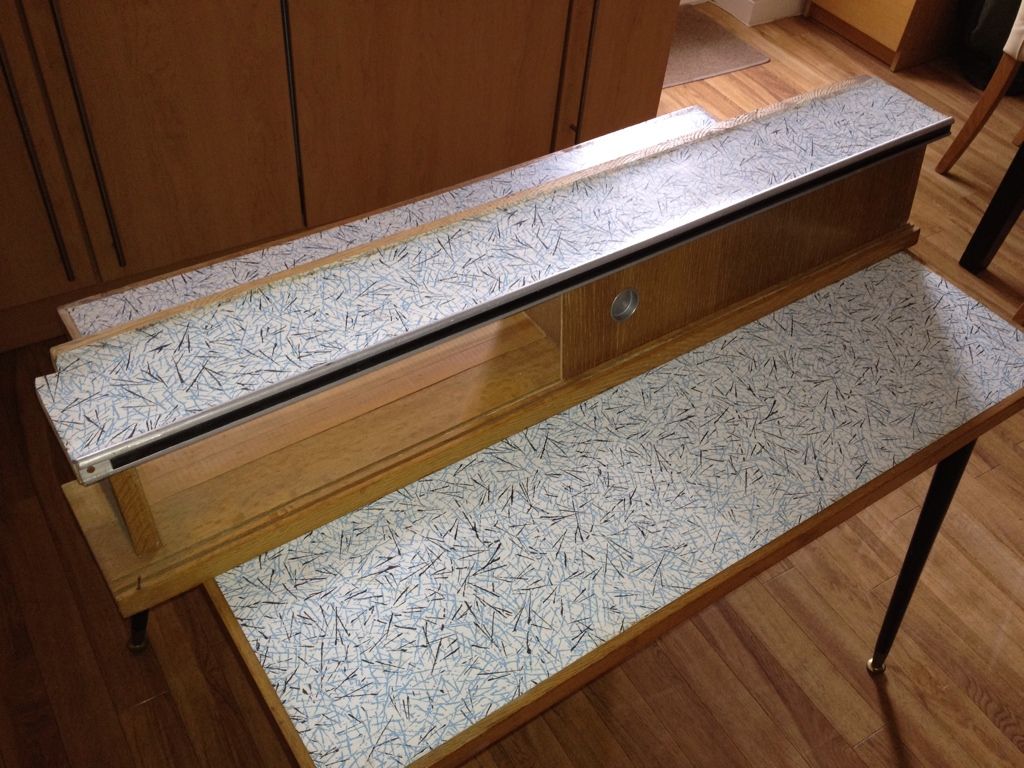 The wardrobe, very impressed with this and even hung a shirt in it to show the mrs how useful they where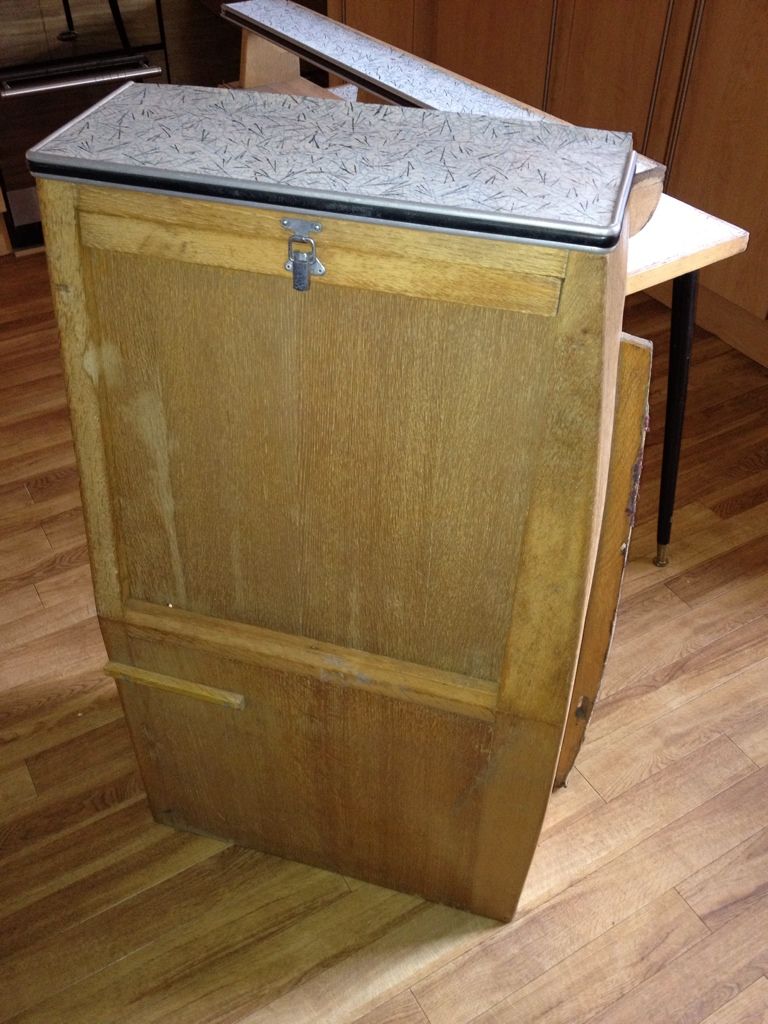 My first question! :- is the forward facing part of the trim (i.e. the bit that rests behind the passenger in the cab) finished properly, should it have the alu trim all the way around the top of the unit as it looks a little unfinished to me?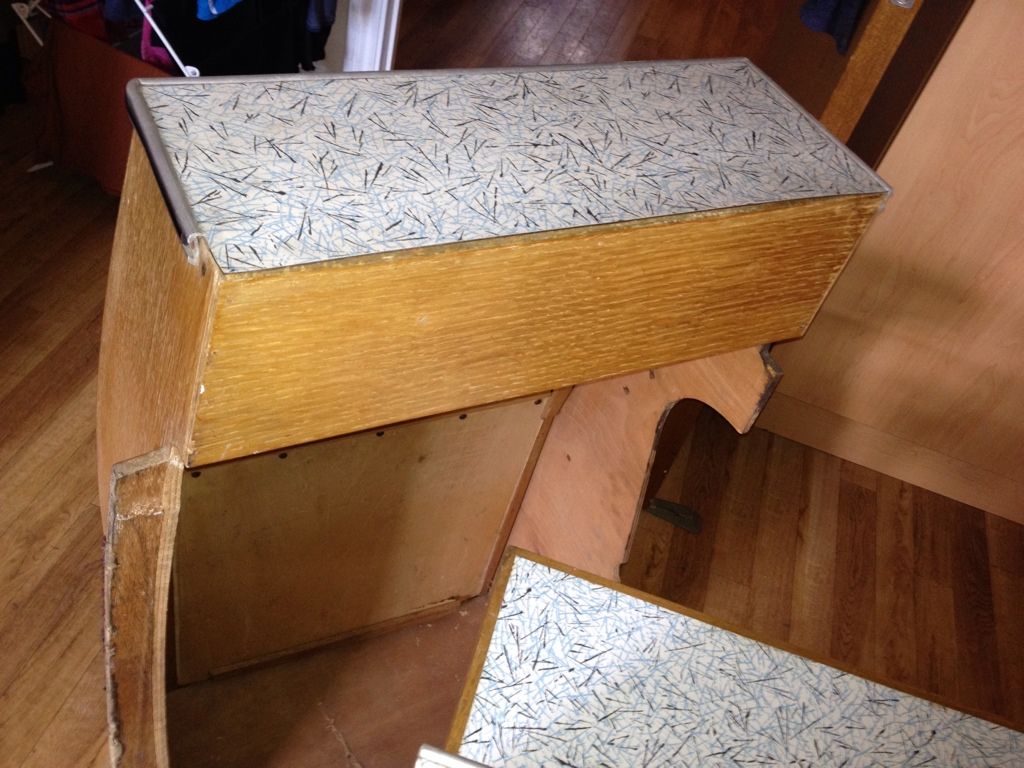 Kitchen cabinet,
I take it the Gaydon plates would fit here? what size plates and how many would have been supplied?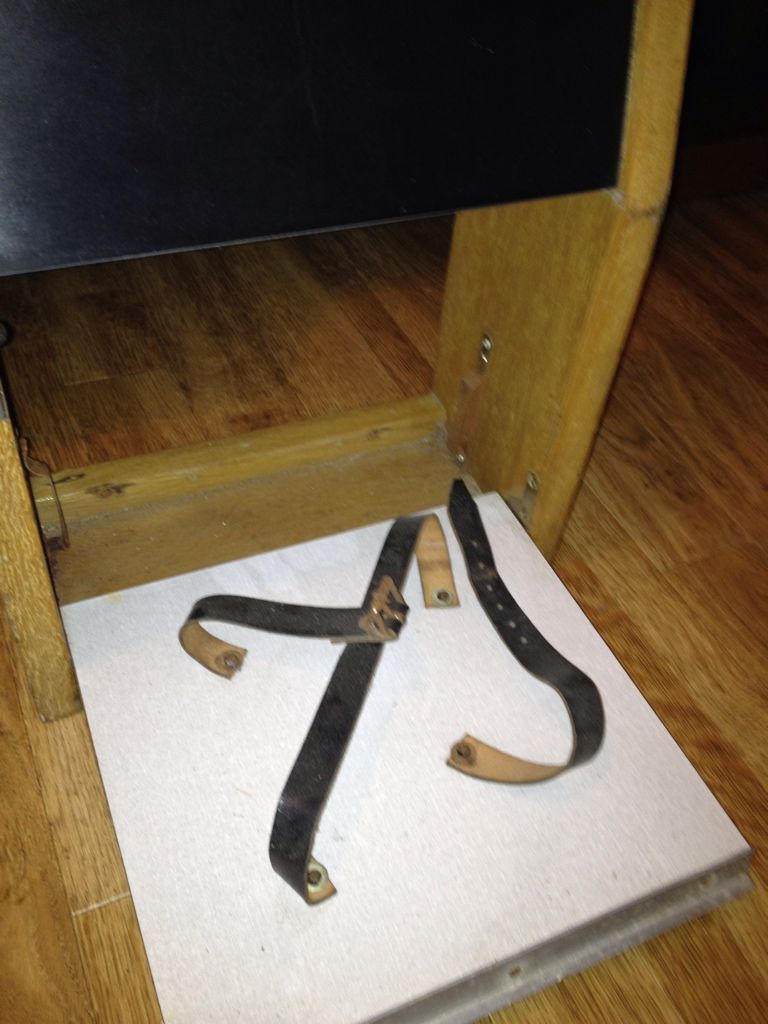 Can anyone tell me what these clips are for?
Lastly is there a piece missing here as there are two nails sticking out each side as if there may have been, does anyone have a pic of what it should look like if not?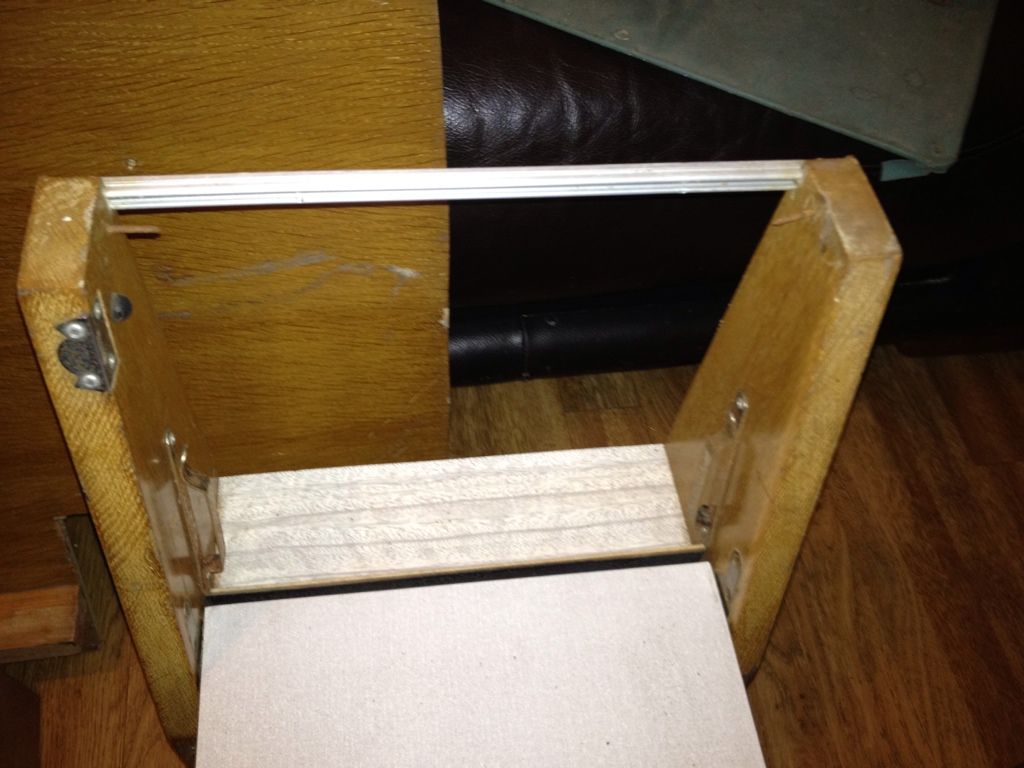 Bathroom cabinet:- looks to be all ok and in good condition
I noticed there is a little catch, I guessing to hold the mirror door open, what would the other side of this look like? I guessing it would have been mounted to the cargo door frame?
Cooker unit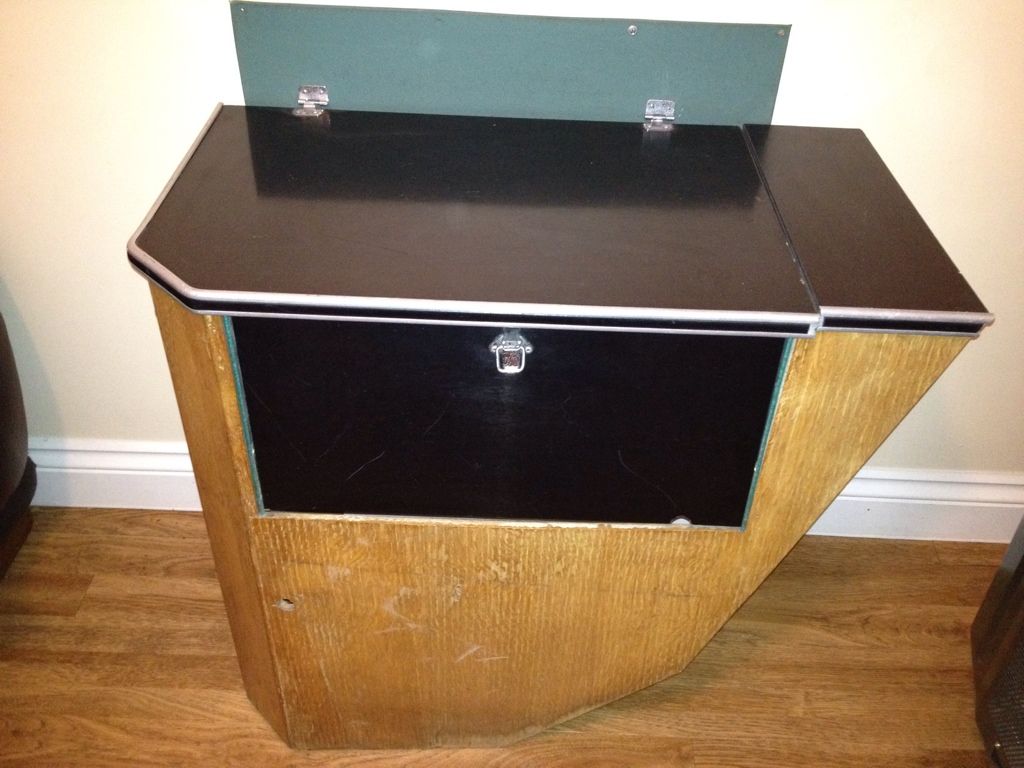 The lid is missing the catch can anyone show me what the missing piece looks like or where I could get one?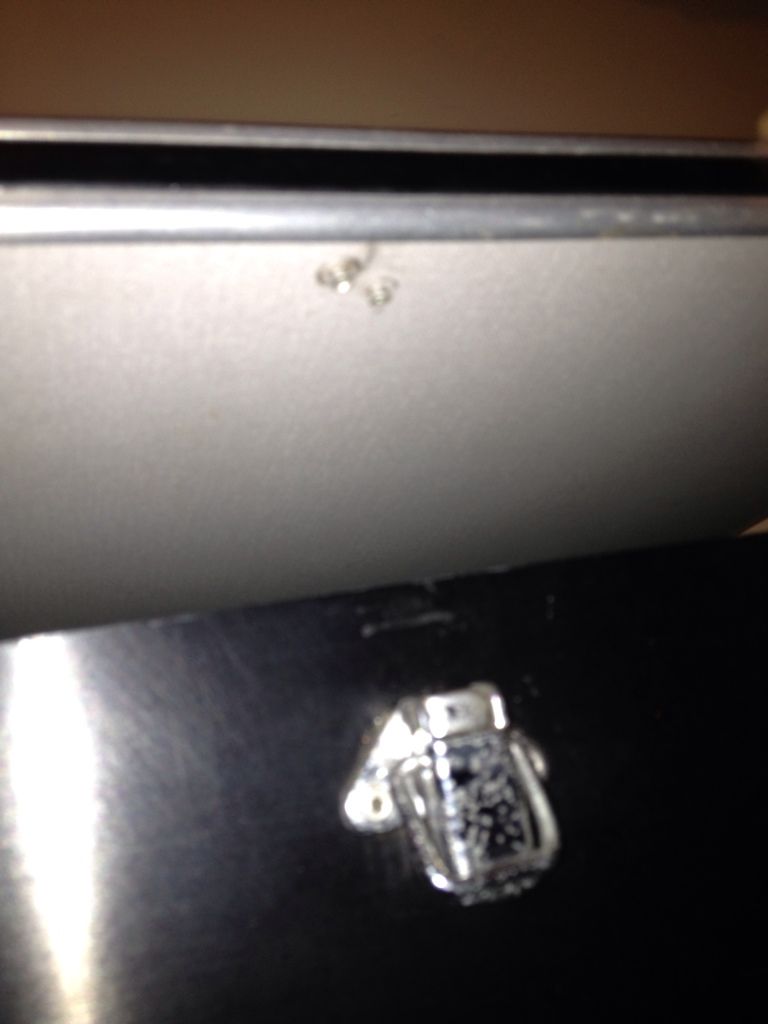 I'm assuming this is where the Tap would have been?