We've owned our Devon for just over 6 years now, and used to use it quite a lot for holidays, we've toured the inner hebrides, driven around Belgium and Holland, and even been to Biarritz. These trips all happened before we had kids and since our first son came along nearly 4 years ago the vans only really been used for trips to North Wales and local shows. Our second son was born 10 months ago and we decided this year we'd have a family holiday in the Devon, and decided to go to Brittany. First job was to fit seatbelts in the rear (one of the reasons we hadnt used it much). After lots and lots of reading I made my own brackets similar to the ones Karl_F made. These were finished just before the Lavenham show, heres a pic I stole of our van at the show.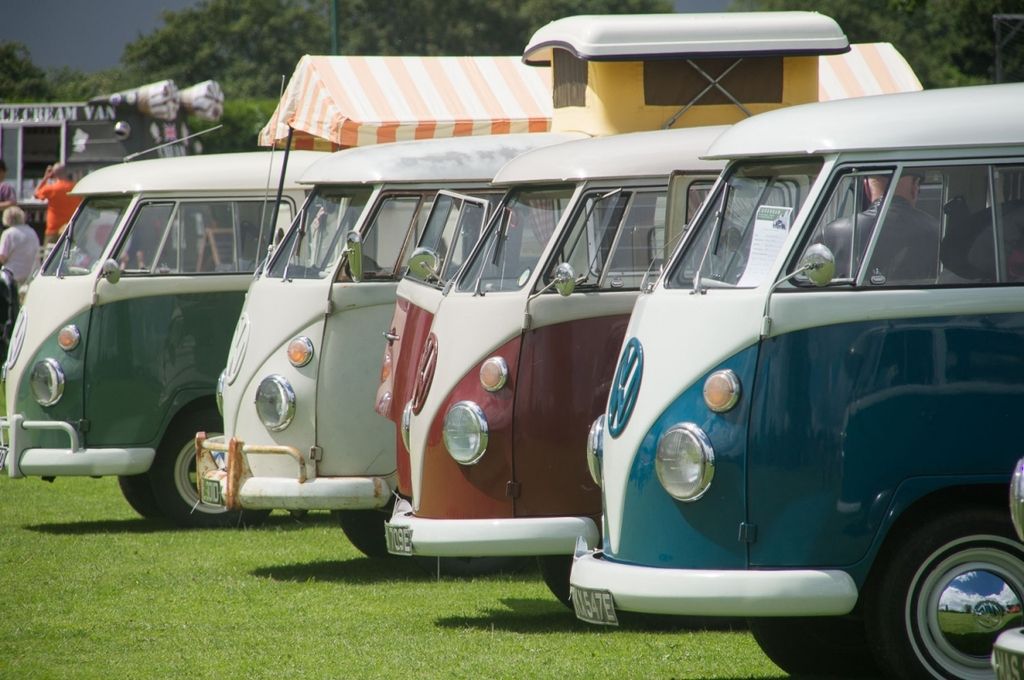 Anyway back to our trip, here is a map of roughly the journey we did, in total we covered about 1700 miles including driving around visiting different places.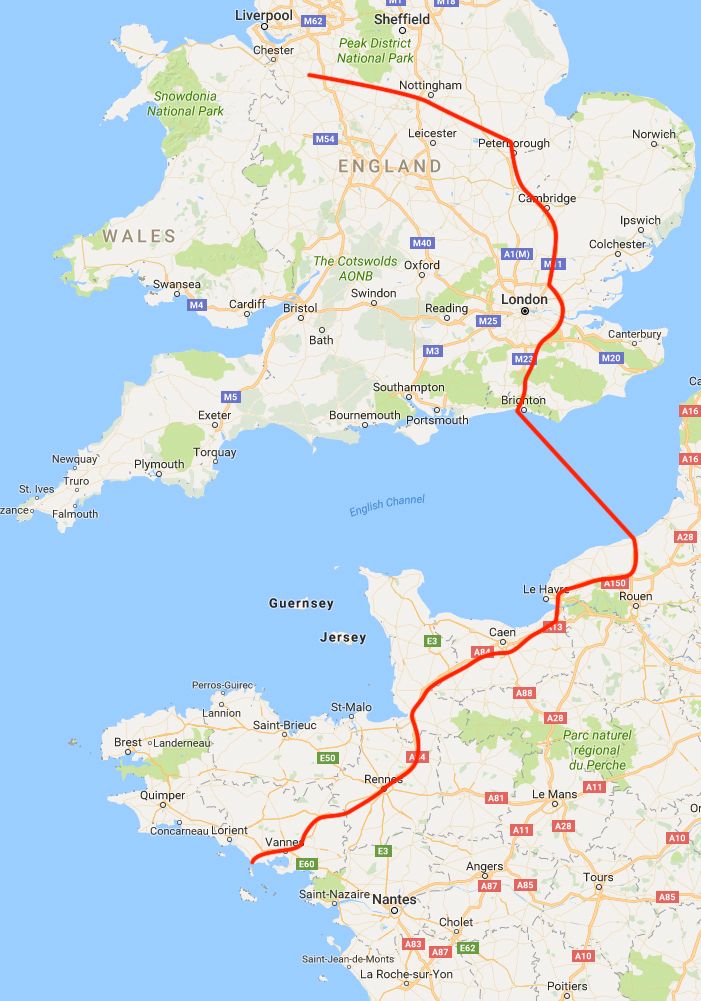 we live in Cheshire and we dropped our dogs off at the inlaws house in Lincolnshire and then travelled down to Newhaven where we got the ferry to Dieppe.
Here we are waiting for the ferry, my son Sammy sat up front with me while Laura and my second son Oliver sat in the back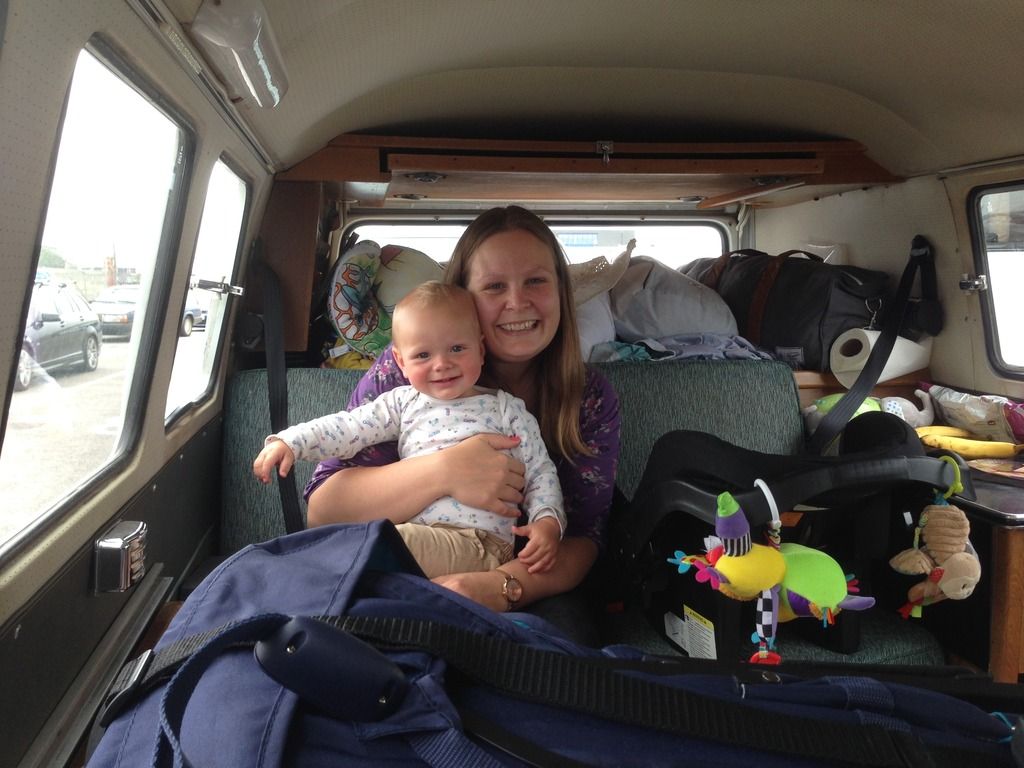 As you can see it was a tight squeeze fitting everything in!
We arrived in Dieppe at about 11pm and drove approx 30km to an Aire in Saint-Valery-en-Caux, after getting a bit lost it was about midnight when we arrived, we just parked where we could and got some sleep.
The size of our van is rediculous compared to the others at the Aire!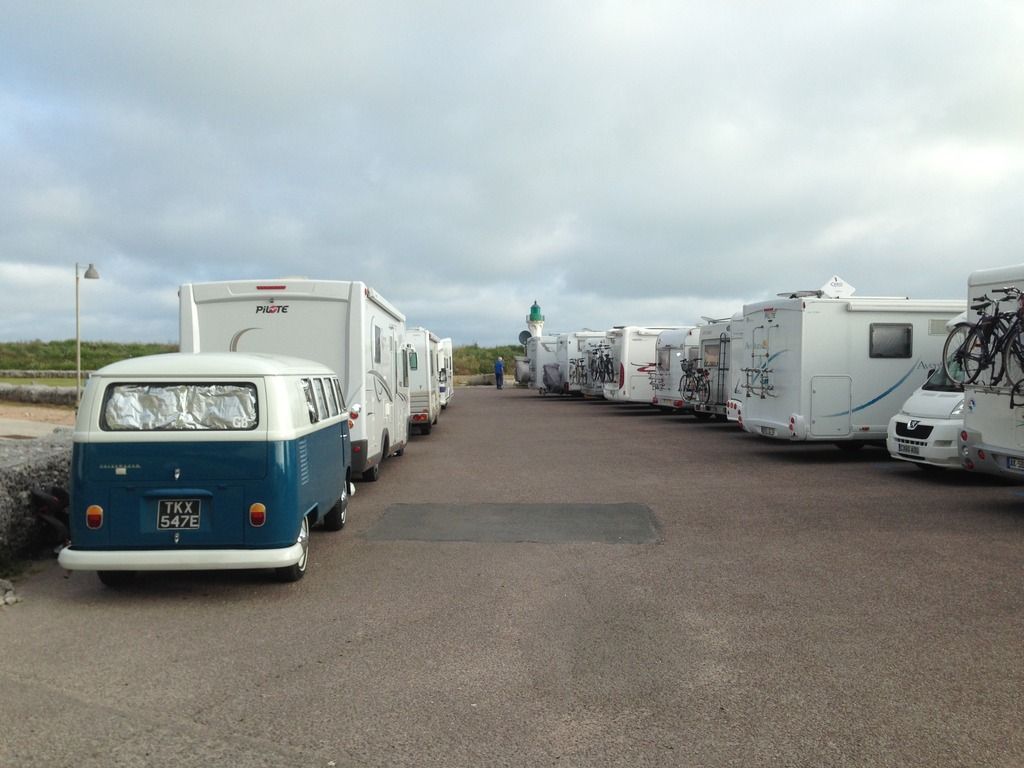 Saint-Valery-en-Caux is a gorgeous little harbour town, and the local bakery comes to the Aire every morning and had the best Pain au chocolat I've ever had!