A HUGE thanks to Pete and Angela for returning my bus in one piece. I have not seen it myself as I'm on holiday still and can't wait to get back. My sunroof was recovered by Cowboys about 8 years ago and never really fitted right and had to tape it up in rain
finally bit the bullit and they have done an amazing job, did what they said they would do and in the time they said they would, which is not often the case these days, and NO hidden extras.
Thanks to you both and I hope I'm in the position to use you again in the future. HIGHLY RECOMENDED.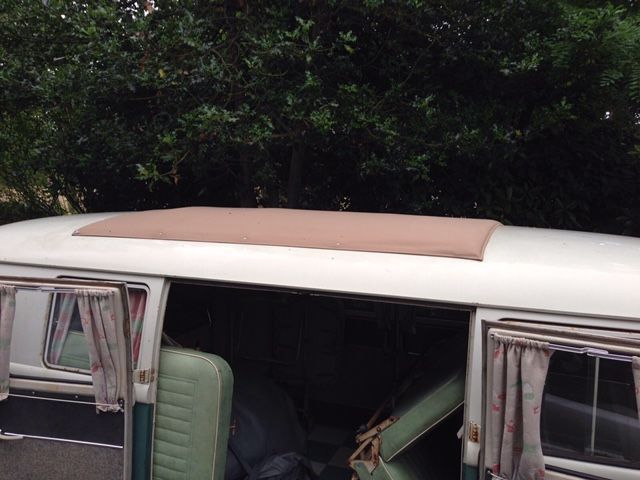 Looks great with Velvet