After years of not needing anything doing to it, I've decided to thank her for years of great service. So I started with the seats as they were shredded and held together with gaffa tape
2/3 seat.........................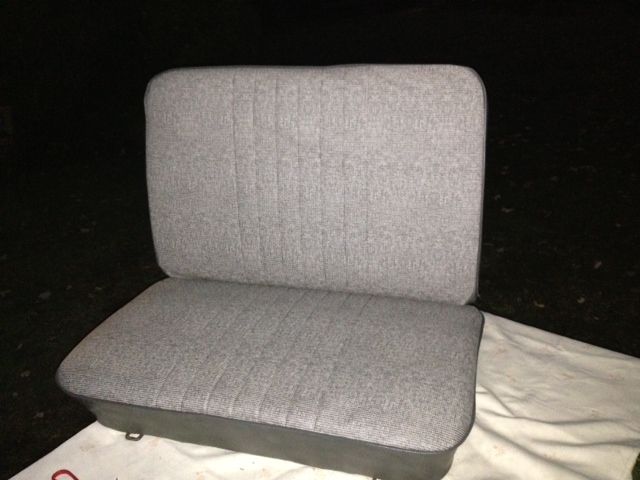 Really pleased with the way they turned out
and really comfortable too.
Next on the agenda are my cargo doors, and as I have a double door that's working out to be quite expensive. I've got it booked in now with my local Classic car coachbuilders and one of the guys is replacing all 4 of the outer and inner door bottoms, in his own time
And want to say a HUGE thanks to Stu at Autocraft for me messing him about with me keep returning panels, they are extremely friendly and make it such a breeze to order stuff.
P.S. If you were going down the route of re-trimming your cab seats make sure you have enough Felt to put on top of the coco pads. As I ran out and ended up using a hand towel and cutting up a blanket
So if you end up ever buying my bus, I want the blanket back