Just received my ladder from 'Turbo Thomas' as was originally posted by 'Jenni' on here.
Very happy with it - well made, solid and looks good on the bus. Just waiting to powder coat it black and then it'll be fitted for use.
I've included a couple of photos in case anyone is interested as I believe that he still has a few mild and stainless steel ones for sale. The mild steel cost me £140.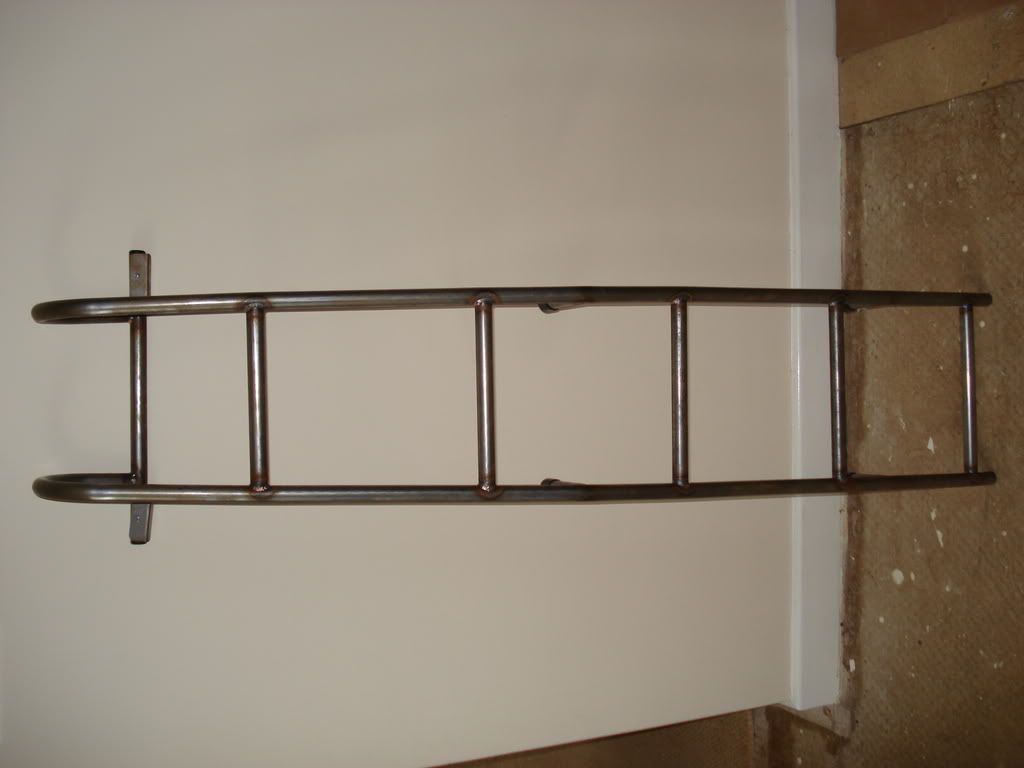 Thanks to Jenni for arranging the purchase.