So with a few days left of this balmy sunny hot August ( that'll be me being sarcastic )
Lets see what you got for August's Van Of the Month.
After 7 and a bit years even tho it's not finished I'm putting my 61 in.
Originally from South Africa, I got it in what I thought was a bad state. But then seeing some of the resto's that have gone on over the years I realised it wasn't that bad
A 61 11 window tintop, Stock height , tried to keep it pretty much stockish. Have put in a later large nut gearbox , Butty's accelerator pedal bit of kit, a anti roll bar ( I know it's all crazy stuff eh ), and then the really sensible bits like a dual brake master cylinder, Firetec in the engine bay and a electric fuel cut off valve.
For the colour, Clare went to B&Q and picked out the colours from the sample cards they have there.
I'm proud to say we have done most of it ourselves, Simon ( Rusting hulk on here ) refurbed the Steering box and Spindles. And obviously we had it sprayed professionally. But I think everything else was done by us.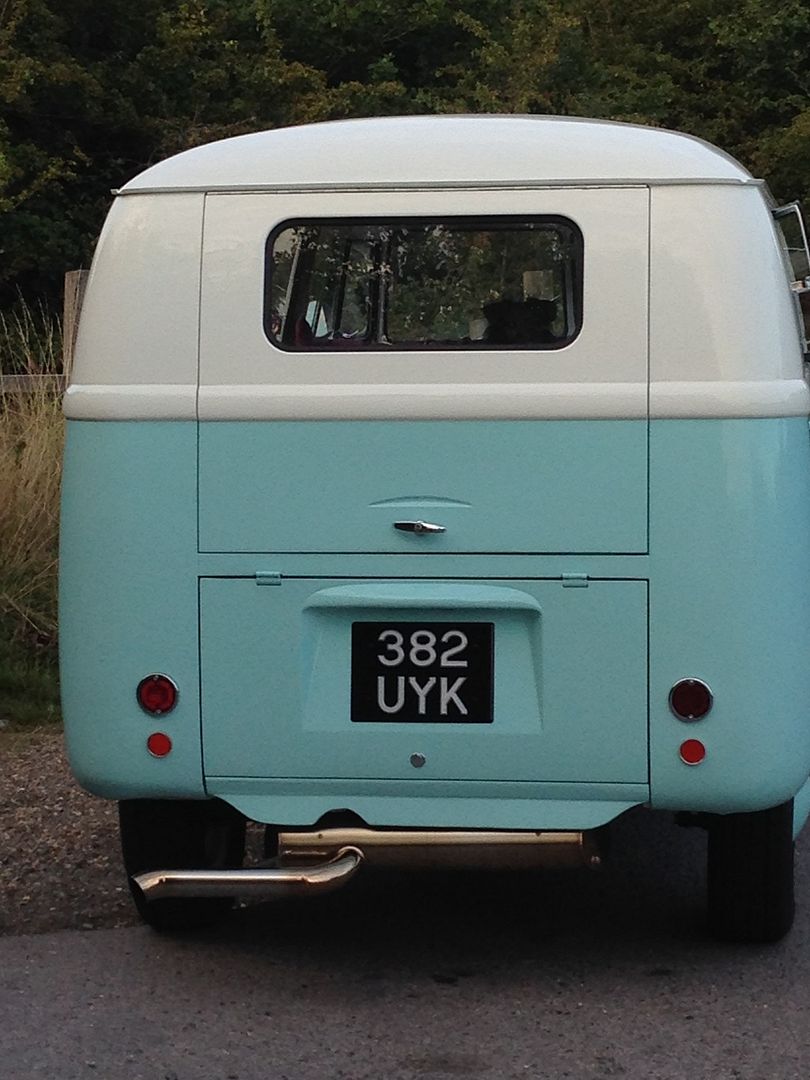 The engine is a nice simple 1600 SP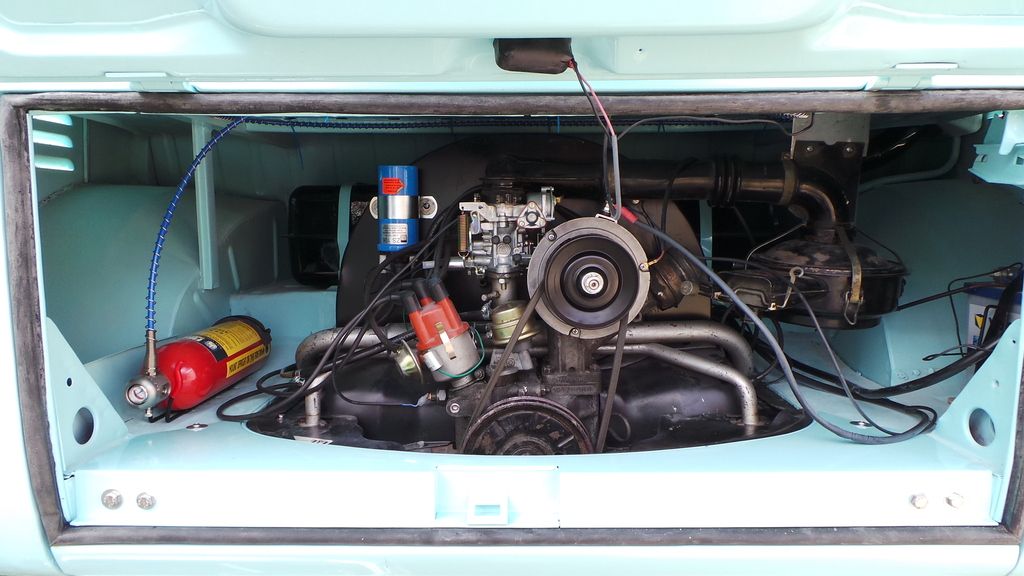 I think that is me for starters I'll put some pics of the Interior so far up in a bit
Andy
Vote for me and I'll set you free ( obviously that's a lie and I can't really do that )