To purchase any items from our shop, please make a Paypal payment to:
Make sure to include a note with your name and address and send as friends and family or include Paypal fees in total amount.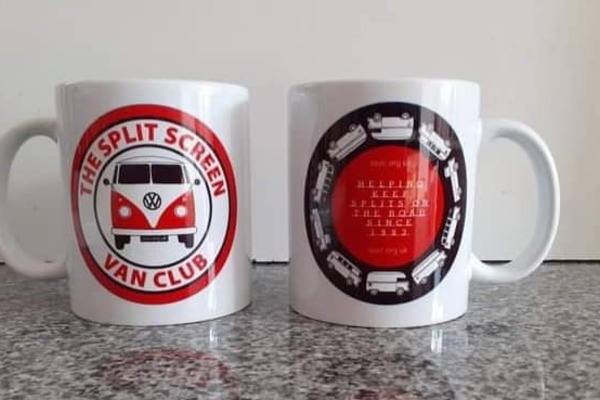 China mugs
to drink tea/coffee from while you ponder your next VW purchase
BACK IN STOCK !!!!

£5.00 plus postage

Postage
UK £3.20 | Europe £7.80 | Australia & New Zealand £14.50
We have bulk purchased so CAN keep the price the same as before
Perfect Christmas prezzie for your significant other, or even yourself. Cheaper than VW Spares!
Please note these are hand wash only.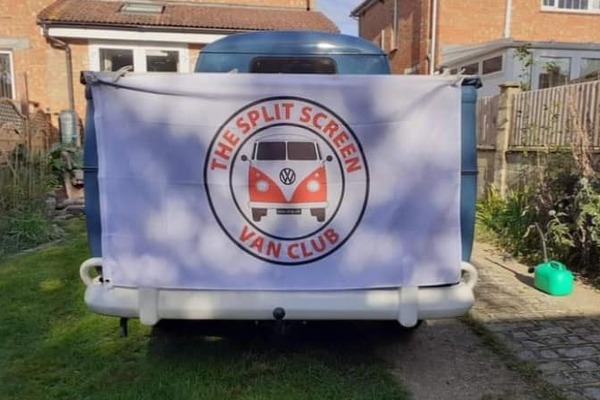 SSVC festival flags for sale
Comes with a pair of elasticated cords to attach to your festival flag pole

£20 inc. UK postage
Perfect for the VW fan in your family; excellent stocking filler for Christmas, perfect for your garage, man cave, board room etc.
0.9m x1.5m
White t-shirt with embroidered logo
sizes available, Medium and XL
Price £10.00 including UK postage
(postage to Europe please add £6.00)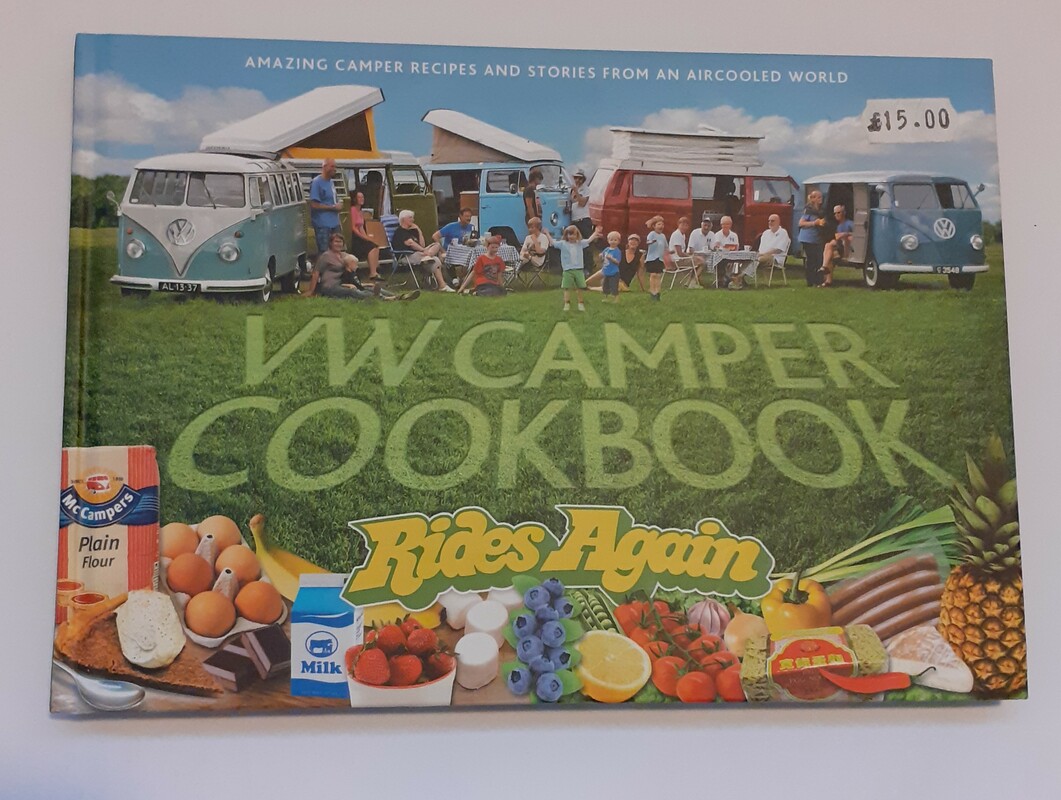 VW Camper CookBook rides again
List price £15.00
£12.50 INC UK P&P
Perfect gift
Stainless steel and enamel keyring
perfect for those camper keys
£5.00 Including UK P&P
Rubber VW keyring, available in Pink or Green, please specify colour when ordering
£3.00 INC UK P&P
VW Surf Bus rubber keyring
£3.00 INC UK P&P
VW Split Screen Camper rubber keyring available in various colours, please specify colour when ordering
£3.00 INC UK P&P
Split Screen van club badge, plastic and print approximately 70mm in diameter, available in Orange and Green
£3.00 IN UK P&P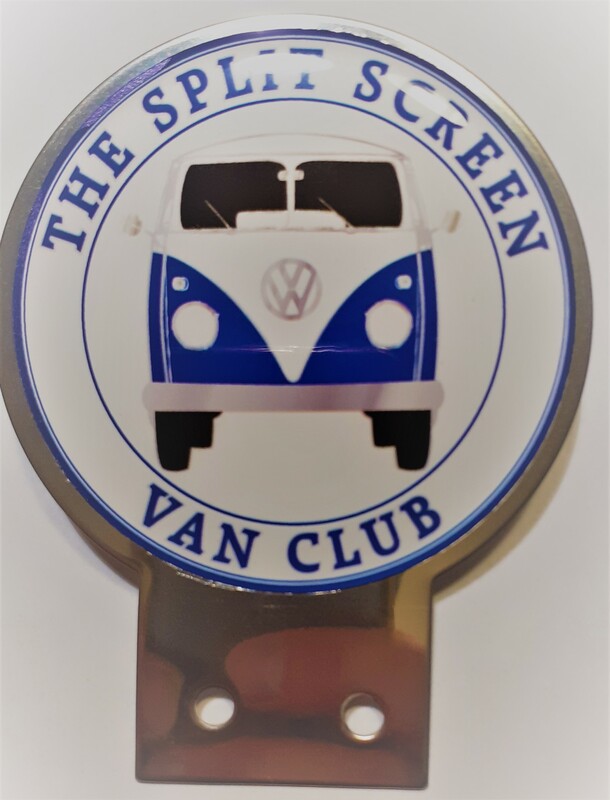 Split Screen Van Club Stainless Steel and enamel badge rail badge, excellent quality, fabulous gift
Available in various colours, please specify colour when ordering
£10.00 INC UK P&P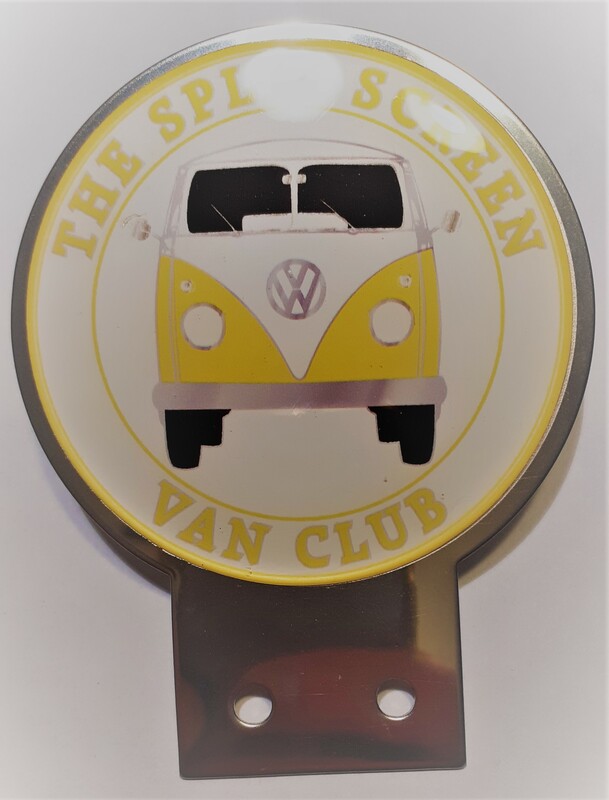 Split Screen Van Club Stainless Steel and enamel badge rail badge, excellent quality, fabulous gift
Available in various colours, please specify colour when ordering
£10.00 INC UK P&P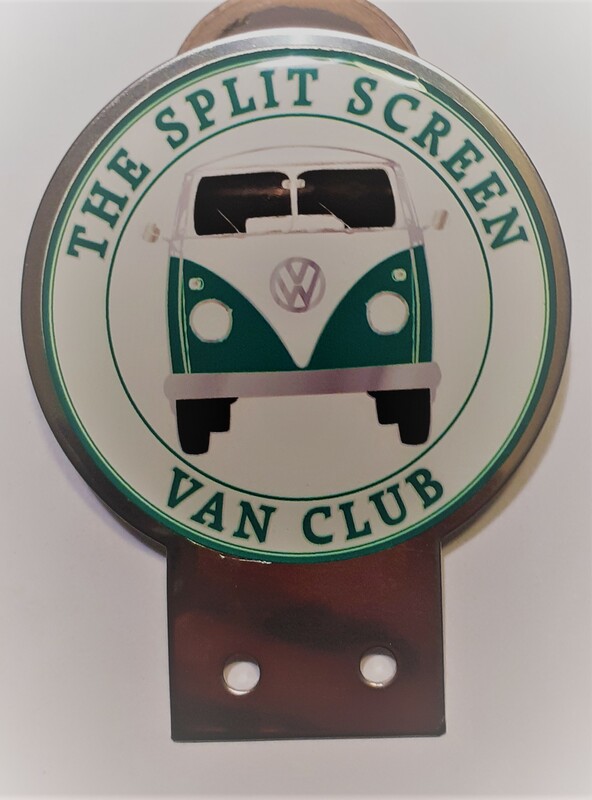 Split Screen Van Club Stainless Steel and enamel badge rail badge, excellent quality, fabulous gift
Available in various colours, please specify colour when ordering
£10.00 INC UK P&P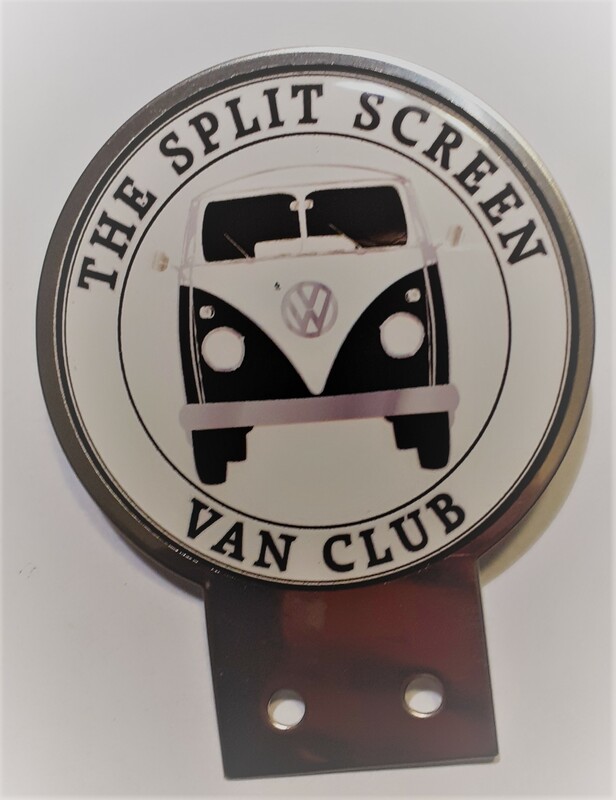 Split Screen Van Club Stainless Steel and enamel badge rail badge, excellent quality, fabulous gift
Available in various colours, please specify colour when ordering
£10.00 INC UK P&P
Rubber Splitty coaster, available to stop your glass sliding around in your camper
Various colours available, please specify when ordering
£3.00 INC UK P&P
Rubber Splitty coaster, available to stop your glass sliding around in your camper
Various colours available, please specify when ordering
£3.00 INC UK P&P
Rubber Splitty coaster, available to stop your glass sliding around in your camper
Various colours available, please specify when ordering
£3.00 INC UK P&P
Rubber Splitty coaster, available to stop your glass sliding around in your camper
Various colours available, please specify when ordering
£3.00 INC UK P&P
Rubber Splitty coaster, available to stop your glass sliding around in your camper
Various colours available, please specify when ordering
£3.00 INC UK P&P