Doogle, our next show will be 'The Big Sunday' in Croyde in a few weeks time
After last weekend, I have a job to do this weekend.........
I need to fit all of this.....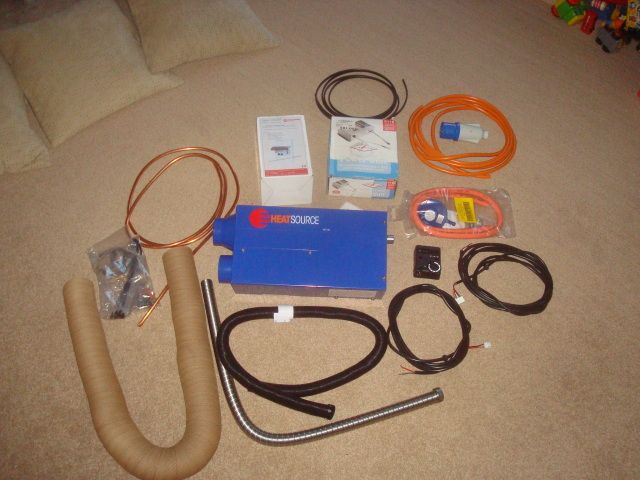 Into here......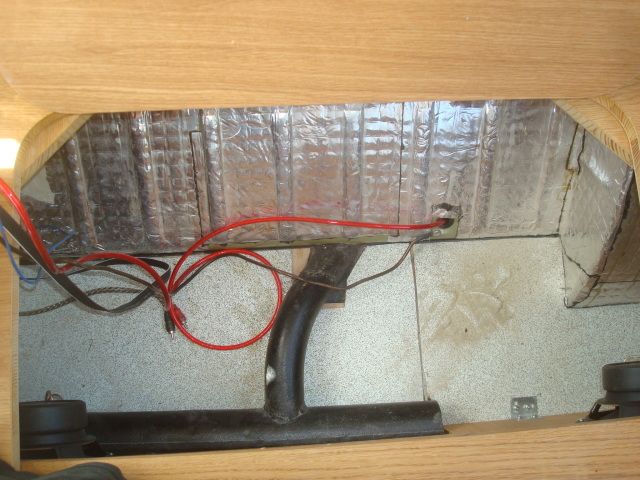 So unfortunately, the amp for the sub has to go
(I'm sure I will be able to find a new home for it soon).
The first trial fit up to see where everything could go.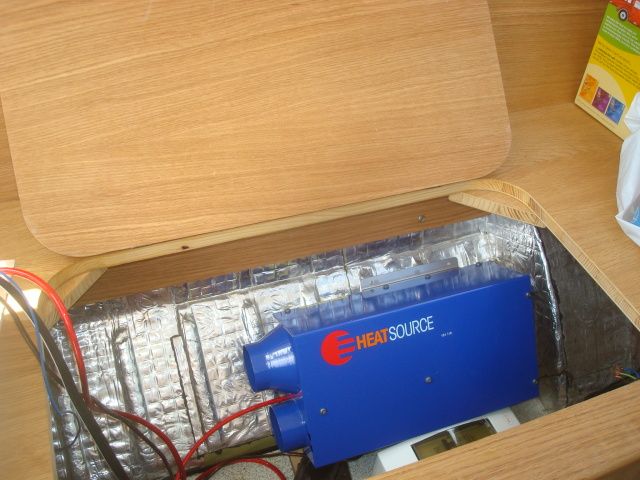 I read the instructions a few times before drilling any holes, and then went for it...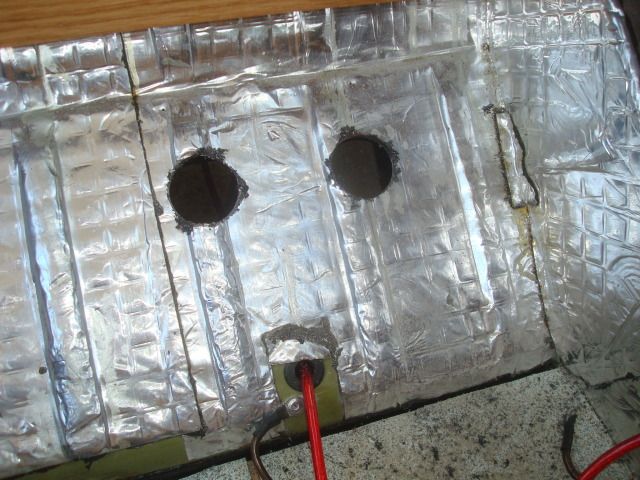 And only in a way that I can manage......I cocked it up
You will see in this pic, how I managed to drill one of the 40mm holes directly above the chassis rail
(and the instructions even warned about this
).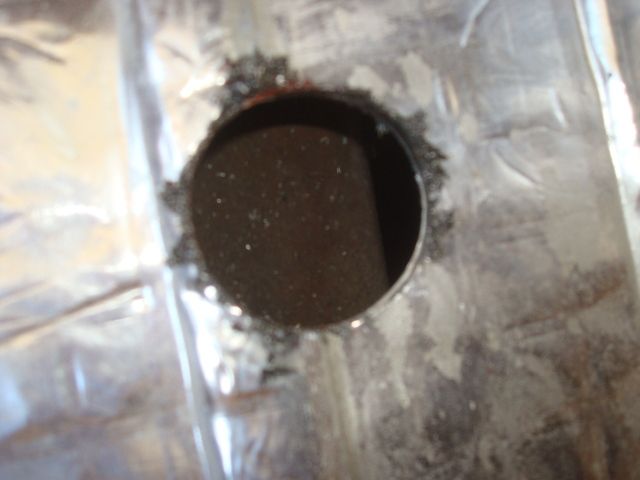 (I even drilled a pilot hole and checked it with an inspection lamp
)
Oh well, too late now
- I'm pleased to say that I found away around it by using spacers
.
I placed the bottle in place, and secured it with a strap.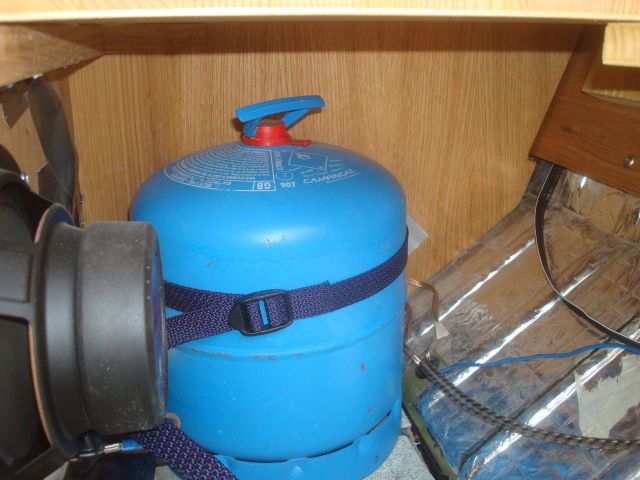 I don't want to have big holes in the front of my bench seat (and I don't want to fit the plastic vents that are supplied in the kit), so I decided that I want the heating to come out of the OG heater tube (even though it isn't straight for some reason
).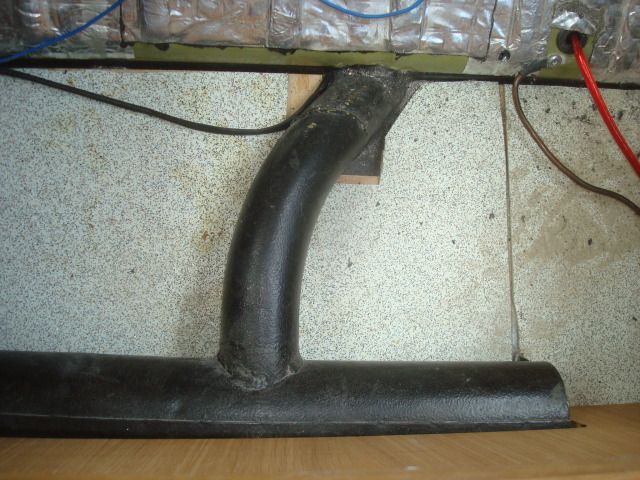 So time to hack into it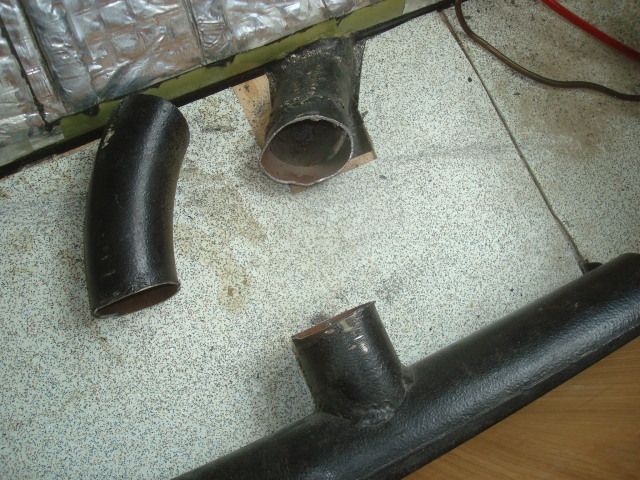 This will give me the connection to the heater, as well as a safety air vent for the gas bottle.
I need to make an adapter up next week to go from 50mm (heater tube) to 60mm (Propex tube).
Tomorrows job is to fit all the parts, and wire it all up (still not decided where to put the thermostat yet though
).
I also had a problem with the split charging circuit, so gave Peter Good a call last night to discuss it with him (as my fuse has melted
)
The good news is that this happened due to the battery being totally flat (and I put the wrong fuse back in on the motorway last week). So I will charge the battery tonight, and see if it fixes it
Many thanks to Peter for such a useful and friendly free service
Also need to sort out the electric hook up tomorrow........
Phil.
p.s. I do realise that as soon as I have a heater fitted, it will be summer and therefore warm (this is the plan
)