Latest Feedback: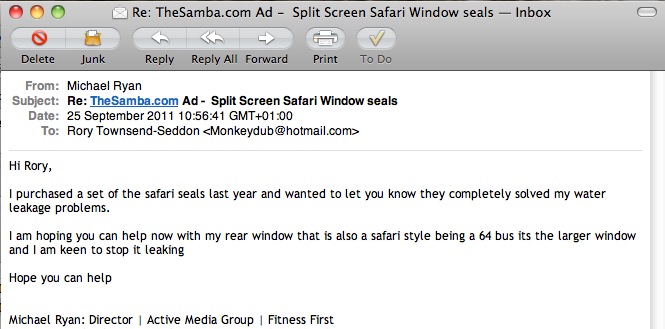 Greetings all wet kneed split owners,
For sale is, what we think to be, the best Safari Seal on the market in terms of quality and price. We have tested these on a total 5 splits and haven't had a leak, even with the full on down pours this weekend. Like any other Safari Seal on the market I can't guarantee that they won't leak as I'm sure you know Safari Windows weren't designed for UK and with past work carried out on vans frames can mean they aren't as true as they used to be. What I can say is the fit is perfect, the gripper edge has inner lips to prevent water passing through and it's size prevents buckling around the corner, one of the main areas of leaking we have found. We have now tried 7 different seals and our choice, we think, is the the most leak proof on the market, yet still compresses enough to allow the window to seat properly. Do you have to fit sealant?... I believe not as the fins would have to be practically submerged to allow water pass. I'm sure there is the exception but we have found it not to be necessary. What I'd recommend is fit them and if you feel it would help add a little. Even our 'not so concourse' (No offense- Phil
) test bus did not require any. Images of seals fitted the buses to follow shortly.
.
******EDIT - Now sold 200+ seals with great feedback and no returns.******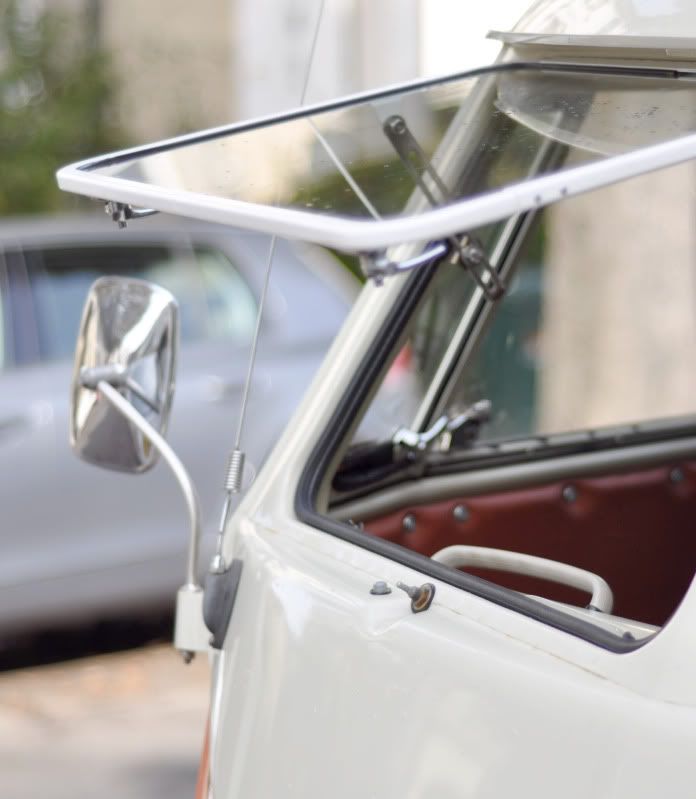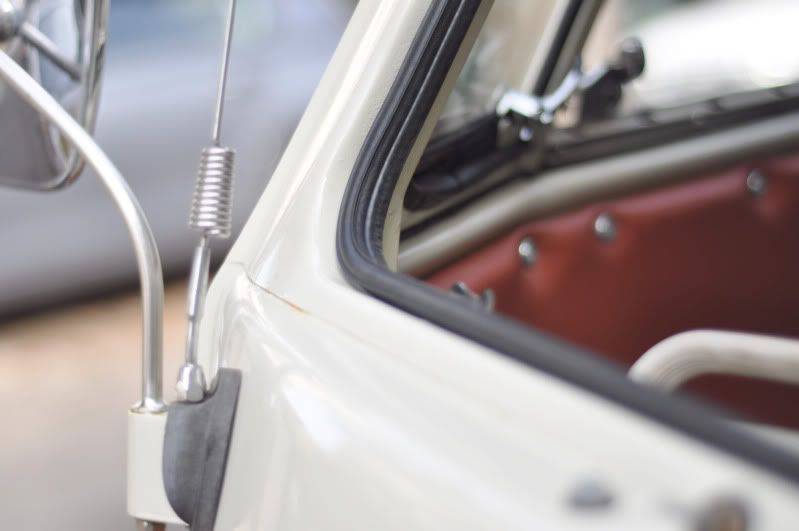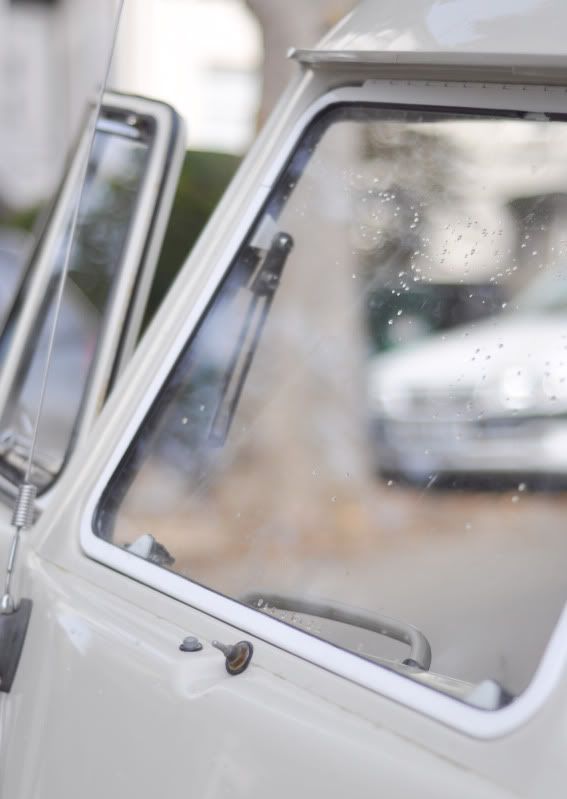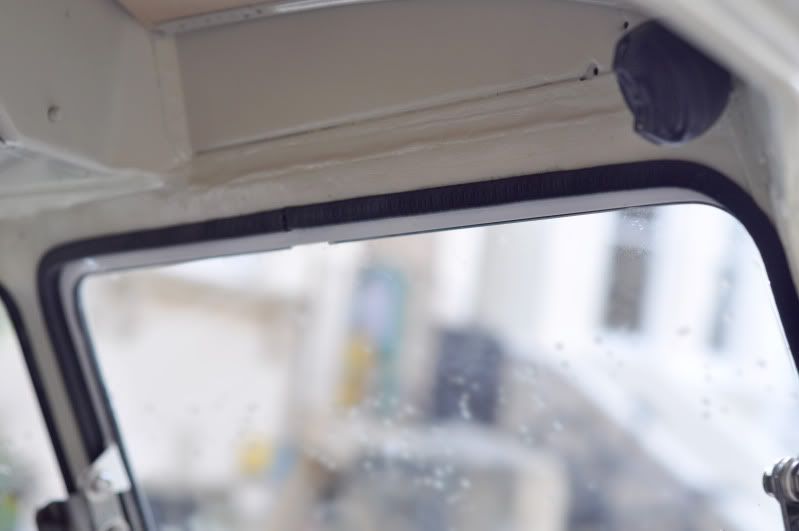 Price: £34 UK posted
Edit: Adding pics and clarifying info