I think this is BVF, the Seedlings worked very hard to raise enough money to buy this playchute (I had to put loads into it as Amanda was really worried they would not be able to afford it!!). They sold raffle tickets to SSVC and T2OC members. Amanda liked the idea of rainbow colours and also got balls, a book of games etc to go with it. Shame I have not seen it in years now, the children loved playing with it.
Playing at Whitenoise (I think?)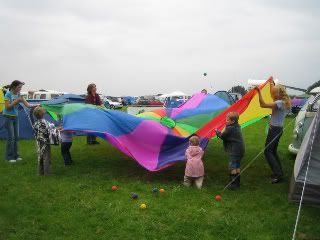 Victoria Farm fun and games. I can't find any pictures of the girls team (it took me ages to scan these pictures as they were all taken before I had a digital camera)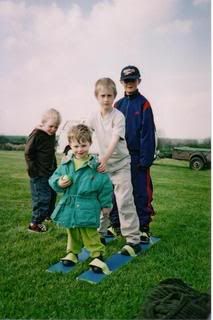 Last for tonight. Whacky Races
These pickup vans were the key to the games (adults teams not children) the children played with them later when all the balloons filled with flour and water had been used by the adults trying to go through hoops!! Ann and Paul Edwards made the vans and I think it is Hollie Eccles on Amanda's shoulders in this picture.
Fun days
Terry

_________________


Just for the record YES I am female and YES Terry is my real name!!



Fighting Motor Neurone Disease
http://www.mndassociation.org