I started this morning by fitting the pipes.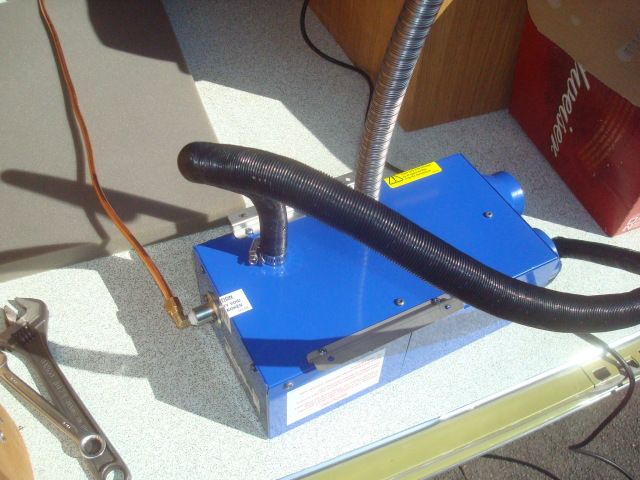 I'm glad I asked someone about the gas inlet fitting, as I didn't know that there was special PTFE tape for gas appliances (I was just going to use the normal stuff
).
Then I pushed through all the electrical leads (as access would be more difficult after the heater is fitted).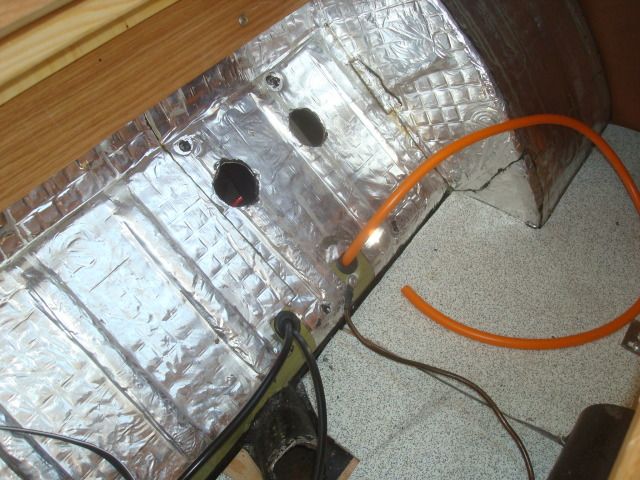 Time to fit the heater
I fitted the clamps to hold the inlet and outlet pipes secure under the bus (pointing backwards). I also sealed the holes with silicon sealant (a very messy job as I was lying under the bus and applying it with my finger
).
I fitted a 12V battery charger, so that when I'm on electric hookup, I can keep my leisure battery topped up
Gas bottle all fitted, and all gas pipes leak checked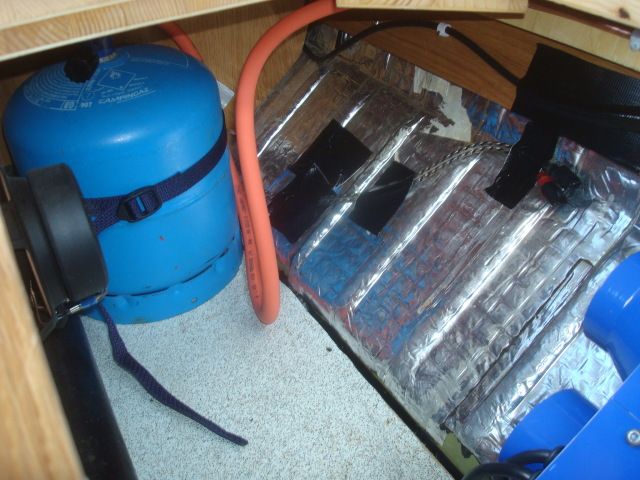 I also fitted a circuit breaker for the mains hook up (just to keep it all nice and safe).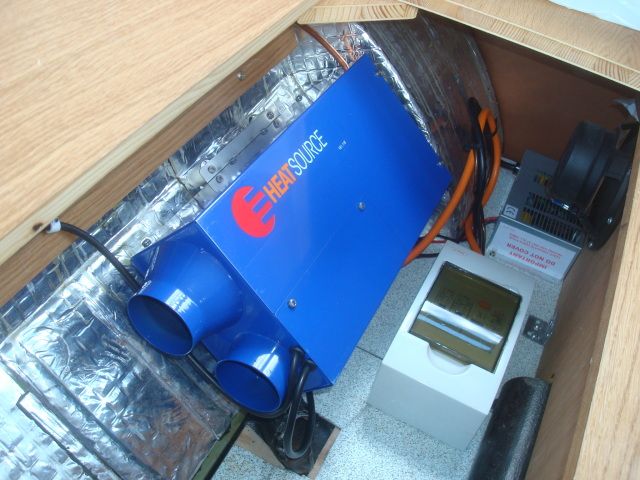 I didn't really want a socket bolted in the engine bay, so decided to go for a flying lead, that can be kept rolled up when not in use, and just put out the back of the bus when I want to hook it up.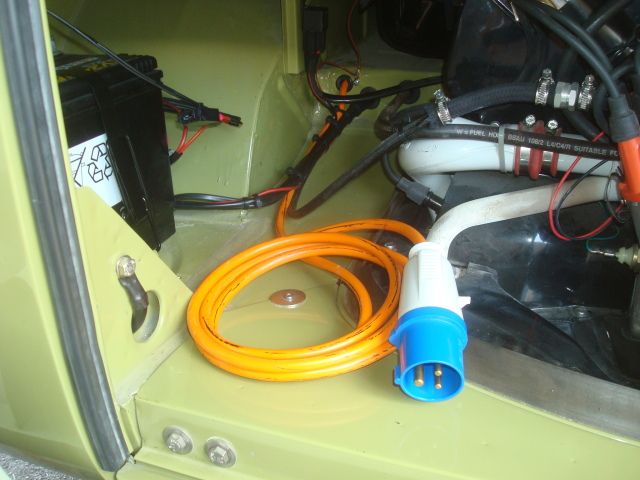 Here it is packed away.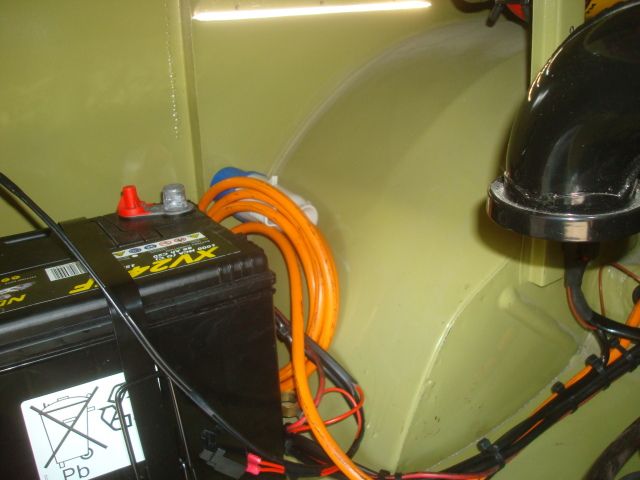 Next job was to fit the thermostat (and drill more holes
)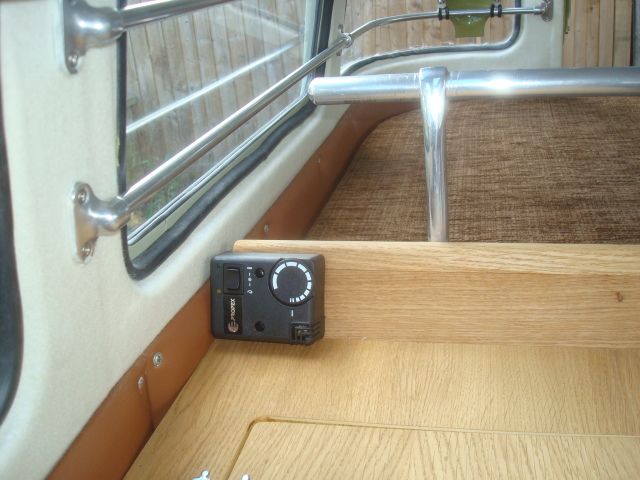 It was time to test it...........
I'm pleased to say that it all worked perfectly first time
The only job left to do is make up the adaptor, and fit the outlet hose.
Whilst I was in the camping shop buying bits the other day, the owner was telling me about the repairs he was having to do on a caravan as mice had got in and eaten everything
It sounds like they got in through an air vent
This got me thinking, now I have a nice warm bus, I bed the mice would love to come in and join us !!!
So I decided to fit an anti-mouse air vent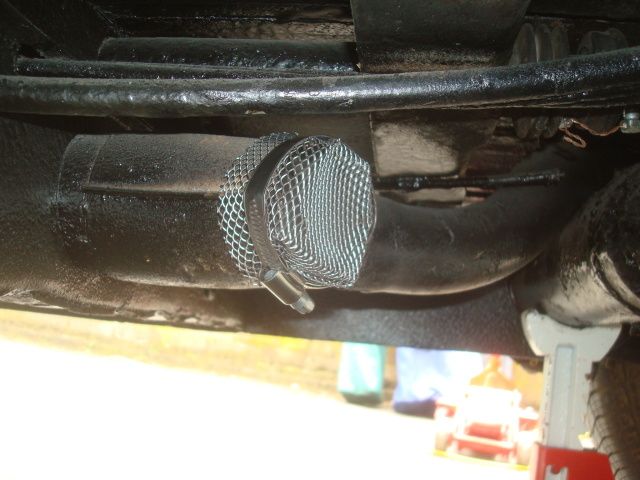 Better safe than sorry
Phil.
p.s. Can't wait Bob